New York Giants head coach Pat Shurmur discussed numerous issues surrounding the organization at his NFL Combine press conference Wednesday afternoon.
The NFL Combine begun this past week, which means coaches can now get more looks and information on prospective draft picks. Of these coaches is, of course, New York Giants head coach Pat Shurmur.
Wednesday afternoon before the combine activities and workouts began, Shurmur held a press conference and discussed numerous issues regarding the team as a whole. Included in these issues was the Eli Apple situation, a problem that became a major one as this past season drew to a close.
Pat Shurmur reiterates that CB Eli Apple has a "clean slate" with him. He says the two have already spoken.

— Ralph Vacchiano (@RVacchianoSNY) February 28, 2018
Of course the second-year defensive back out of Ohio State did not have the most memorable season, both on and off the field. With healthy scratches here and there, non-effort plays along with conflicts between other players and coaches, it's safe to say it wasn't totally the best time for Apple.
However, Shurmur believes there's a clean slate between the two, so it's nice to see work is being done to resolve differences between Apple and others. We'll see how the fresh start for him works out for next season.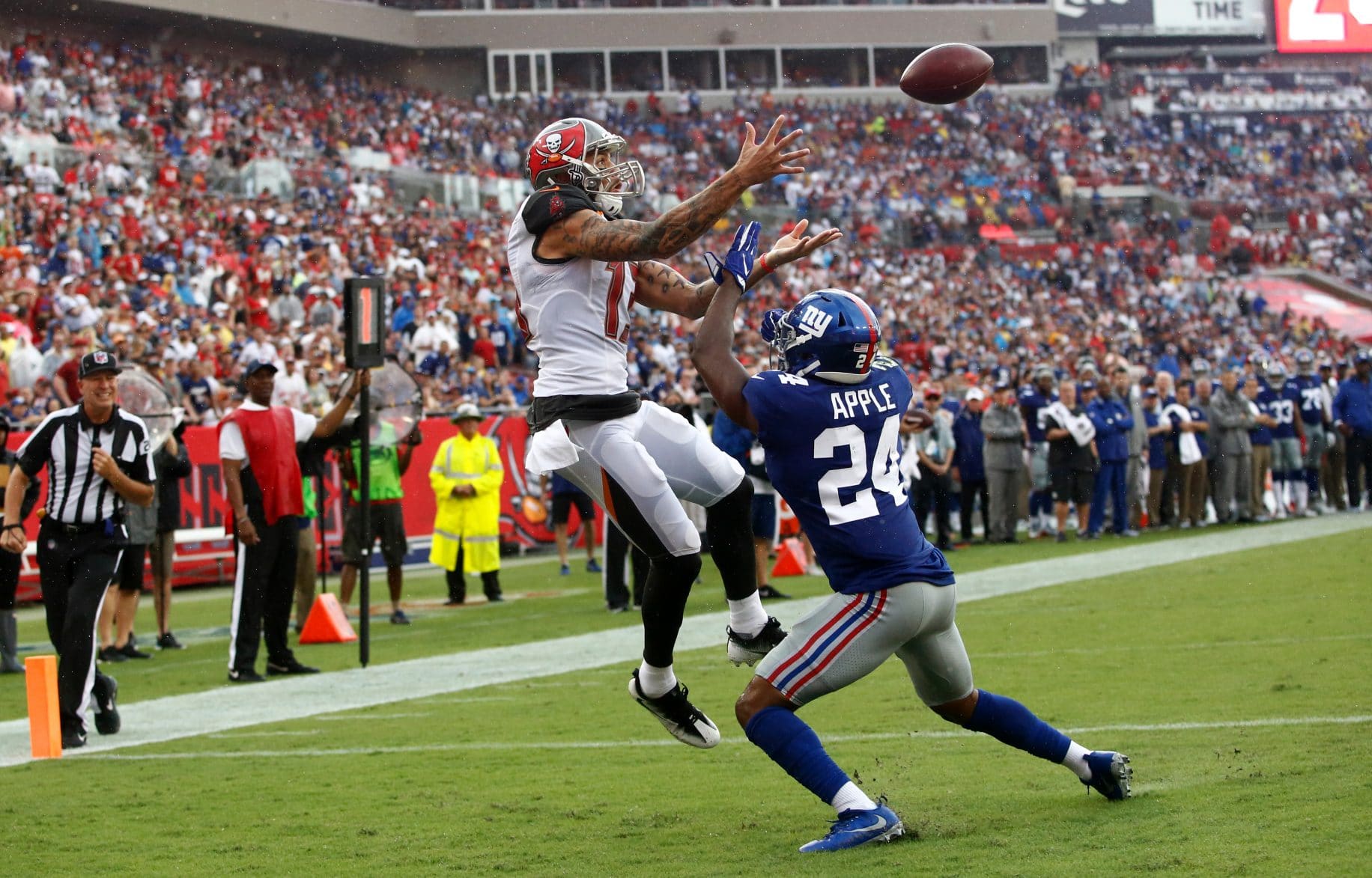 Also on Shurmur's list of issues to address was the return of star receiver Odell Beckham Jr. Beckham is, of course, coming off an ankle injury that's sidelined him since Week 5 of the 2017 season. Although optimism has been expressed over Beckham's injury as a whole, Shurmur mentioned that the star wide-out might not be ready for training camp.
Pat Shurmur said Odell Beckham has "been through" the Giants facility and rehab reports are good so far. Said "I don't know" if he'll be ready for training camp.

— Ralph Vacchiano (@RVacchianoSNY) February 28, 2018
Although it's obviously not the best scenario, Beckham needs to be sidelined until he's fully healthy. Beckham already took to Twitter to mention he's playing "0" snaps in the preseason, so not performing in training camp was most likely expected by fans and teammates.
— Odell Beckham Jr (@OBJ_3) February 24, 2018
One more thing Shurmur was asked about and thus addressed was the situation with backup quarterback Davis Webb.  Shurmur mentioned that he and general manager Dave Gettleman have watched tape on the young quarterback from Cal, and that they like what he's shown.
Coach Shurmur said he went back and watched college and practice tape on Davis Webb. "I'm excited by what he brings to the table."

— New York Giants (@Giants) February 28, 2018
Webb has absolutely no experience playing in a regular season game, but players and coaches within the organization are fans of the young backup. Dominique Rodgers-Cromartie was quoted as saying he's a "young Eli" and that he should be the next man up when Eli Manning calls it quits.
Obviously, a quarterback is one of the options for the Giants at the number two overall pick, so Webb will be evaluated against those options.