New York Giants head coach Pat Shurmur and general manager Dave Gettleman have said on numerous occasions that they are committed to rebuilding the offensive line.
An improved offensive line would do wonders for the New York Giants. It would make them a more balanced offense, open up the playbook and more importantly make Eli Manning feel more comfortable in the pocket.
For the Giants to have a solid offensive line in 2018, it will take a combination of them re-signing some of their linemen and going after the best available free agent linemen.
They also have to be financially responsible since they have to add pieces on the defense that are a better fit for defensive coordinator James Bettcher's 3-4 defensive scheme, and because Odell Beckham Jr. and Landon Collins are entering the final year of their contracts.
Here's a look at what the Giants starting offensive line could look like in 2018.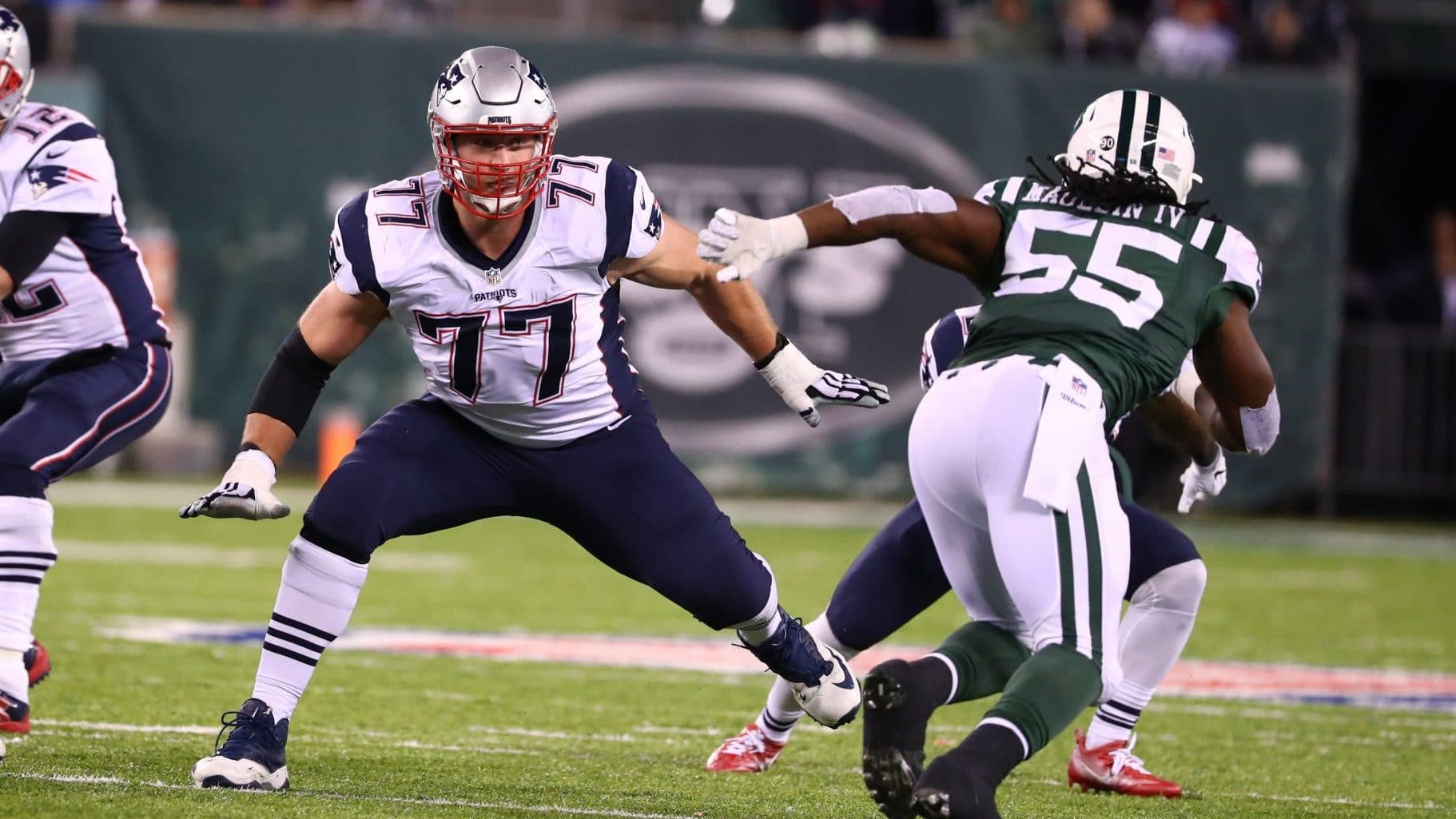 Left tackle: Nate Solder
The best way to improve the offensive line is to upgrade the most critical position on the line, and that's left tackle. Solder is the best available left tackle available, and if the Giants want to keep Manning upright, they need to get Solder.
Knowing that he's the best left tackle available, Solder and his agent will look to cash in on a big contract. It's been rumored that the Giants may cut Brandon Marshall, Dominique Rodgers-Cromartie, and Dwayne Harris. If they cut those three or two out of the three, that would give them enough cap space cover Solder's contract demands.
He'll turn 30 in April, so he still has years left in him to protect Manning's blindside and Manning's eventual successor. The Giants just have to hope the Patriots don't franchise Solder.
Left Guard: Justin Pugh
Gettleman will probably want Andrew Norwell to play left guard, but he'll command an enormous contract, and it's possible the Panthers may give him the franchise tag. So Gettleman will look to re-sign one of the Giants key free agents in Justin Pugh.
Despite knee and back injuries that have plagued him over the past two seasons, Pugh's versatility to play both guard positions and right tackle is invaluable. Look for the Giants to bring back Pugh with a generous contract with incentives based on his number of snaps.
Center Brett: Jones
The Giants have two centers that are free agents in Jones and Weston Richburg. Jones is a restricted free agent, would cost cheaper to bring back and has less of an injury history than Richburg.
Concussions limited Richburg to just four games last season, whereas Jones appeared in all 16 games making him the more viable option to bring back at center.
Right Guard: D.J. Fluker
The Giants ground game was abysmal last season as they averaged 96.8 yards per game which was 26th in the league. But in the six games, Fluker started last season; the Giants rushed for an average of 110 yards a game.
Last offseason the Giants signed Fluker to a one year 3 million dollar contract. He likes being with the organization so he may settle for a deal that pays him around $5 million annually.
Right Tackle: Ereck Flowers
The struggles of Flowers at left tackle are well chronicled. But with Solder now at left tackle, the Giants can move Flowers to right tackle where he seems best suited to play.
A change at the position and the fact that he's entering the final year of his contract should give Flowers extra motivation. If he struggles similar to the way he did at left tackle, expect the Giants to use a tight end to help him in pass protection, and then draft a new starting right tackle in 2019.