There's a ton of speculation on who the New York Giants will take with the second pick in the draft. Dave Gettleman is hoping to change recent first-round fortunes.
Whether they take a quarterback, Saquon Barkley, or a lineman, the New York Giants and their fans are hopeful that player selected with the second pick in the draft can help them win a championship, make a few Pro Bowls, and contribute to the team beyond their rookie contract.
This is something that the Giants' previous general manager Jerry Reese struggled with throughout his tenure.
One of the reasons the Giants have missed the playoffs in five of the last six seasons is because several of their first-round draft picks under Reese have not lived up to first-round expectations or have sustained injuries that have ultimately derailed their careers.
Injuries happen in the NFL, but the Giants have had a stretch of bad luck when it comes to their first-round picks. With that being said, the Giants are hopeful that new GM Dave Gettleman has more success and luck than Reese did with selecting the right first-round draft picks.
Since it's Throwback Thursday, we'll take a look back at Jerry Reese's first-round draft picks.
2007: Aaron Ross CB (0 Pro Bowls)
Ross played for the Giants from 2007-2011 and 2013 and is the only player on this list that was a part of two Super Bowl teams. Though he won two Super Bowls with Big Blue, he never became the lockdown corner the Giants were hoping he would prove to be. He even lost his starting job to Terrell Thomas in 2009.
He did step up in 2011 when Thomas was lost for the year in the preseason with a torn ACL and had a career-high four interceptions in those 16 games.
Ross finished his Giants career with 204 tackles, 11 interceptions, 2.5 sacks, and scored two defensive touchdowns.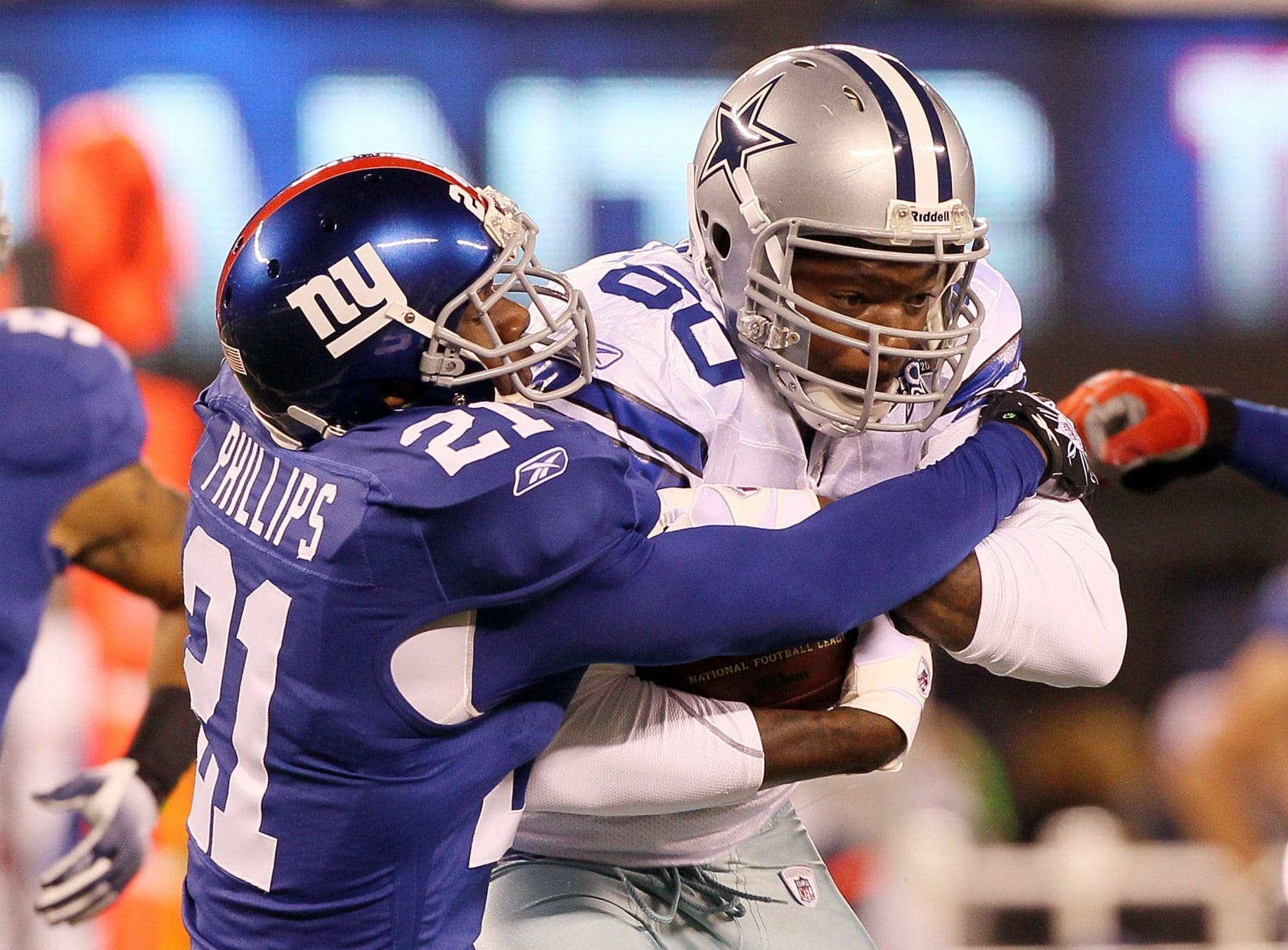 2008: S Kenny Phillips (0 Pro Bowls)
Many felt Phillips would be the next great safety coming out of the University of Miami. As a rookie, he was tied for fifth on the team in tackles with 67 and was off to a hot start in his second season when he caught two interceptions in the Giants Week 2 33-31 victory over the Cowboys.
Following the victory, Phillips had microfracture surgery on his left knee and was put on IR. He was never the same player after the surgery.
Though he was a valuable part of the Super Bowl 46 team, fans have to wonder what could have been.
Giants career stats: 263 tackles, eight interceptions, three forced fumbles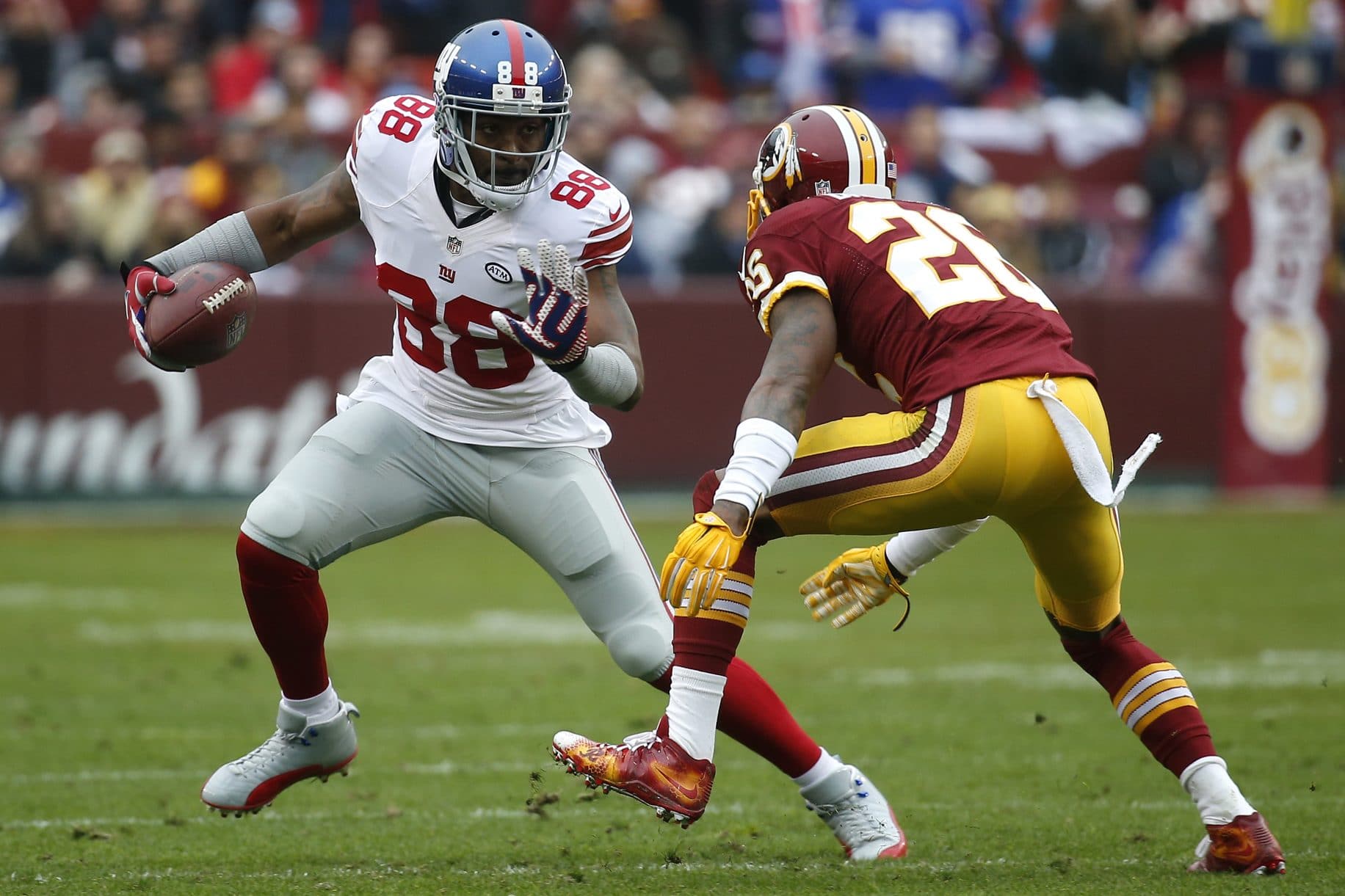 2009: WR Hakeem Nicks (0 Pro Bowls)
In the 2011 postseason, Nicks had one of the best postseasons a receiver has had over the last decade. In that postseason he caught 28 passes for 444 yards and four touchdowns. He was on track to become one of the best receivers in the league.
But Nicks fractured his right foot in the offseason that required surgery and was never the same player. In his final full season for the Giants in 2013, he appeared in 15 games but failed to find the end zone. He appeared in six games with the team in 2015 but caught just seven passes for 54 yards.
Giants career stats: 318 receptions, 4,676 yards, 27 touchdowns
2010: DE Jason Pierre-Paul (2 Pro Bowls)
After playing sparingly as a rookie, JPP had an outstanding 2011 season where he had a career-high 16.5 sacks, earned his first Pro Bowl honor, and helped the Giants win Super Bowl 46.
Then back and shoulder problems began to hinder his performance, and then there was his infamous 2015 fireworks accident which permanently disfigured his right hand.
He's still one of the best defensive ends against the run, but he's certainly not the same pass rusher he was earlier in his career. By the Giants, the new 3-4 defensive scheme will make him a better pass rusher.
Giants career stats: 433 tackles, 58 sacks, two interceptions, and two defensive touchdowns 
2011: CB Prince Amukamara (0 Pro Bowls)
Injuries were an issue for Amukamara from the beginning of his career as he appeared in only seven games as a rookie. In his five years with the Giants from 2011-15, he missed a total 25 games. He was good in coverage at times but never established himself as a true number one corner, and only had seven interceptions with Big Blue.
Giants career stats: 260 tackles, seven interceptions
2012: RB David Wilson (0 Pro Bowls)
Wilson had trouble holding onto the ball as a tailback, but as a return specialist he excelled and was named to the All-Rookie team.
Unfortunately, a neck injury in Week 5 of the 2013 season would ultimately end his career.
Giants career stats: 115 carries, 504 yards, five rushing touchdowns
2013: OL Justin Pugh (0 Pro Bowls)
Throughout his career with the Giants, Pugh has been their best and most versatile lineman playing left guard, right guard, and right tackle. However, knee and back injuries have plagued him over the last two seasons. His recent injury history may deter the Giants from re-signing him this offseason.
2014: WR Odell Beckham Jr.- (3 Pro Bowls)
Although he's only been a Giant for four seasons, OBJ has already established himself as one of the best players in the history of the franchise, and one of the best players in the league.
It took him the shortest amount of games to reach 3,000 receiving yards and 300 receptions than any receiver in NFL history.
If he doesn't have any lingering effects from fracturing his ankle last season, he'll certainly be Hall of Fame-bound.
Giants career stats: 313 receptions, 4,424 yards, 38 touchdowns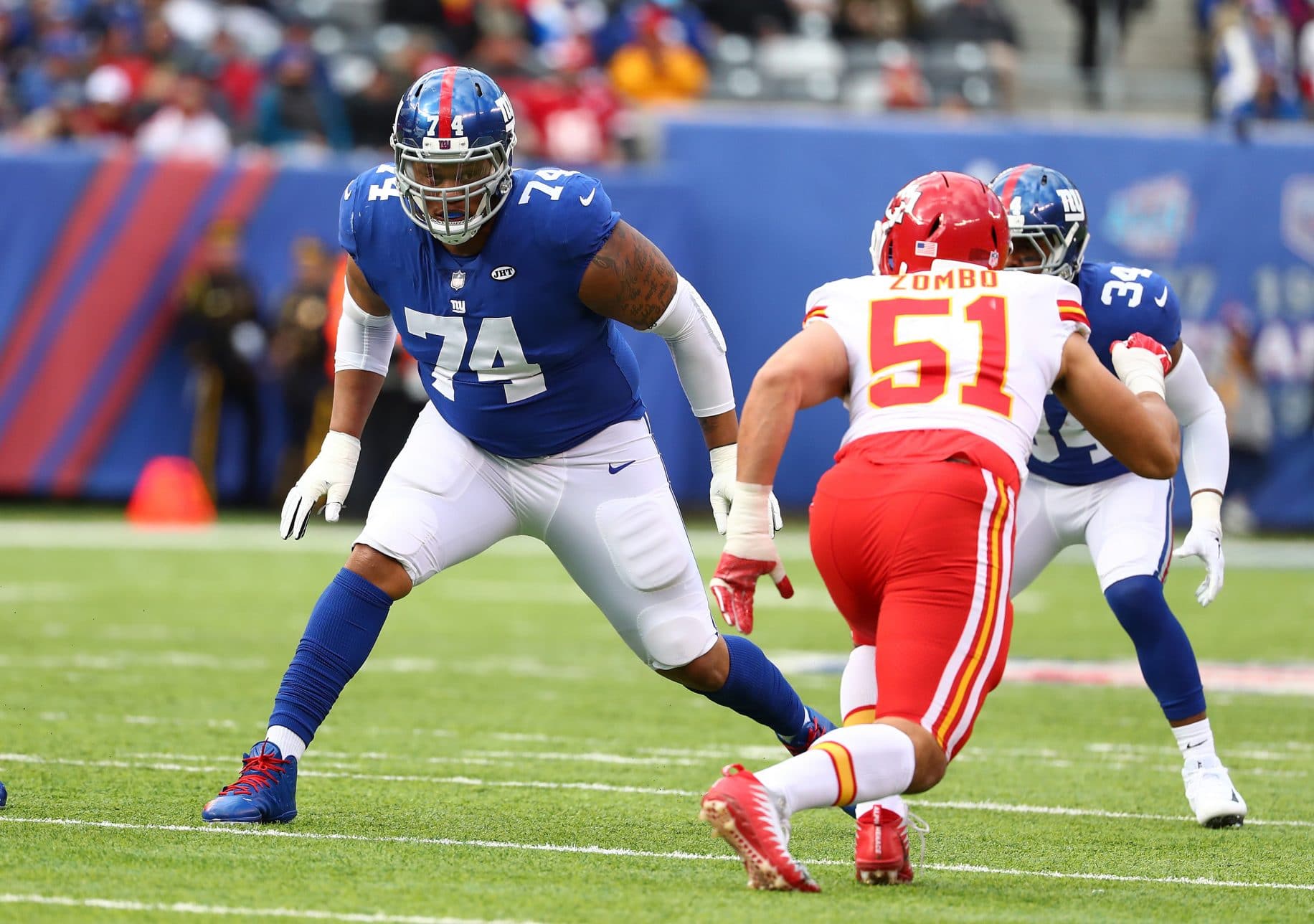 2015: LT Ereck Flowers- (0 Pro Bowls)
After a decent rookie season, Flowers has struggled mightily in years two and three both in the run and in pass protection and has received the bulk of the blame for the Giants offensive woes. The Giants may try to salvage the final year of his contract by moving him to guard or right tackle.
2016: CB Eli Apple- (0 Pro Bowls)
Not only has Apple struggled on the field, he has been a distraction in the locker room as well, as safety Landon Collins called him a cancer last season. Apple has also been dealing with family issues which could explain his performance on and off the field.
He might be one of the players the Giants look to trade or cut this offseason.
Giants career stats: 100 tackles, one forced fumble, one interception
2017: TE Evan Engram 
Engram had an excellent rookie season, leading all rookie tight ends in receptions, yards and touchdowns. His six touchdowns set a franchise rookie record for a tight end. Engram has a bright future and is bound to make a couple of Pro Bowls.
Giants career stats: 64 receptions, 722 yards, six touchdowns
If the Giants are going to have long sustained success over the next decade, Gettleman must have better luck with his picks than Reese did.