All eyes are on the quarterback situation for the New York Giants this offseason, but what about the possible scenarios at running back?
The bigger questions for the New York Giants this offseason revolve around the successor to Eli Manning and who can be brought in to improve the offensive line. Both positions are arguably the most important of issues, but there's another offensive position that could be getting overlooked.
Running the ball in New York hasn't been overly successful in a while. With there have been fantastic workhorses in team history such as Tiki Barber, Rodney Hampton and even Brandon Jacobs, the Giants definitely have a history with the ground attack. However, as of the last few years, they've struggled to find their guy, even if it's only for a season or two.
Yet this offseason has all eyes firmly planted on how loaded the draft is as far as quarterbacks, with the Giants right there in the mix in the number two slot. Also eye-opening is the slate of free agent running backs this particular offseason showcases.
With multiple backs reported to be free agents or becoming free agents this, there is a collection of running backs that the Giants could target. With names such as Jerick McKinnon, LeGarrette Blount and now Doug Martin now in the mix, the Giants have options in free agency.
Should one come in, one must go. Who will not return?
#Eagles RB LeGarrette Blount put off contract talks until the offseason, testing free agency again. The benefits of a 1-year deal https://t.co/oMjhDsuBlX

— Ian Rapoport (@RapSheet) February 19, 2018
The Buccaneers have released RB Doug Martin

— Tampa Bay Buccaneers (@TBBuccaneers) February 20, 2018
Let Orleans Darkwa Walk?
This offseason is huge for the young running back. Orleans Darkwa enjoyed his biggest season this past year as he rushed for a career-high 751 yards and five touchdowns. Now, he's looking for a big payday.
He's an unrestricted free agent and the Giants are sure not to be the only team with an eye on the fourth-year man out of Toledo. He does what he needs to do in the pass-first type of offense and he's shown that. Darkwa solidified himself as the number one back for the majority of this past season, so if another back is signed, he's probably the number one choice for the Giants to attempt to keep.
Darkwa is the lone back of the four who isn't under contract for 2018.
Cut Paul Perkins?
In many Giants fans opinions, this is the first if not second choice to be banished.  After a promising rookie season, the fifth-rounder from UCLA was put into the top spot this year at running back to begin the year. Then came a period where he simply couldn't capitalize.
Perkins, through 11 appearances this past year, could only conjure up 90 yards of rushing, and simply wasn't effective overall in the majority of circumstances. If he isn't the one cut, this upcoming year is his last chance to prove everything. At this point, the life as a promising rookie is over.
It's now or never for the kid who impressed during the playoff-filled successful 2016 campaign.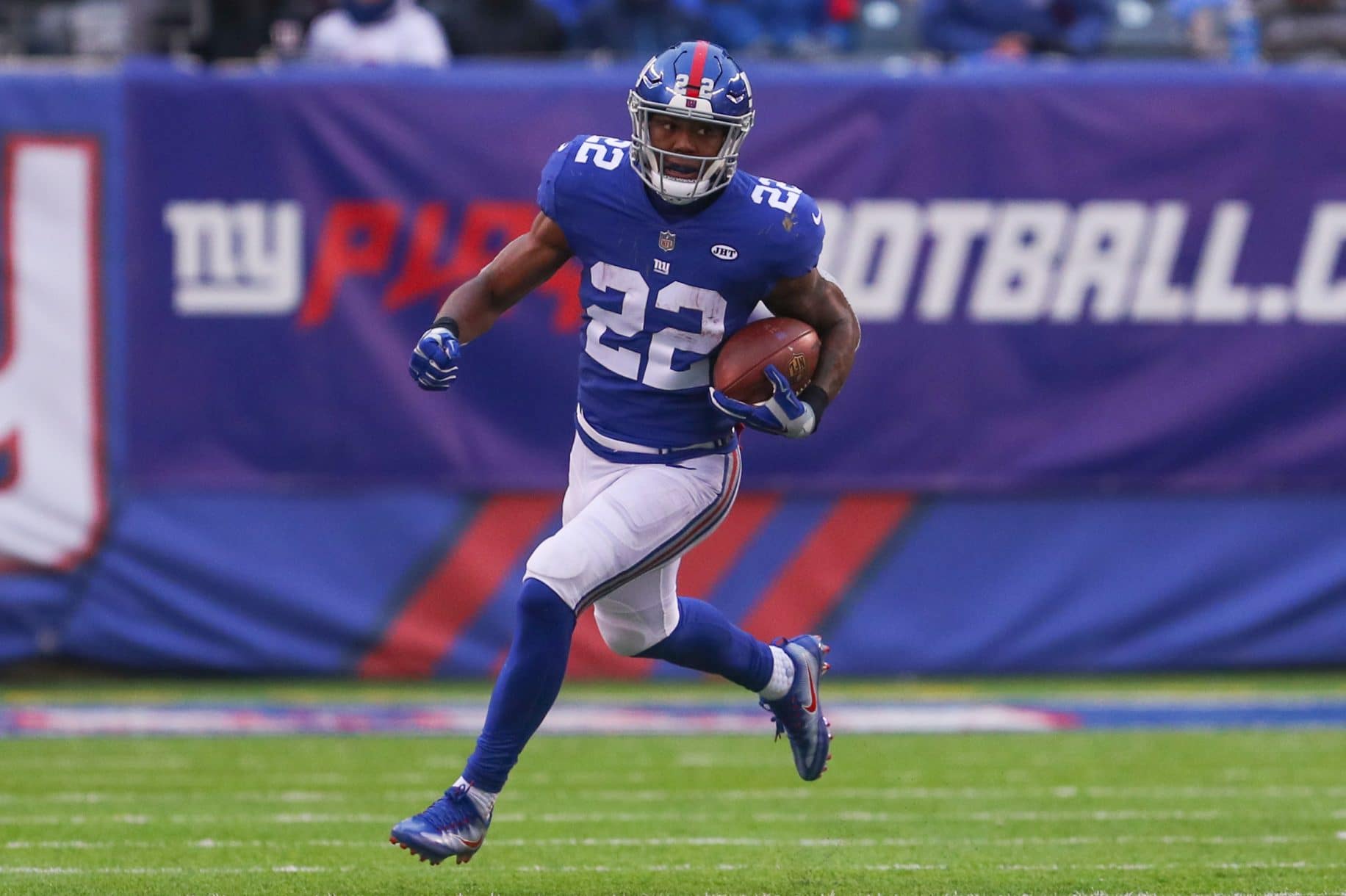 Cut Wayne Gallman?
Gallman is most likely at the top part of the list as far as who to bring back next season. The fourth-round rookie back out of Clemson, where he, of course, won a National Championship with Texans QB Deshaun Watson, proved to be someone that could provide assistance to this Giants offense.
Through 13 appearances this past season, Gallman touched the ball 111 times for 476 yards while becoming a reliable second option behind Darkwa. He showed the good speed that he always had in college as well as his ability to be a good pass-catching back with the 34 receptions he also had this past season.
He showed the right amount of promise needed to be shown from a fourth rounder in a pass-first offense, but just like with Perkins, it could go down-hill. However, the Giants should and will most likely keep Gallman, as the potential is 100 percent there.
Cut Shane Vereen?
Through injuries and multiple setbacks, Shane Vereen has still stapled himself as a second/third option for the Giants in the backfield. Now during this offseason, he could be none of their options.
The former Patriots running back battled a torn triceps through basically the majority of 2016 and returned in 2017 to be not nearly as effective. This past season he only carried the ball 45 times for 164 yards through appearances in every game. He was one of the least-efficient players on the horrific offense that was the 2017 Giants and didn't prove much other than gaining 44 receptions out of the backfield.
Along with Darkwa, Vereen is also an unrestricted free agent this offseason. If the Giants were to retain one of them, it would most likely be Darkwa due to the effectiveness he's shown over Vereen as far as the ground game is concerned. Overall, Vereen is most likely on the top of the list for backs to cut if a new one is signed in free agency or overall room is needed.