Here are four situations to monitor in the remaining two months of the season for the New York Knicks.
The New York Knicks will be coming back from the All-Star break at 23-36 and playing without Kristaps Porzingis for the remaining two months of the season will make it even more of a drag. Nevertheless, there are situations and players to observe in the team's remaining 23 games.
Here are four situations to keep close tabs on concerning the Knicks.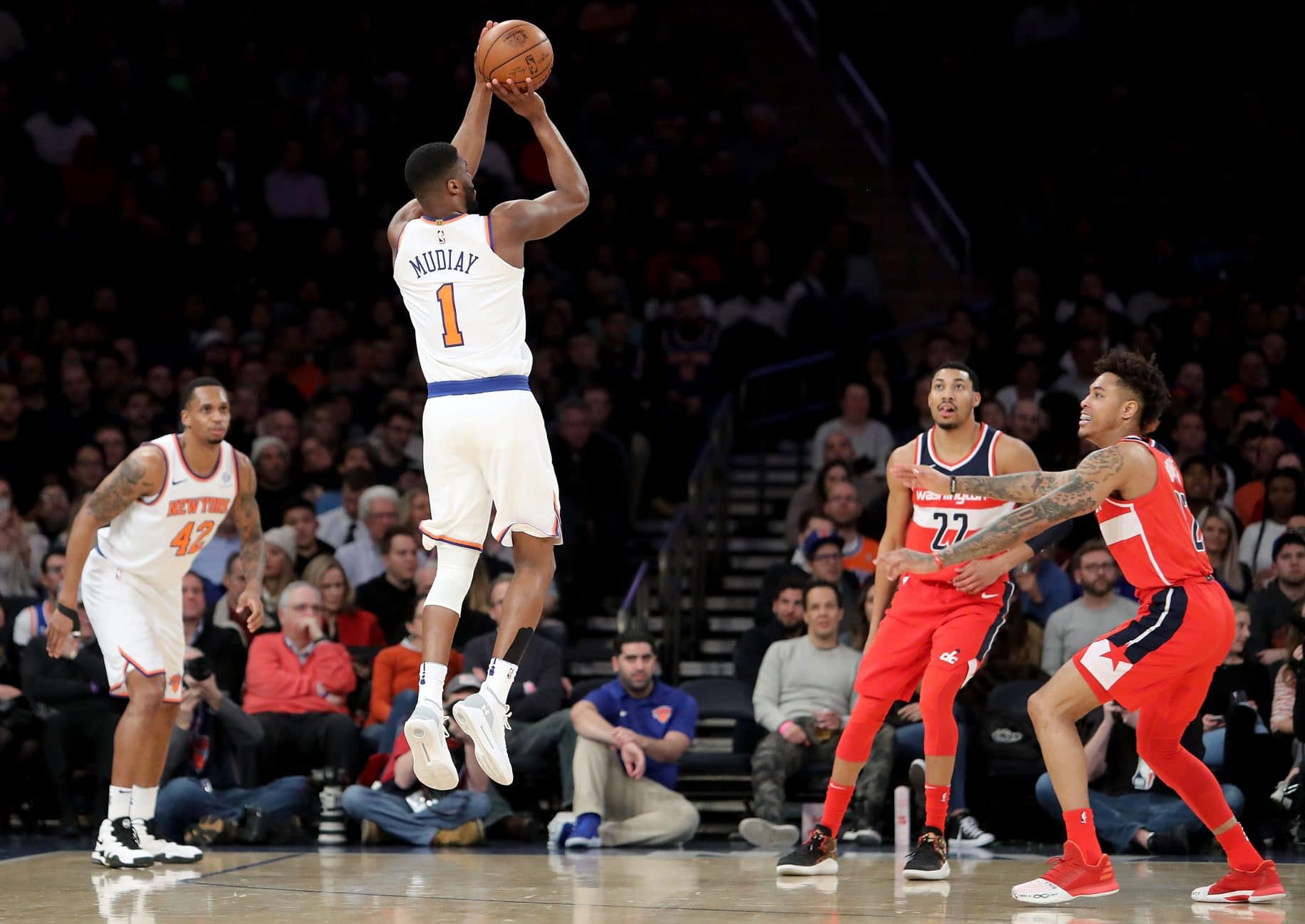 1) Emmanuel Mudiay and Frank Ntilikina's growth
At the Feb. 8th trading deadline, the Knicks swung a deal for Denver Nuggets' point guard Emmanuel Mudiay. And while the former number seven overall pick has been underwhelming two and a half years into his NBA career, he still has potential. In the three games Mudiay has played for the Knicks, he's averaged 9.7 points, five assists, three rebounds and a steal per game in 23 minutes a night.
Mudiay is capable of playing aggressive on-ball defense, attacking the rack and pushing the ball up the court. With the Knicks realistically out of playoff contention, head coach Jeff Hornacek may look to start the 6-foot-5 guard eventually, or, at the very least, grant him more playing time. The same goes for rookie Frank Ntilikina.
Although he plays the same position as Mudiay, Ntilikina could also be in store for a more significant role in Hornacek's rotation down the stretch. While the 19-year-old is averaging just 5.2 points, 3.2 assists and two rebounds per game in 20.1 minutes a night, he has showcased an ability to play contested on-ball and perimeter defense, while also operating with a selfless mentality on the offensive end.
Ntilikina is capable of playing both ends, but he has to garner consistency. He and Mudiay will likely have the opportunity to do as such going forward.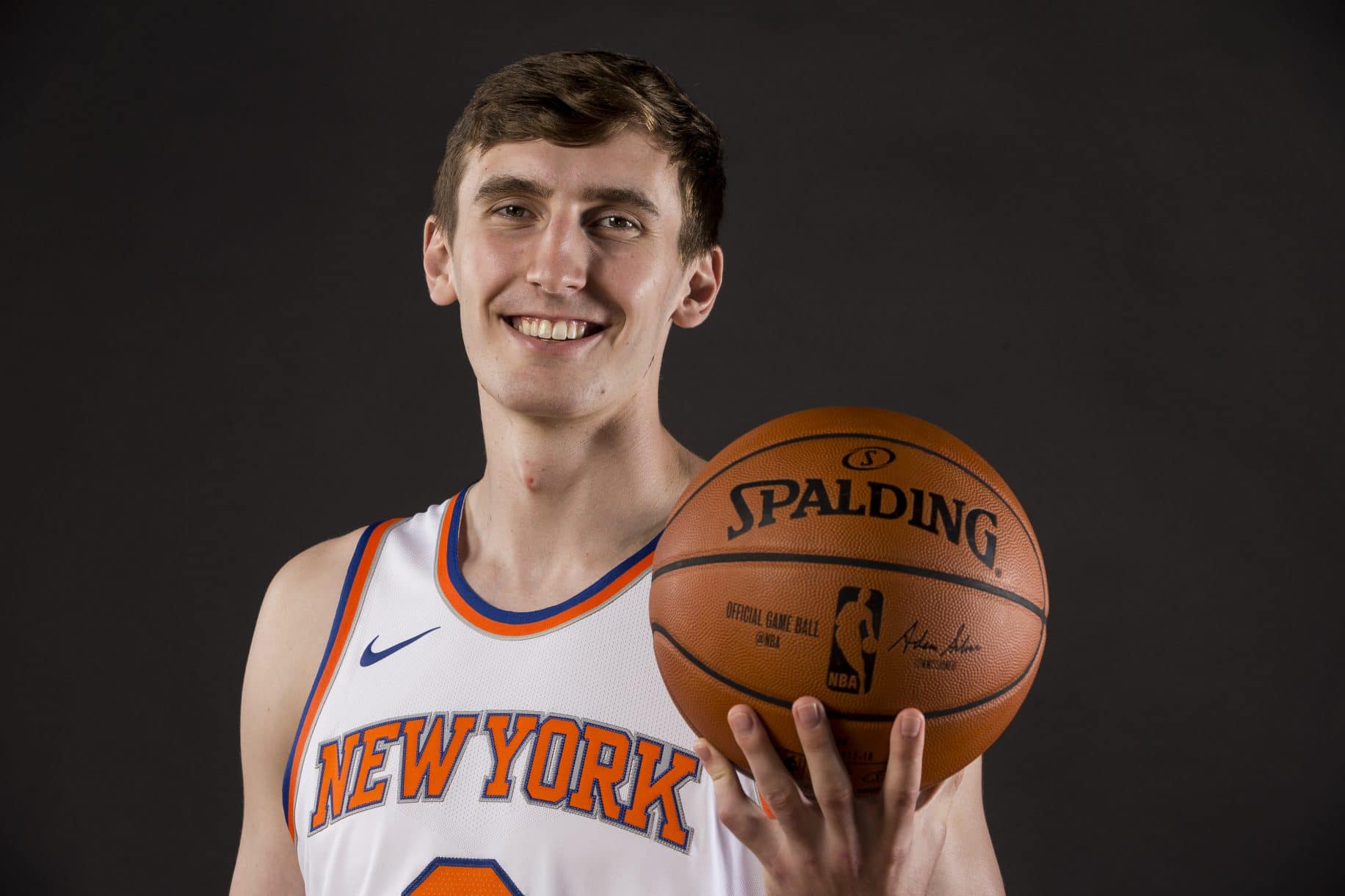 2) Luke Kornet and Isaiah Hicks' progression 
In addition to their backcourt projects, the Knicks have a pair of big men who will get the chance to progress their game, one being center Luke Kornet.
While he's appeared in just three games this season, the Vanderbilt product has made a substantial showing for himself, especially in his Knicks' debut. In a Feb. 8th matchup versus the Toronto Raptors, Kornet came off the bench and totaled an impressive 11 points (including three three-point makes), 10 rebounds and four blocks in 22 minutes. He's showcased an ability to stretch the floor, hit the boards and pose a shot-blocking threat inside.
Another big man to watch is Isaiah Hicks. While he too has seen little playing time since getting called-up from the G-league, Hicks is built strong at 6-foot-9. With some big men now out of the equation (Willy Hernangomez was traded to the Charlotte Hornets, and Joakim Noah is exiled for the time being), there are minutes to be had for the UNC product. Much like Kornet, Hicks is playing for a shot to stick with the Knicks long-term.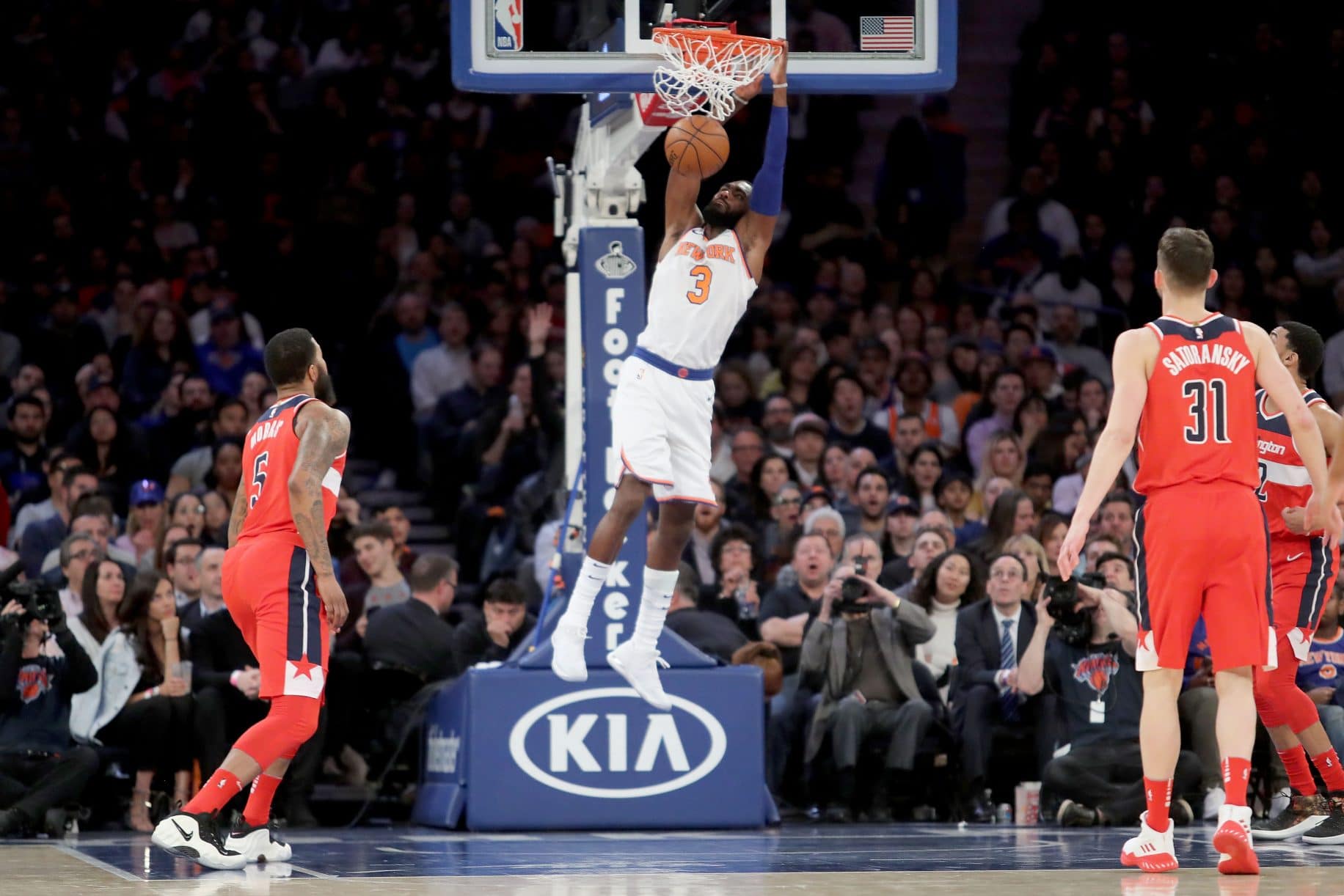 3) Tim Hardaway Jr.'s ability to be the go-to man
With Porzingis gone for the year, the Knicks' offense will heavily lean on shooting guard Tim Hardaway Jr. Currently, in the first year of a four-year, $71 million deal, Hardaway has shown an ability to be a scoring outlet.
Averaging a career-high 16.7 points per game, he's been the Knicks' secondary source of offense behind Porzingis (before he tore his ACL). However, without the seven-footer, Hardaway is not the same and vice versa. Hardaway needs Porzingis to spread the floor which allows him to get good, open looks while Porzingis needs Hardaway to help take the pressure off him by creating separation and attacking the lane.
Hardaway doesn't have Porzingis by his side meaning that teams will be fortifying their defensive efforts towards shutting down the shooting guard and forward Michael Beasley. At the same time, the situation offers a chance for Hardaway to prove he's more than a complementary player. Whether it be playing in isolation or with an attacking mindset, Hardaway is capable of scoring in many ways; he now needs to become more consistent.
For example, in the Knicks' Feb. 14 matchup with the Washington Wizards, Hardaway scored 32 points in the first half but only accumulated five the ensuing half. Becoming more consistent and taking on the role of being the go-to man will be a major challenge for Hardaway in the final 23 games of the regular season.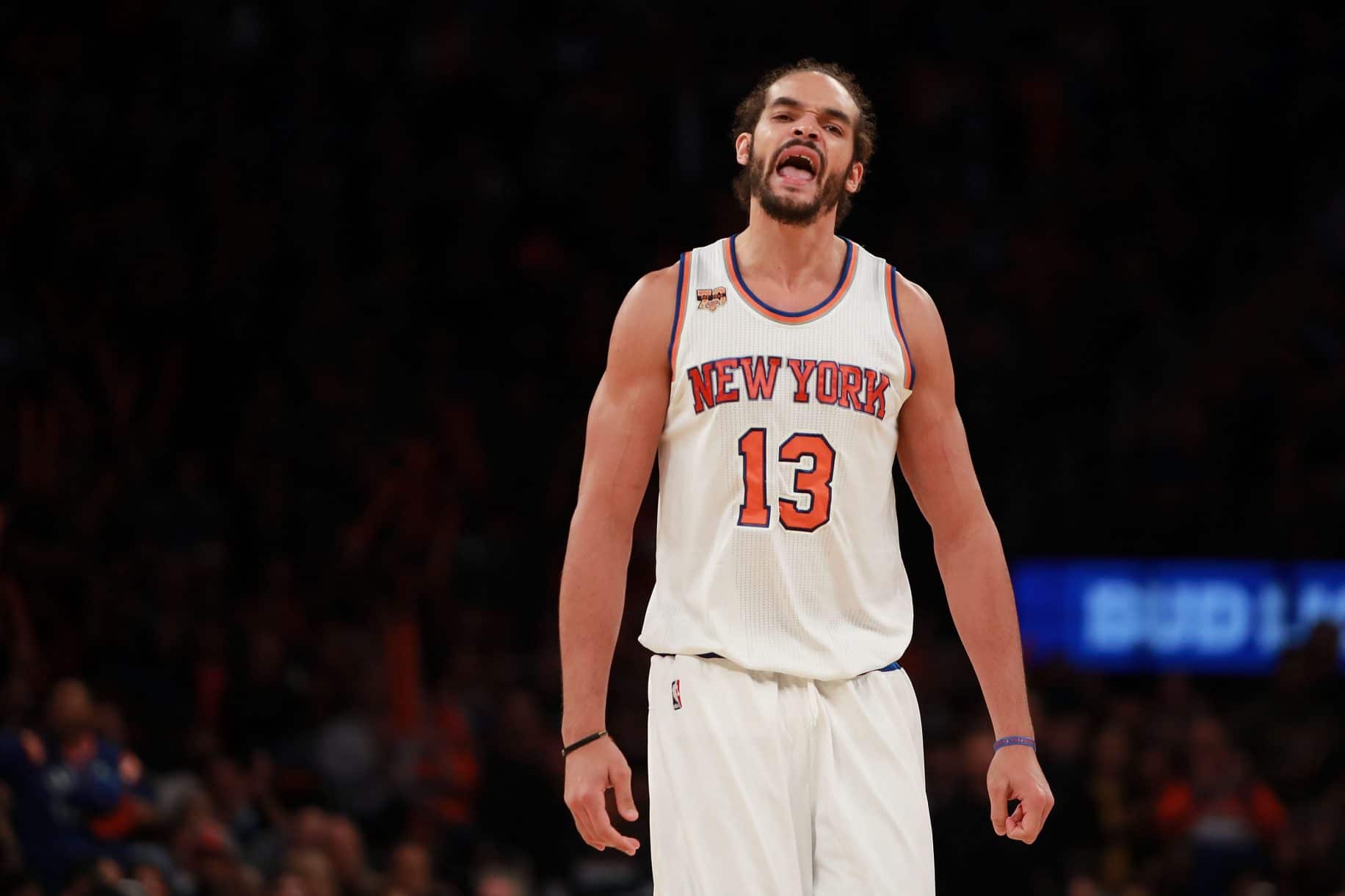 4) Jeff Hornacek-Joakim Noah dilemma 
The most hectic situation in Madison Square Garden is the relationship between management, Hornacek, and Noah. After he supposedly had a run-in with Hornacek in practice, the Knicks told Noah to stay away from the team until further notice. And nearly three weeks since they did so, there's been no general idea as to when the center may return. In fact, the situation appears to be worse than initially thought.
According to Stefan Bondy of the New York Daily News, Hornacek "shoved" Noah before the two were separated. Yikes!
This season, Noah has appeared in just seven games and is averaging 1.7 points, two rebounds and 0.3 blocks per game. His $72 million deal just keeps getting worse, and this situation highlights how bad it's indeed become.
It's unknown if Noah will even return to the Knicks this season, but the result of this situation is one worth keeping a close eye on going forward.