Trading captain Ryan McDonagh is a necessary evil for a retooling New York Rangers franchise, but doing so is going to be excruciating.
These are uncertain and confusing times for the New York Rangers, from the players on the ice to the fans in the stands to perhaps even the men in the front office charged with executing the rebuild—or reload, or whatever the preferred term – they recently informed the fanbase about in a formal letter. The biggest source of that angst, though, emanates largely from the situation surrounding one player—Ryan McDonagh. Even if that fact has gone largely unspoken.
The reality is sinking in that the team's most beloved player not named Henrik Lundqvist since Brian Leetch is all but certain to depart, if not at the trade deadline, then the June draft, during which his value will be nearly as high as it will be leading up to Feb. 26.
It's the right thing to do. Keeping Mac would be about sentimentality, not common sense. The Rangers are a team that needs to leverage its top assets to build for the future, especially since the club sent away four consecutive first-round picks in trade from 2013-16.
The cupboard is mostly bare in the minors. Not taking this opportunity to reload now would doom the Blueshirts to years of mediocrity while operating on the fringe of the NHL playoff race at best for years to come.
But man, when it comes to Mac, it will hurt.
Sending away Rick Nash, Michael Grabner, Nick Holden and perhaps Mats Zuccarello might be a bummer for the fanbase, but those are easy calls. Trading McDonagh will be nothing short of heartbreaking. "End of an era" is a phrase that's thrown around too liberally in sports, but Mac's departure would truly fit the description.
Though he never equivocated Leetch's level as many thought he would upon establishing himself on Broadway in 2011-12, having been stolen from the Canadiens in the Scott Gomez trade of June 30, 2009, McDonagh certainly resembled his predecessor on the blue line at times. It wasn't just his skating and offensive ability, but his relentless work ethic, his upstanding nature, his accountability and eventually, his leadership.
McDonagh never delivered a hat trick in the playoffs like Leetch did against Philadelphia in 1995, but what Rangers fan could forget him playing more than 53 minutes in a triple-overtime victory at Washington in the 2012 Eastern Conference semifinals?
Lundqvist and McDonagh have been the backbone and embodiment of the very-good-but-not-good-enough group that came close to a championship. Though it's crystal clear that time is up for that beloved core, it isn't going to make it any easier to send McDonagh away.
Sentimentality has to be weighing heavily on general manager Jeff Gorton and the man who acquired McDonagh, team president Glen Sather, over this. And that's OK because neither of them is made of wood.
But it seems clear Mac has to go because it's possible he could match Leetch in at least one area—return in a trade. No. 2 brought back a first-round pick, a second-rounder, and two prospects from Toronto after the 2003-04 season in that excruciating parting of ways.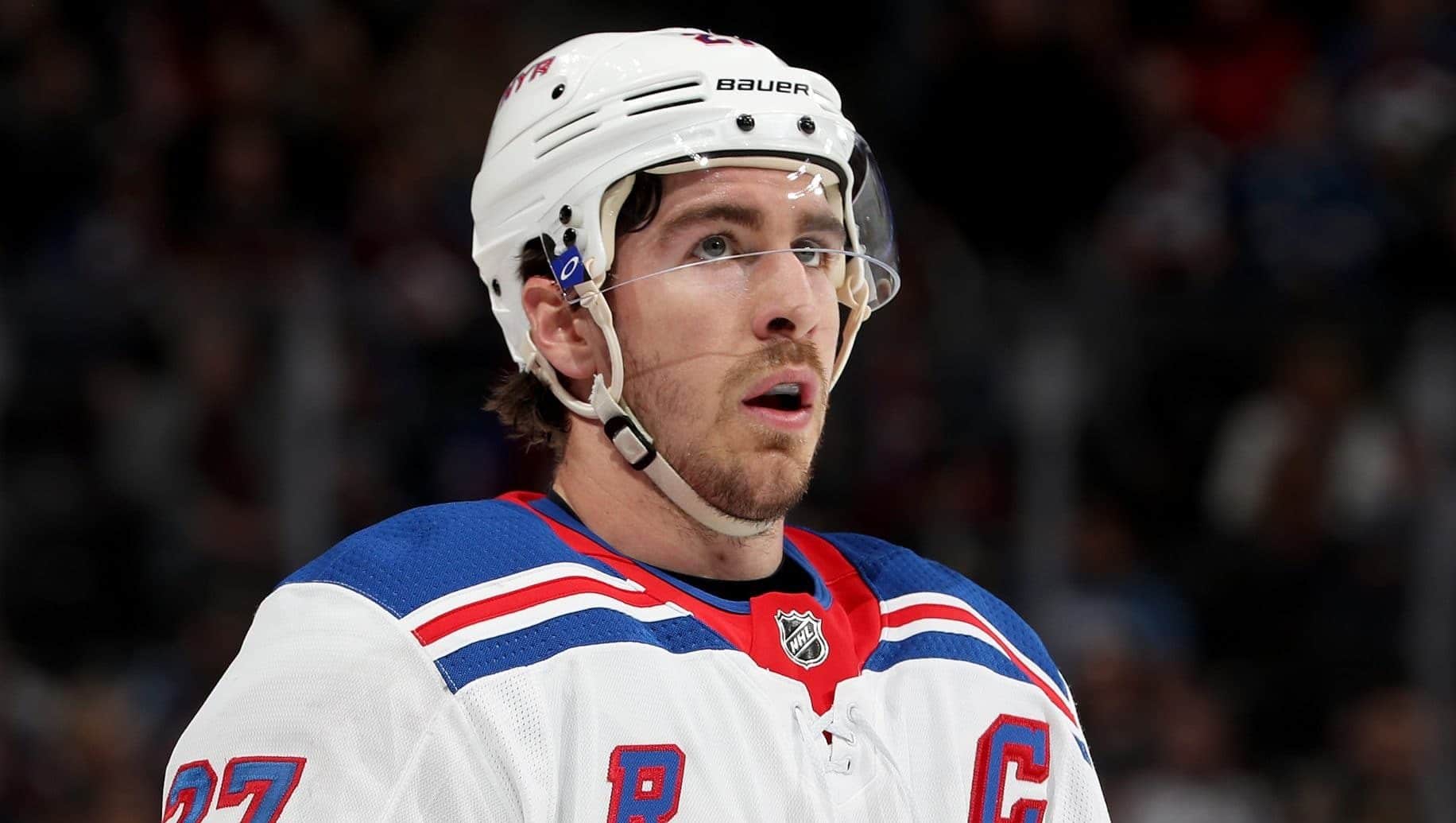 Leetch's best days were behind him then, as he only played one more season in his Hall of Fame career. McDonagh, in his prime at age 28 and with another year left on his below-market contract that carries a $4.7 million salary cap hit, should be worth just as good a haul if not better (hopefully better, given that none of the assets in the Leetch deal amounted to much of anything).
The Rangers simply have too many holes throughout their lineup and farm system to keep their captain for the sake of keeping him. Like Leetch, McDonagh has become more valuable as trade material than as a member of his current team, and not trading him would be irresponsible when it comes to the franchise's future.
That doesn't mean it isn't going to hurt just as bad to see McDonagh in another uniform, and the slow grind toward what seems like an inevitability has to be weighing on the minds of the faithful.
McDonagh never became Leetch and his Rangers never got over the championship hump like those Rangers. Those almost will be a big part of McDonagh's legacy on Broadway. Being loved almost as much as Leetch, though, is still an awful lot. Bet on Mac's departure going down as one of the dark days in New York sports, even if it has to happen.
And don't feel bad about rooting for him if he lifts the Stanley Cup with someone else, as desperately as fans wanted to see him take the chalice from Gary Bettman and lift it over his head, the C on his Rangers jersey just below it. McDonagh deserves it, for all he's given the fans at 33rd and 7th.