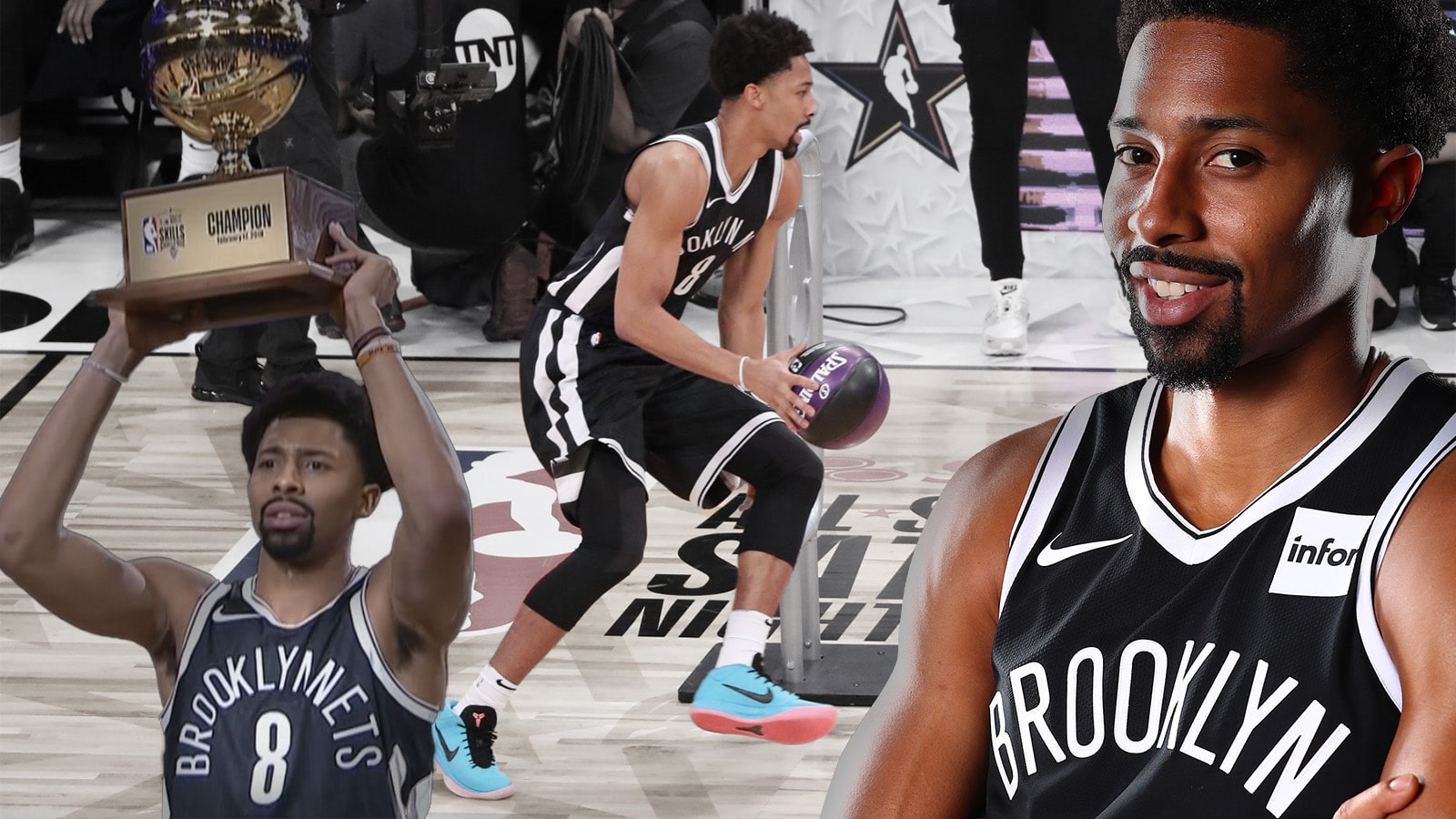 Brooklyn Nets point guard Spencer Dinwiddie wins it for the guards as he takes home the NBA Skills Competition to the Big Apple.
For the second straight season, the NBA All-Star Taco Bell Skills Competition is coming back to the five boroughs.
One year after New York Knicks big man Kristaps Porizngis accomplished the feat, Brooklyn Nets point guard Spencer Dinwiddie decided to give it right back to the bigs while snatching the recognition in Los Angeles.
Spencer Dinwiddie takes home the trophy for #TacoBellSkills ? pic.twitter.com/LSUJYJrceQ

— Bleacher Report (@BleacherReport) February 18, 2018
His opponent in the final was Chicago Bulls big man Lauri Markkenen. He spanked the kid en route to the title.
Prior to the finals, the Nets new prized guard needed to come up clutch against Jamal Murray of the Denver Nuggets.
.@SDinwiddie_25 coming through late in the clutch AGAIN to move on in the #TacoBellSkills! pic.twitter.com/vVPixhq3xE

— NBA on TNT (@NBAonTNT) February 18, 2018
He also demonstrated his poised comeback skills against young Buddy Heild.
Spencer Dinwiddie with the comeback to beat Buddy Hield pic.twitter.com/k8sO4jGnbf

— gifdsports (@gifdsports) February 18, 2018
For Dinwiddie, his team's 19-40 record is anything but stellar. On a personal level, however, he's enjoying a breakout NBA season with a stat-line consisting of 13.6 points, 6.7 assists, 3.3 rebounds, and 0.8 steals per game. Acquired by general manager Sean Marks via the Detroit Pistons, he's been everything and more since officially taking over for injured money man Jeremy Lin.
Dinwiddie, 24, is currently playing out his second season in Brooklyn and can now call himself the most skilled NBA player in the land. Well … at least the most skilled player who participated in the NBA Skills Competition for the duration of one full year.
The Brooklyn Nets will be back in action this coming Thursday, Feb. 22, 2018, when they take on the Hornets in Charlotte.