The New York Jets appropriately saying no to free agent Kirk Cousins could potentially grant them an extraordinary draft bonus in Sam Darnold or Josh Rosen by way of John Elway's Denver Broncos.
Sometimes, no move is the right move. Sometimes, no headline is the right headline. If only the organization of the New York Jets lived and died by this philosophy.
Bypassing the name that is Kirk Cousins is not only the smart thing. It's the only thing.
During the Woody Johnson era, especially with Rex Ryan in tow, the Jets have usually attempted to win the offseason. Even the first on-the-job moves by Mike Maccagnan were attention-grabbing gutbusters. David Harris was re-signed, Antonio Cromartie came to town, Brandon Marshall was acquired, and, of course, Darrelle Revis was brought home as a washed up cover-corner.
Three years later brings Woody attempting to convince fans that the methodical build-em-up approach is correct while everybody ties the word "rebuild" with the football organization that calls Florham Park, New Jersey home.
At the end of the day, that notion the Jets were pushing due to the perceived "tank" may be all for naught. Mikey Mac is once again blessed with an incredible cap space number (over $90 million) and the tempting thought of bringing in high-priced vets will be there.
Listen, this is the NFL. There's no one way to do things. This isn't a small market-big market deal. In this league, all 32 organizations work under the same rules. They all work under a hard salary cap and therefore, the draft and free agency will always mix to produce a complete team.
It's not about ignoring free agents completely. Rather, it remains important to smartly utilize cash on hand and thanks to Jimmy Garoppolo's monster new deal paying the kid over $27 million on an annual basis, Kirk Cousins is set to become the highest-paid player in NFL history.
That's Kirk Cousins as the highest-paid player ever. Cousins, the guy who probably ranks in the eight-to-10 range in terms of professional quarterbacks. Cousins, the man who's set to assume about 15 percent of his next team's salary cap.
Other than the rough financial ramifications that come with paying a good player superstar money, the Jets would be wise to pass for another reason entirely.
Should they pass and hope John Elway snags his man, suddenly, another team in front of that No. 6 pick doesn't need a QB.
The Cleveland Browns select first. They also select fourth. In the two-hole are the New York Giants who, many assume, will pass on a QB. Dave Gettleman is the new sheriff in town and he loves himself some Eli Manning. Sure, a youngster could be drafted with the intent to eventually replace Eli, but the odds are pretty stacked that the Jints go O-line.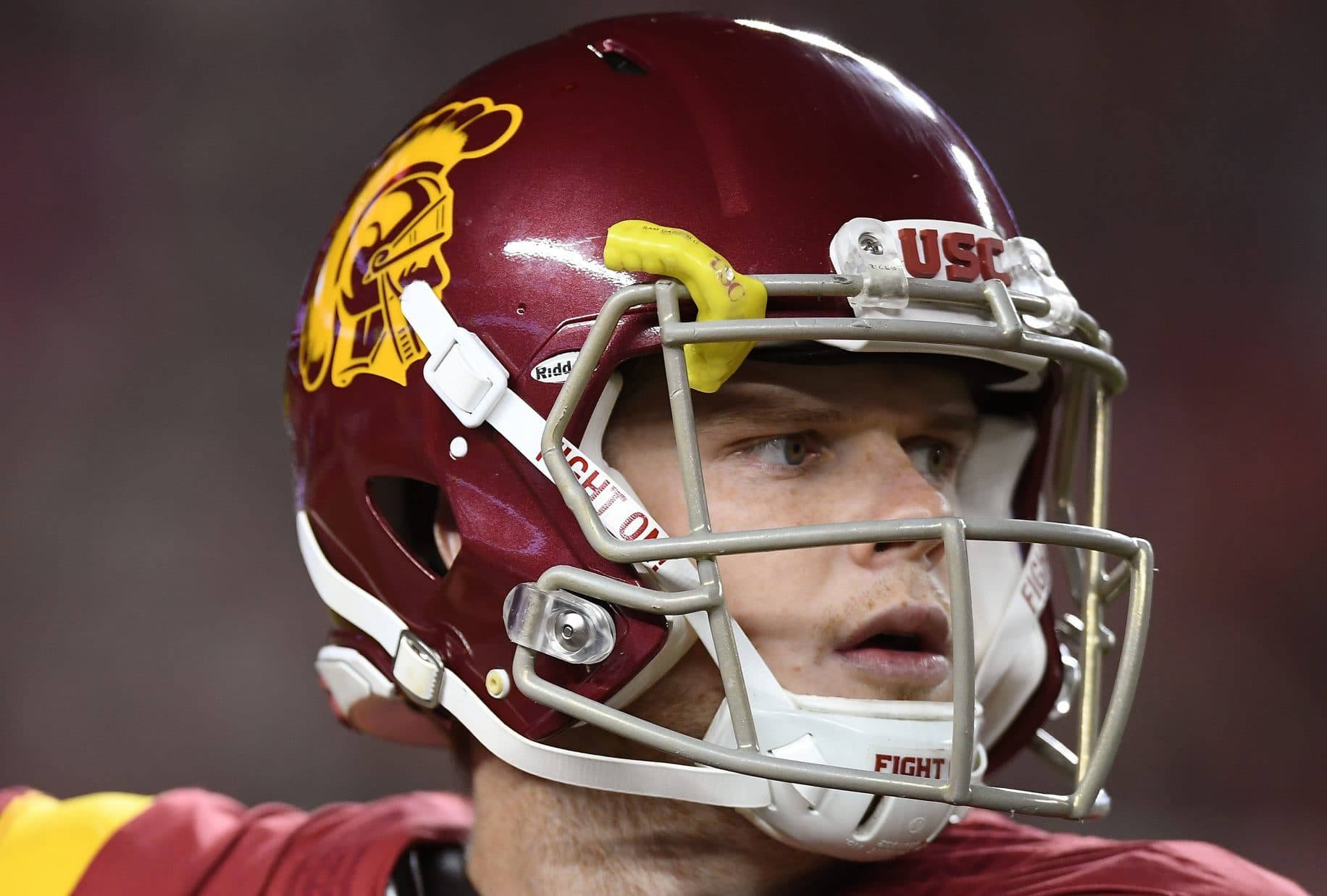 The Indianapolis Colts select third and while Andrew Luck's health is an extraordinary concern, it makes horrible sense to choose another QB if they cannot move Luck's money. And if the Denver Broncos are suddenly equipped with Cousins, there's no way they're taking a right arm with that fifth pick.
What does all of this information mean?
If the Jets pass on Cousins and give way to the Broncos, they'd be guaranteed the second quarterback off the board in the 2018 NFL Draft.
Cleveland Browns: No. 1 QB prospect
New York Giants: Most likely not a QB pick (Eli Manning)
Indianapolis Colts: Most likely not a QB pick (Andrew Luck)
Cleveland Browns: Not a QB pick (The No. 1 selection)
Denver Broncos: Not a QB pick (Kirk Cousins)
New York Jets: The No. 2 QB prospect
Assuming Sam Darnold goes number one, the Jets would suddenly be in position for Josh Rosen. Imagine Josh Allen goes first. Amazingly, the Jets would have a remarkable decision on their hands in the form of Darnold or Rosen.
The important thing here to remember is not names. Instead, it's position. Forget who you like atop your QB rankings. Whether it's the USC, UCLA or Wyoming guy, quite frankly, it doesn't matter. What is important is that New York would be gifted the shot at the second drafted QB should Cousins take his above-average-to-good talents to the Rocky Mountains.
A month or two ago, this thought was bananas. It was pre-Gettleman. The Giants hadn't really decided on a direction and the Washington Redskins hadn't traded for Alex Smith yet, guaranteeing that Cousins will call another city home by this summer.
Yet here we are today, a day in which Cousins is making the rounds set to decide on his new home while the draft has become somewhat of a remarkable afterthought to the 29-year-old who's already proved it in the league that plays for pay.
Cousins is who he is: a good, possibly top 10 NFL quarterback. The worst position the New York Jets can find themselves in is if they dish out all of that dough while sacrificing talent across the board (due to the hard salary cap) and find out Cousins is a guy who can only get them so far. That'd be NFL purgatory. Regardless of how much cash is currently on hand, value is value. Cousins just isn't worth 15 percent of the cap.
Should they pass him up and he not head to the Broncos, they'd be looking at the third drafted quarterback. That's the worst-case scenario, drafting the third best guy while only having to commit around $5 million a year for the first four of his career.
Should they pass on him and see him signed by Elway, forget about it. Suddenly, Mike Maccagnan will be experiencing his third gift in the first round of the NFL Draft. First, it was Leonard Williams. Then came Jamal Adams. And last but certainly not least, perhaps Sam Darnold or Josh Rosen, whoever's their guy as that second drafted next face of the New York Jets franchise.