If New York Giants general manager Dave Gettleman wants to turn the team around in 2018, he'll have to make some significant changes in the locker room.
The New York Giants would love to be aggressive in free agency so that they can bolster their offensive line and improve their linebacking corps.
According to Spotrac, the Giants will have just under $22 million dollars in cap space. When you factor in that the Giants would like to re-sign some of their own free agents such as Justin Pugh, the Giants will need to cut some players.
Gettleman doesn't shy away from cutting high profile veterans. After all, he cut Steve Smith Sr. in 2014 when he was general manager of the Carolina Panthers.
Here are three New York Giants who could get cut prior to the NFL draft.
Dominique Rodgers-Cromartie
After being named second-team All-Pro in 2016, when he led the team with six interceptions, Rodgers-Cromartie's role on the defense began to be phased out. He started just six games and had a run in with former head coach Ben McAdoo that resulted in him being suspended for one game.
DRC will turn 32 in April, is in the final year of his five-year contract and carries a cap number of $6.5 million this season. Since he won't be on the team in 2019, the Giants might be best served to cut him and free up that cap space to use on adding some potential long-term investments.
Brandon Marshall
Marshall was supposed to be the key free agent acquisition last season, and provide Eli Manning with a tall, physical red zone target.
But he and Manning never developed the chemistry they were hoping for. In the Giants first two games of the season, Marshall had just two receptions for 27 yards on nine targets.
His season came to an abrupt end in Week 5 during the Giants' 27-22 loss to the Chargers, where he suffered an ankle injury that required season-ending surgery. He finished the year with 18 receptions for 154 yards and no touchdowns.
Like DRC, Marshall is entering the final year of his contract and won't be a part of the Giants roster in 2019, so parting with him now to free up an additional $5.1 million in cap space makes sense. That's especially true considering that the Giants have Roger Lewis who filled in admirably when Marshall went down for the season.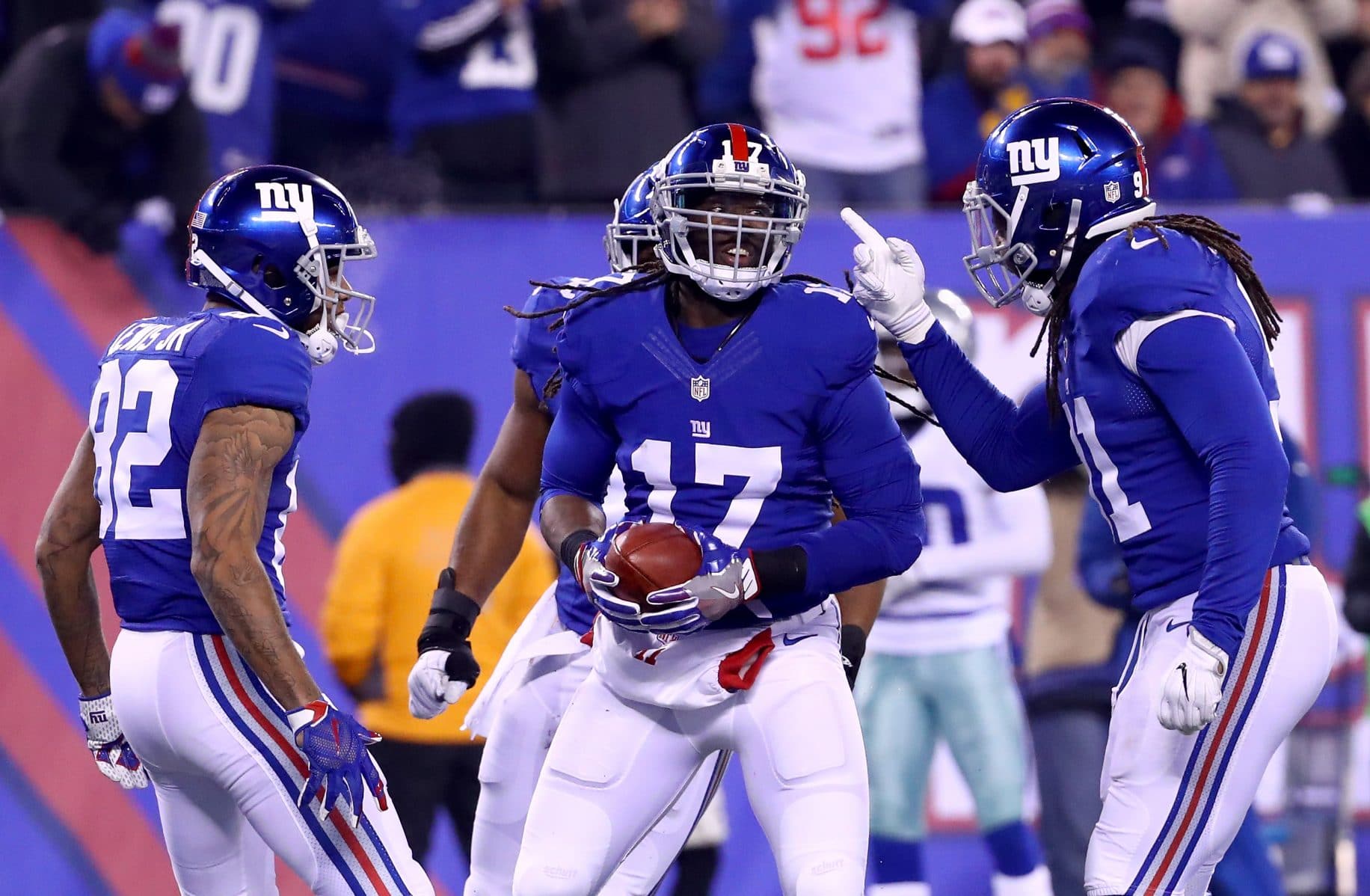 Dwayne Harris
While Harris is a great special teams' gunner, his production as a returner has dropped off over the last few seasons. Prior to his season-ending fractured foot in Week 5, he was averaging 6.8 yards per punt return and 20.8 yards per kickoff return.
He'll turn 31 in September and has two years remaining on his contract. The Giants can save $3.25 million if they release him. Since he'll never play a huge role in the passing game, the Giants would be best served to get a younger player that can help in the return game and play a more prominent role in the passing game.
DRC, Marshall, and Harris have all made the Pro Bowl within the last three seasons. But the NFL is a cruel business, you can be a star one minute and a cap casualty the next, and that seems like the likely scenario for these three.