Pat Shurmur and the New York Giants have hired Mike Shula as the team's next offensive coordinator after feeling the spurn from the Minnesota Vikings.
The New York Giants now have two full-time quarterback gurus on staff.
Mike Shula, previously the Carolina Panthers' offensive coordinator, has been hired to the same position with the Giants, per NFL Network's Kimberly Jones.
NYG have hired Mike Shula as OC. Official announcement later today. Per sources. #NYG

— Kimberly Jones (@KimJonesSports) February 13, 2018
Newsday's Tom Rock later reported that Shula, son of Don, the NFL's all-time winningest head coach with 347 victories, will also serve as the team's quarterbacks coach.
Shula will also be the QB coach, I'm told. Double duty. https://t.co/oN25Zmw7qZ

— Tom Rock (@TomRock_Newsday) February 13, 2018
The hiring of Shula marks a reunion with Giants general manager Dave Gettleman, as the two worked together in Carolina from 2013-2017.
Newton was not the first quarterback to earn his best numbers under Shula. Much like his new overseer, Giants head coach Pat Shurmur, Shula has made the best of his quarterbacks' talents in previous stops.
The former Alabama head coach and quarterback spent the past seven seasons with the Panthers, beginning as a quarterbacks coach in 2011, before becoming the offensive boss in 2013. Under Shula, Carolina's offense became one of the most dangerous in football, as he oversaw 2011's top overall pick, quarterback Cam Newton, rise to elite quarterback status. As Newton's position coach, Shula guided Newton to one of the most prolific rookie seasons in NFL history, as the Auburn alum accumulated 35 touchdowns and 4,757 total yards of offense en route to Rookie of the Year honors.
Shula and Newton's summit came in 2015, as the quarterback tallied 45 touchdowns and bagged several awards, including Most Valuable Player. For his part, Shula was named Offensive Coordinator of the Year by Pro Football Focus, helping the Panthers earn a franchise-best 15-1 record and advance to Super Bowl 50.
In his previous NFL coaching stop in Jacksonville, Shula worked with David Garrard, who posted his career-best numbers under Shula's tutelage. In 2007, Garrard posted a 102.2 passer rating, an improvement of over 20 points from the year prior and good for third in the league. Garrard's three interceptions that season was also lowest among qualifying passers. His 64.0 percent completion rate also set a team record, which Garrard would break three years later (64.5).
Other notable Shula proteges include Miami's Jay Fiedler and Tampa Bay's Trent Dilfer, who likewise posted personal bests under his supervision.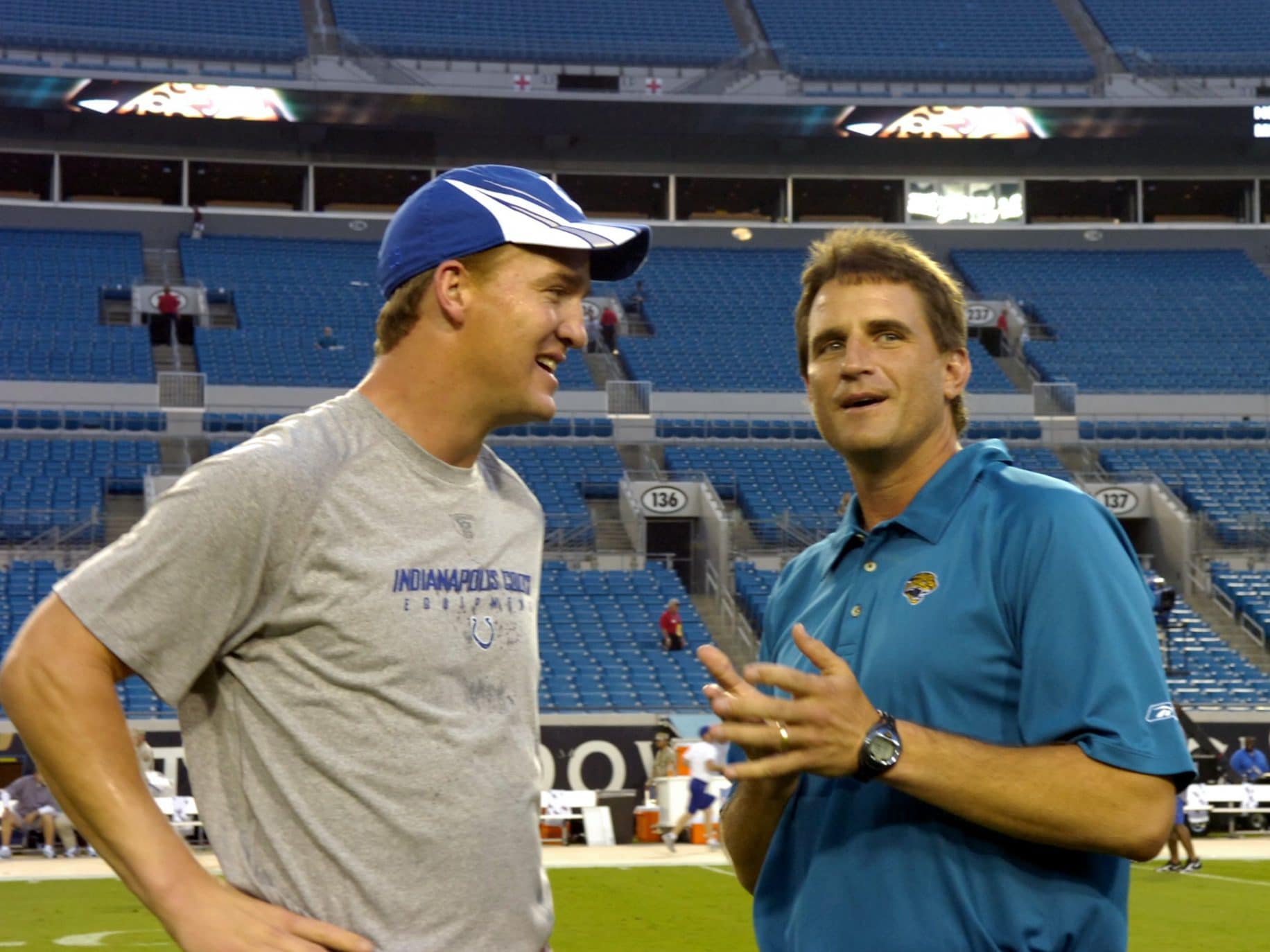 Notably, Shula was the last full-time head coach of Alabama football in the pre-Nick Saban era. In four seasons at the helm in Tuscaloosa, Shula tallied a 26-23 record, though 16 of those wins were later vacated due to NCAA violations involving free textbooks. The best year came in 2005, as the Crimson Tide went 10-2 in a season that climaxed with a Cotton Bowl victory over Texas Tech. Though the team finished 8th in the final Associated Press rankings, Shula was let go after a disappointing 6-6 campaign in 2006.
Despite several flashy offensive weapons, including the league's arguably best receiver in Odell Beckham Jr., the Giants have struggled mightily on offense over the past seasons. The team has not reached 30 points in a game since the 2015 season finale and has not had a 1,000-yard rusher since 2008. Last season, the Giants ranked 21st in yards per game (314.2) and 31st in points per game (15.4).
With the hiring of Shula, the Giants' coaching staff is officially complete. The staff includes four holdovers from the Ben McAdoo era, including running backs coach Craig Johnson, linebackers coach Bill McGovern, and offensive assistant Ryan Roeder. Former assistant offensive line coach Lunda Wells will also return, albeit in a new role as tight end coach.
Geoff Magliocchetti is on Twitter @GeoffMags549.