When we think of the dreaded "sophomore slump," we tend to think only of baseball. But the slump hits second-year players in the NFL too.
Normally, NFL players make their biggest strides in the second-year of their careers. Between the experience they gain, getting accustomed to the speed of the game and the physical changes they undergo, they enter year two of their careers in a better place than they were as rookies.
But there were three New York Giants that did not take that leap in 2017 after having promising rookie seasons in 2016. Off-field issues, injuries and unexpected regression all played a part in holding these players back.
But if the Giants are going to rebound from their disastrous 3-13 season, they will need these three players to bounce back in a big way in 2018.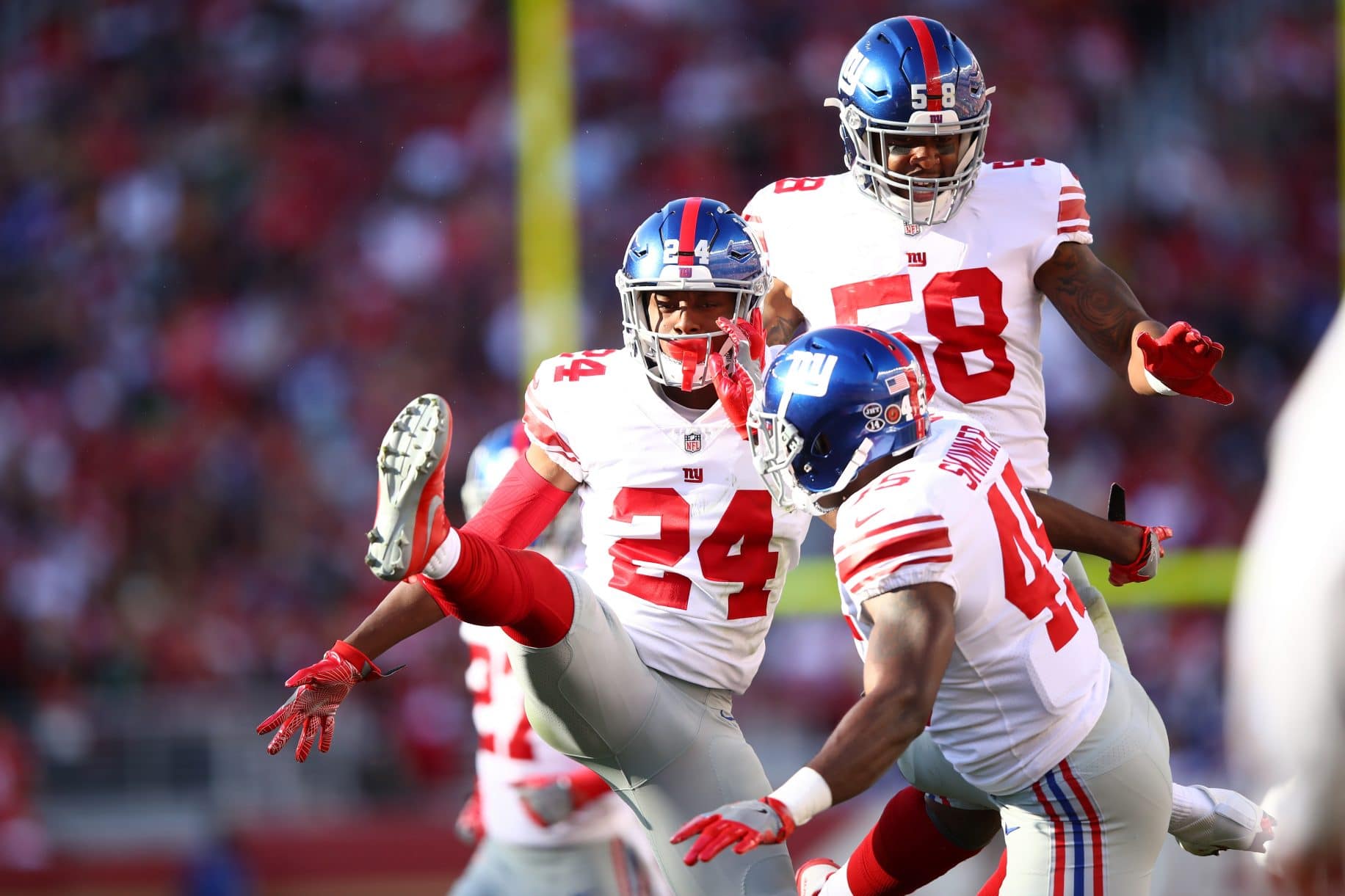 | Season | Tackles | Interceptions | Forced Fumbles | Passes Defended |
| --- | --- | --- | --- | --- |
| 2016 | 51 | 1 | 1 | 7 |
| 2017 | 49 | 0 | 0 | 8 |
Apple had a tumultuous second season both on and off the field. When he was on the field, he seemed distracted and disengaged, which led to him being benched for several games throughout the season.
He was a constant distraction in the locker room, leading to Landon Collins calling Apple a cancer during a radio interview.
The climax of Apple's behavior came during the last week of the season when he got into a verbal confrontation with cornerbacks coach Tim Walton, a situation in which Apple had to be physically restrained by teammates. Shortly thereafter he was suspended for the season finale.
To say Apple is on shaky ground with the Giants would be a huge understatement. But perhaps he can grow as a person in the offseason and earn the trust of his teammates and head coach Pat Shurmur, leaving what was a forgettable 2017 for him in the past where it belongs.
He took a step towards doing that on Thursday, posting the following picture of he and Collins on his Instagram account.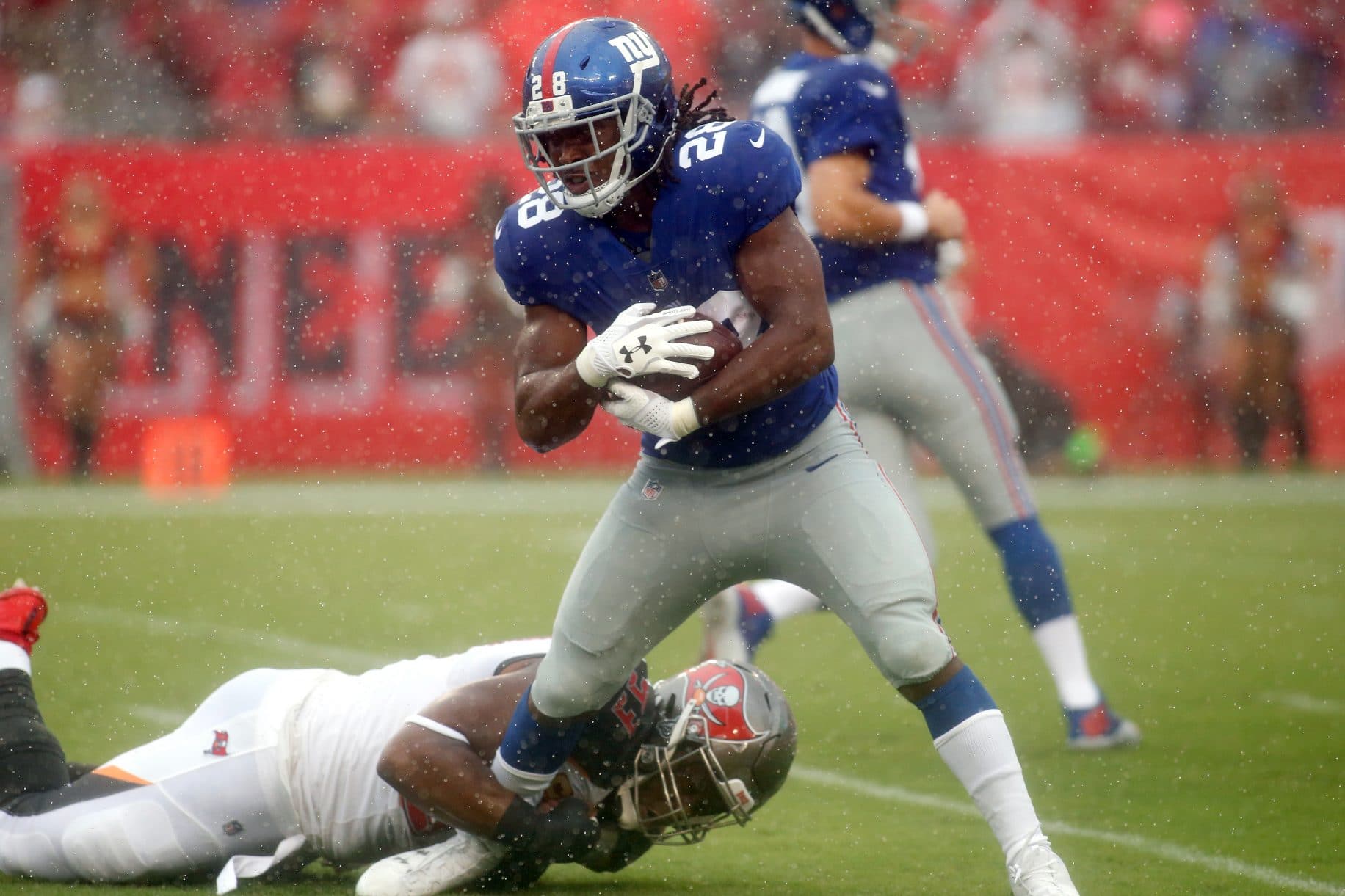 | Season | Carries | Yards | YPC | Receptions | Yards |
| --- | --- | --- | --- | --- | --- |
| 2016 | 112 | 456 | 4.1 | 15 | 162 |
| 2017 | 41 | 90 | 2.2 | 8 | 46 |
One of the reasons there was excitement heading into the 2017 season was the fact that Perkins would be the team's number one running back. Perkins had a strong end to the 2016 season, averaging at least 4.5 per carry over the final three games of the season.
It's one of the reasons why the Giants parted ways with Rashad Jennings in the offseason and inserted Perkins as the lead back.
But he got off to a horrendous start in 2017, gaining just 61 yards on 32 carries over the Giants' first four games. He would then battle injuries and would be supplanted on the depth chart by both Orleans Darkwa and rookie Wayne Gallman.
After a disappointing season, he knows he must get better in the offseason in order to make an impact in 2018.
| Season | Receptions | Yards | TD |
| --- | --- | --- | --- |
| 2016 | 65 | 683 | 8 |
| 2017 | 59 | 731 | 2 |
First, the good news: Shepard was the Giants' lone starting wide receiver who did not end up on injured reserve. The bad news: Ankle injuries and migraines caused him to miss five games and surely limited him in others.
He did lead the team in receiving yards with 731, but the bulk of those came in Weeks 3, 10, and 15 when he shredded the Philadelphia Eagles twice and San Francisco 49ers, catching 29 passes for 414 yards and a pair of touchdowns. In the other eight games he played, Shepard went over 60 yards just once. He and the Giants were expecting more production, especially once Odell Beckham Jr. and Brandon Marshall lost for the season in Week 5.
Shepard will look to be more consistent in 2018 and record his first 1,000-yard season. With a healthy OBJ and Marshall drawing the attention of opposing defenses, Shepard's path to 1,000 yards should be substantially easier.
If these three can ascend to where they were projected to be at following their rookie seasons, it will bode well for the Giants in 2018.