Though the overall goaltending has been a concern this season, Halak's improved play is being made irrelevant by a shaky rookie defense.
The Islanders dropped last night's contest 5-4 in overtime to the Nashville Predators, rehashing a script that has haunted them all season long.
Clutching dearly onto a 4-3 lead with a minute to go in the third period, the Islanders staggering inability to clear the puck out of their own zone resulted in yet another game-tying goal in the last two minutes of the third period.
The games continue to pile up, yet the script remains the same. From puck drop of opening night, the issues persisting with the Islanders have been defensive from the blueline down.
Islanders fans know just how poor the netminding has been, which has rivaled the defense in terms of failure this season. That being said, Jaroslav Halak's stats tell a very different story if we compare December's and January's stats.
To properly understand just how much the Isles defense has been letting down Halak, let's compare his play in the last two months.
In December, Halak posted a 4-5-2 record with a .906 save percentage. In January, however, Jaro's rocking a .917 save percentage with a 5-5-2 record. Halak allowed two goals or less in just two of those 12 games, and despite his best efforts, still carry's a GAA of 3.33.
Yes, even with a .917 save percentage and facing 35 or more shots per night in all but just one of those 12 games (33), Halak has done all that he can possibly do.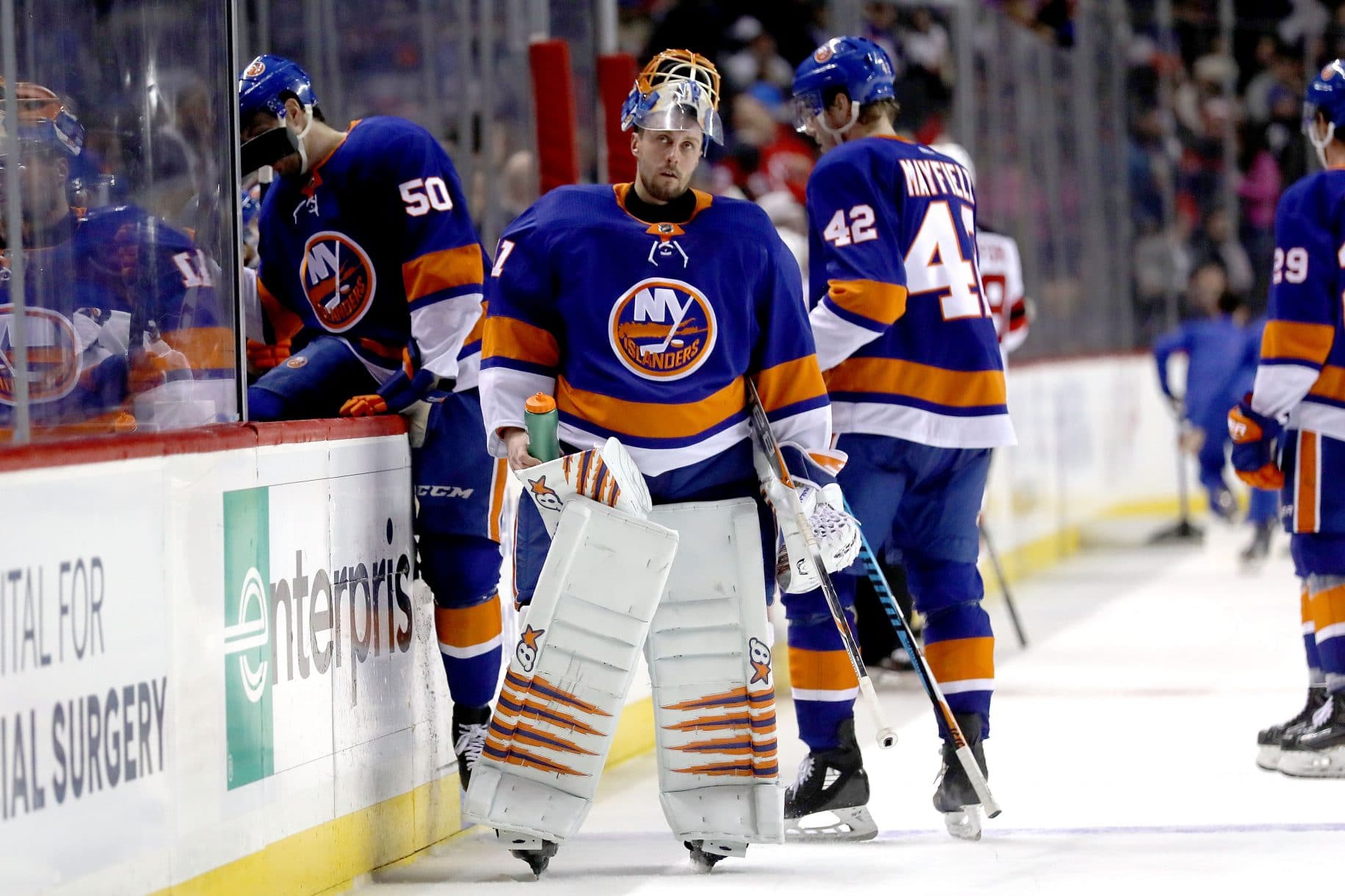 So yes, while some pundits are telling the Islanders to find a new goaltender (and I wouldn't say no to someone like Robin Lehner), it's really not the goalie's fault. Heck, even Thomas Greiss who still cannot seem to find his groove saw at least 50 shots in each of his last two starts against the Montreal Canadiens and the Toronto Maple Leafs respectively.
While the Islanders definitely have needs to address on their defense, perhaps getting back in the opponents shot lanes would start remedying the league's most incapable blueline. How can it be that the same core of defense from puck drop until now has consistently been unable to keep the puck out of their net?
Injuries may be a part of the Islanders' woes, but no more than maybe 20 percent or so.
Halak has done absolutely all that he can, and with the Islanders just a single point away from a playoff spot, these last 28 games will only exponentially grow in importance.