New York Giants freshly-minted head coach Pat Shurmur continues to fill out his coaching staff including a select number of Ben McAdoo holdovers.
Newly hired New York Giants head coach Pat Shurmur has continued to fill out the coaching staff for his inaugural 2018 season at the helm.
According to Paul Schwartz of the New York Post, there will be some holdovers from the Ben McAdoo regime. Craig Johnson and Lunda Wells will both be retained to coach the running backs and offensive line, respectively, while Bill McGovern, who worked with Shurmur in Philadelphia will coach the linebackers.
James Bettcher is the new defensive coordinator and Anthony Blevins will assist on special teams, both late of the Bruce Arians regime in Arizona. Thomas McGaughey, who already has had a stint in New York will lead special teams.
"I've known James for a while, and I think he's a rising star in the profession. He's played—they've played outstanding defense in Arizona for a very long time," Shurmur said on Friday of Bettcher. "He's a little bit multiple in his scheme, which I think is good. Everyone I've talked to, he inspires the player. He's got a great presence, and we're really, really fortunate to have him be with us."
Shurmur and general manager Dave Gettleman have two major coaching positions left to fill.
The ever-important position of Eli Manning's quarterback coach is open. Mike Sullivan, an integral element of Eli Manning's career and holdover from the Tom Coughlin regime, has departed for Denver to become the Broncos new QB guru.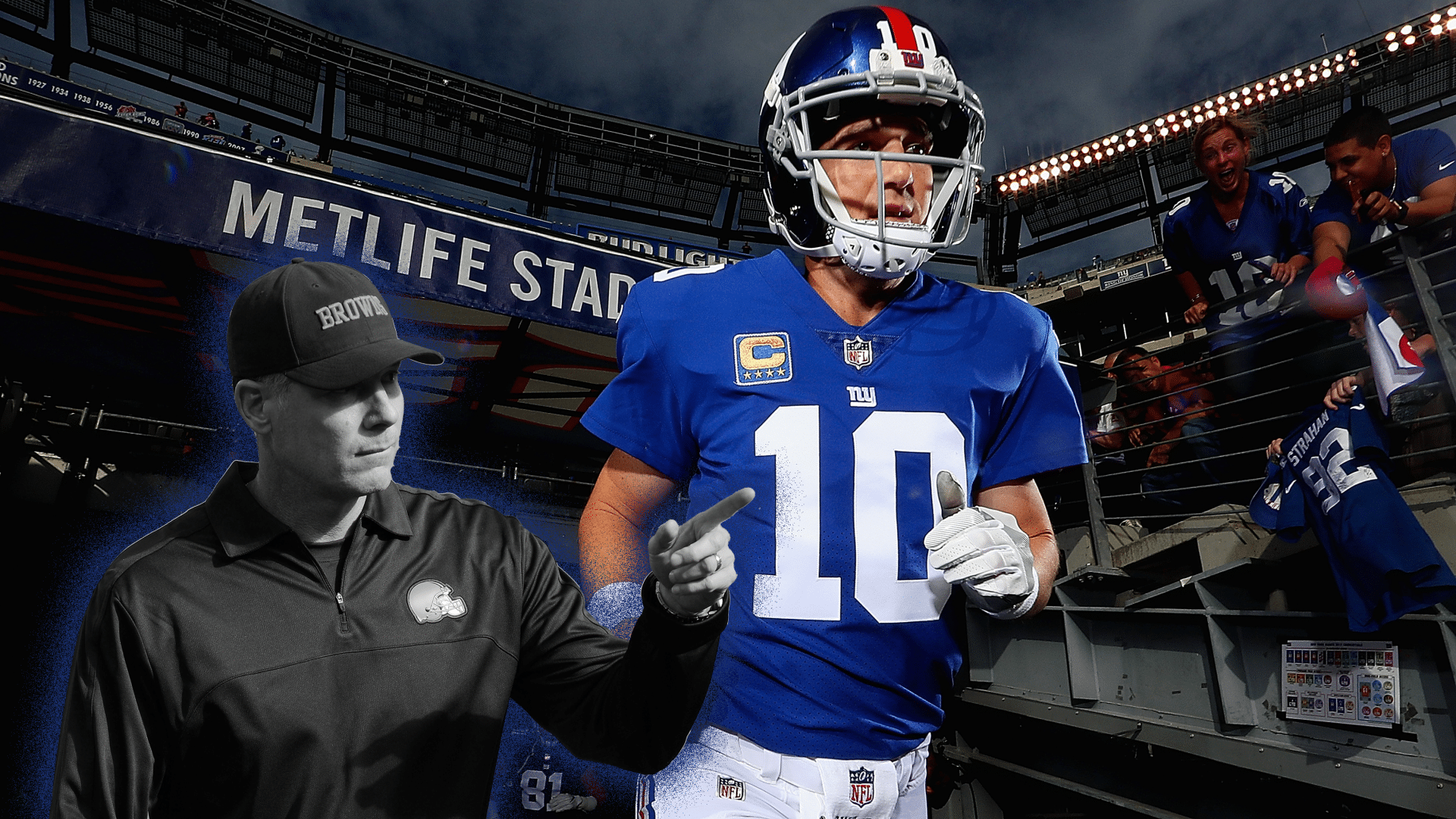 Already having added Tyke Tolbert to coach the WRs, Gary Emanuel to coach the OL and Lou Anarumo to coach the DBs.
The Giants are also looking for an offensive line coach to help revitalize a struggling rushing attack, a major reason for their 3-13 finish. Ben McAdoo was fired after two seasons as the team's Head coach and general manager Jerry Reese was likewise, not retained.
The New York Giants hold the second pick in the upcoming 2018 NFL Draft.