Cole Anthony did all he could to get Archbishop Molloy a win but the Stanners fell short against LI Lutheran.
NEW YORK, N.Y. — LI Lutheran High School (14-2) proved they were too much for Archbishop Molloy High School (Queens, N.Y.) (10-6) to handle on Friday night. Before a capacity crowd at the Nat Holman Gymnasium on the Campus of CCNY, the Crusaders from Brookville, N.Y. outmuscled and outlasted Cole Anthony, Moses Brown and the Stanners by a score of 77-67 to advance to the championship game of the 2018 SNY Invitational.
LI Lutheran had five players score in double figures while their interior defense rendered the 7-foot-2 UCLA-bound Brown ineffective on offense as he was held in check shooting 3-for-9 from the floor: producing only seven points. As usual, Anthony, who is reportedly being sought after by Kansas and Duke, was "Mr. Everything" for Molloy as he pumped in 34 points while shooting 12-for-23 from the field; including 6-for-12 from behind the three-point line.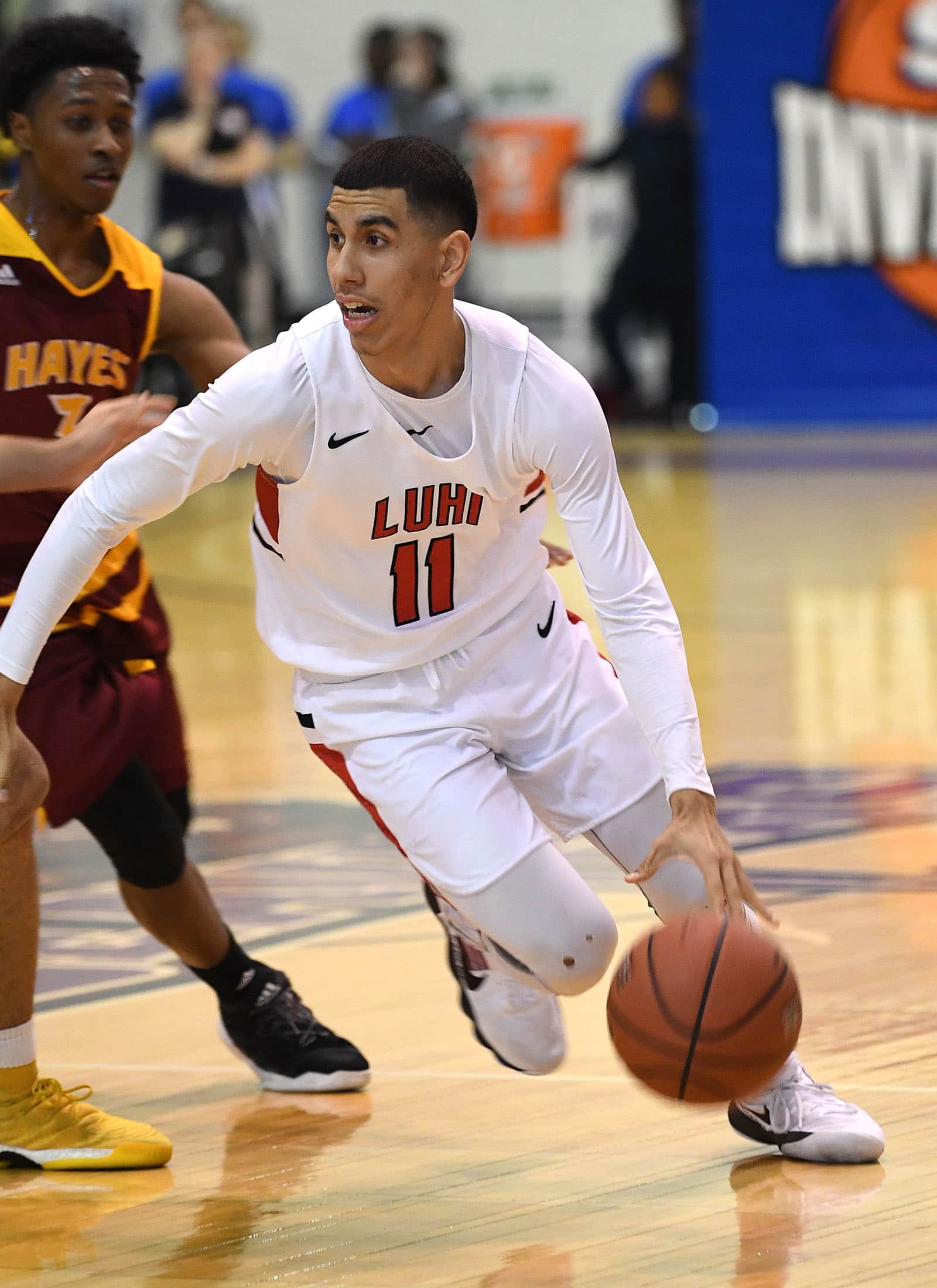 Of the five players who scored in double digits, none proved to be more noticeable than the 16 points contributed by sophomore guard Andre Curbelo. The six-footer proved to be the difference as he was a spark plug on both ends of the floor. The underclassman showed absolutely zero fear from the second he was put into the contest in the middle of the second quarter. Curbelo had no inhibitions being inside the paint with the towering presence of Brown and was more than game to take Anthony to task.
"He lives for moments like this", said LI Lutheran Head Coach John Buck. "On a Tuesday night, against a team we're probably going to beat easily, he's not going to do what he did tonight. He likes to step up. He likes the big stage. He's not scared of any moment and he proved it tonight."
Next up for the Crusaders is a Sunday matchup with Cardinal Hayes High School from The Bronx, N.Y. (13-5) at 4 p.m. ET to determine who will be crowned this weekend's basketball champion.
As for Archbishop Molloy, they will play Hudson Catholic Sunday at 2 p.m. ET to determine the third runner-up in this year's tournament.