For New York Lizards general manager/head coach Joe Spallina, the offseason doesn't equate to putting feet up and relaxing. In fact, it may provide less downtime.
A
s soon as a Major League Baseball season concludes, fans look forward to "Hot Stove" news leading to player movement shaping rosters for the following campaign. After the Super Bowl, NFL teams are busy with free agency, the scouting combine and the NFL Draft.
Now, Major League Lacrosse has evolved to the point where they have a busy offseason as well.
The MLL season isn't just two weekends of training camp, a 14 week regular season, and two rounds of playoffs. It's now a year-round proposition.
"The amount of time that is allocated as a general manager is actually insane," said New York Lizards general manager/head coach Joe Spallina.
And that's just to put on a team on the field.
But there's so much more to a franchise during the offseason these days than just building a roster. You have to have a staff that does everything from selling tickets and sponsorships to handling media requests to getting the stadium ready on gamedays.
For the Lizards, there was a time when things weren't so complex, but when they were sold in 2012, things would change because Major League Lacrosse was becoming a growing entity and the Lizards needed to grow as a franchise.
"The team had basically no staff when we bought the team," said Lizards owner Andrew Murstein. "So they were definitely limited on what they could do."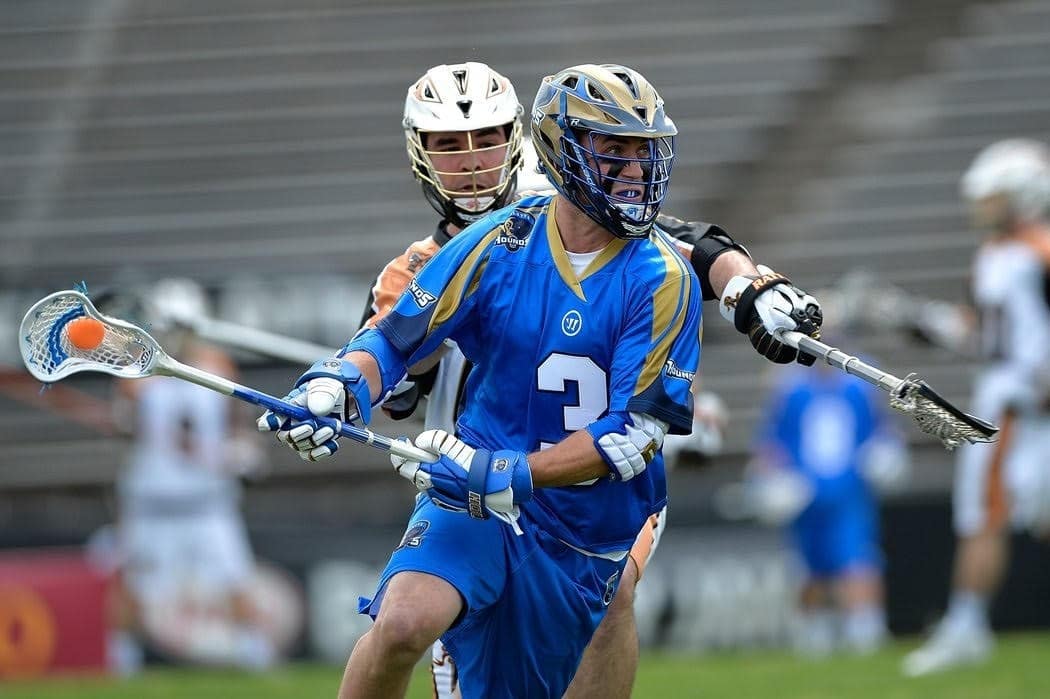 Today, once the Lizards leave the field for the final time of a season, the work isn't over for the franchise … it's actually just beginning. There are many different layers to a sports team so you have to have the manpower necessary to keep things moving forward.
Even teams in the low minor leagues of baseball have sophisticated front offices, but the Lizards play at the highest level of professional lacrosse in North America and that means an office full of employees including full-timers, part-timers, and more than thirty interns working countless hours during and after the season.
"We now have in place a professional sports team structured front office that diligently plans out as much as possible for the upcoming season," said Lizards CEO Jeffrey Rudnick. "Basically a never ending supply of things to work on."
That to-do list includes ticket strategies, sponsorships, merchandising, and planning out youth camps and clinics on Long Island including this Saturday's event with Paul Rabil in Brentwood and a clinic with Rob Pannell on Feb. 24 in Selden.
From a business standpoint, the offseason actually begins before the final whistle.
"Planning usually starts about a month before the prior season ends," said Rudnick. "We like to try to get season ticket pricing info out to our fans by the last home game or two."
The best marketing tool for any team for the following season is a deep playoff run or a championship, but the Lizards 2017 season ended prematurely without a trip to the MLL playoffs. A 7-7 season was not the expectation for a team that was loaded with talent. An off-season is very important to any sports franchise, but an early start to it is not part of the plan.
"It was a frustrating year with missing the playoffs for only the 2nd time since we have owned the Lizards," said Murstein, who is also the majority owner of NASCAR's Richard Petty Motorsports.
Murstein makes it a point to develop close relationships with his players. So even after a down season by Lizards standards, Murstein will stay in touch with his team during the off-season and even entertain them at a sporting event.
"Definitely," said Murstein. "I will try to get guys out to a Jets or Knicks game for fun and to build comradery.
A few years ago, Murstein was given access to a suite for a Jets game so he took thirty people from the Lizards organization to MetLife Stadium for the game. In the next suite over, sitting with Jets owner Woody Johnson, was Joan Rivers ,(may she rest in peace) who kept staring over at the Lizards contingent in the suite.
"I had no idea why," said Murstein. "Then she said to me 'can my grandson take a picture with Rob Pannell please? That's his idol.'"
How cool is that?
Murstein has also been known to take some of his players to NASCAR races as he continues to create a family style environment in the Lizards organization that carries over into the off-season.
Having fallen short of their quest for a championship in 2017, the Lizards promptly went to work to begin preparations for the 2018 season that begins on Apr. 21 against Denver at Shuart Stadium on the campus of Hofstra University. The Lizards began the process of improving their roster with the acquisitions of all-star attackman Mike Bocklet, face-off specialist Brendan Fowler and defenseman Matt Landis.
When it comes to lacrosse decisions, Murstein has been, for the most part, a hands off type owner. He has a great relationship with Spallina and trusts him to make the right decisions to put the best possible team on the field.
"Joe will discuss the bigger trades with me," said Murstein. But I rely on his lacrosse knowledge to make the best trades possible and he has a track record speaks for itself."
In recent years, Spallina has engineered trades to acquire the likes of Paul Rabil, Joe Walters, and Will Manny. A tireless worker, Spallina has been known to burn up the phone lines talking to other teams so you could refer to him as "Trader Joe!"
"I've never been one to sit on my hands as far as making moves and making the necessary trades that I felt helped our team," said Spallina.
While Spallina basically has carte blanche in acquiring players to assemble a roster, one thing he will not do is spend money irresponsibly. For example, lacrosse players don't live in the market where their teams play so that means not being available for practices and extra travel expenses. Spallina spends a lot of time during the offseason doing his homework to see what players are available and what the real cost would be.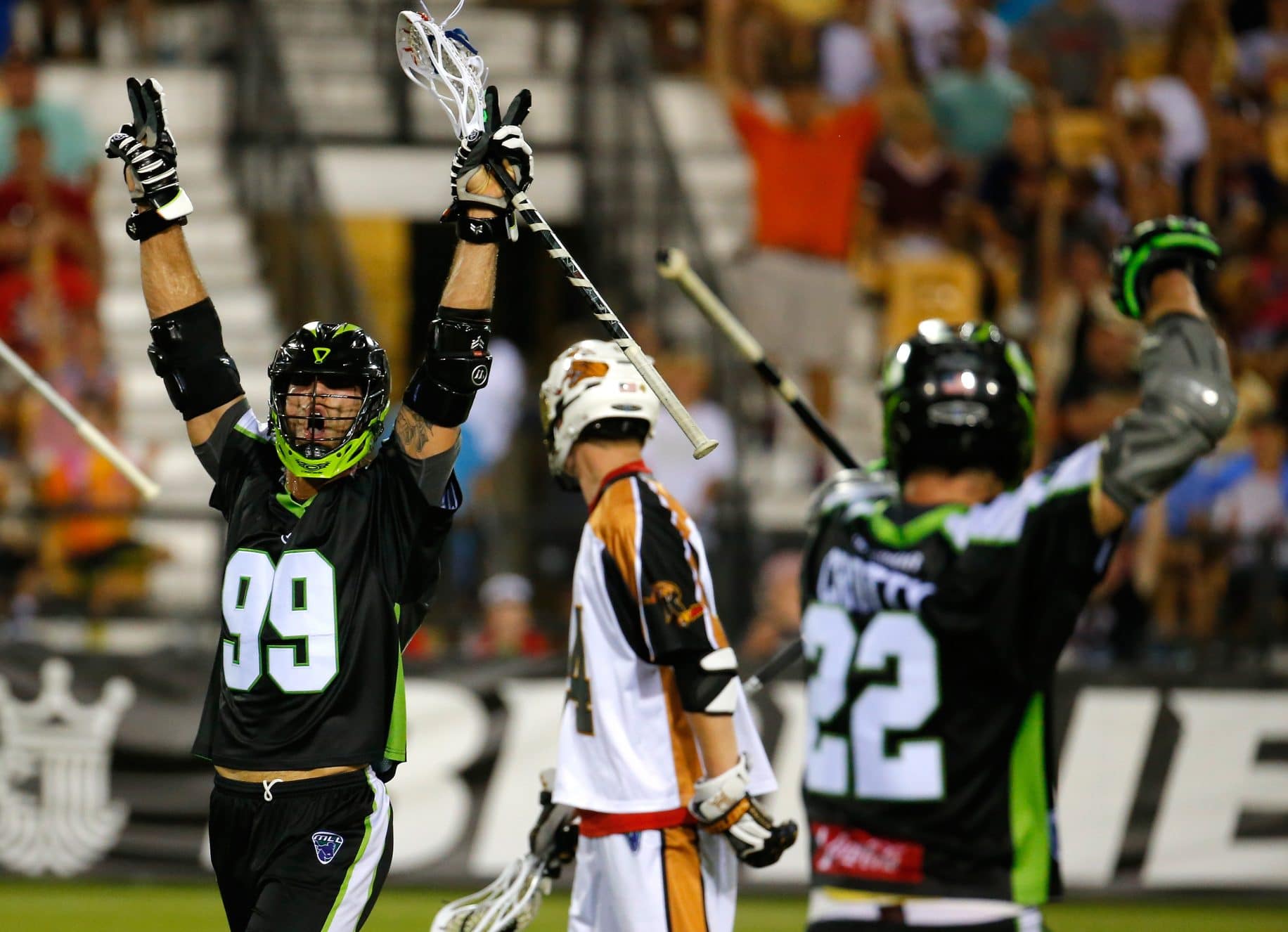 There are times when Spallina may go with a similarly skilled player or a slightly lesser player if he's local because of cost and team chemistry.
"If all things are equal, you go with the fiscally responsible situation," said Spallina. "You may pass a player and say wow that player is really good. But that player is going to cost my ownership $1000 round trip for every trip plus two hotel rooms for 14 games a season because every game is an away game for that player."
History in the MLL will show that the most talented team doesn't necessarily win the championship. So Spallina factors in a number of things when looking for players.
In addition to off-season wheeling and dealing, Spallina spent quite amount of time getting the Lizards ready for the MLL Supplemental Draft. He spent a considerable amount of time going through the player pool, assessing the talent of each player, and determining which players would be the right fit.
"It had to be close to 100 hours on the phone," said Spallina. "I probably made 300-to-350 phone calls."
Spallina's efforts have not gone unnoticed by the front office and ownership. The moves that have been made have created a bright outlook for the upcoming season. Winning a championship is the mission statement but before that has come a winning off-season.
"I have been excited to see how our new guys mix with the existing squad," said Murstein who experienced what it's like to win it all when the Lizards won the 2015 MLL title.
And now he want another taste of the champagne.
"It was a great experience being able to hold up the Steinfeld Trophy," said Murstein. "Seeing the joy on the faces of all the players and coaches is priceless."
For Andrew Murstein and his partners, Jeffrey Rudnick, Joe Spallina, Paul Rabil, Rob Pannell and everyone else in the Lizards organization to hoist that trophy again, a lot has to fall into place during the season. Winning a championship is hard work and so is creating a first class organization.
Those efforts began during the offseason which has become a big component of the lacrosse landscape.