Pat Shurmur will officially be introduced as the New York Giants 18th head coach on Friday.
Pat Shurmur spent the last two seasons as the Minnesota Vikings offensive coordinator where they finished 28th in total offense in 2016, but had a resurgence in 2017 and finished 11th.
The turnaround is a remarkable feat considering they lost their best running back Dalvin Cook for the season in Week 4 to a torn ACL, and were led by a journeyman quarterback in Case Keenum.
---
---
Shurmur stated that he intends to do the play calling where he'll look to revitalize a Giants offense that was 21st in total offense, and scored the second-fewest points (246) in the league this past season.
Some Giants fans may look at the hiring of Shurmur with skepticism because of the lack of success he had as a head coach when he was with the Cleveland Browns from 2011-2012.
But have faith Giants fans, there's several reasons to believe he will be huge upgrade over Ben McAdoo.
Here are three reasons why Shurmur will have more success as a head coach than his predecessor Ben McAdoo.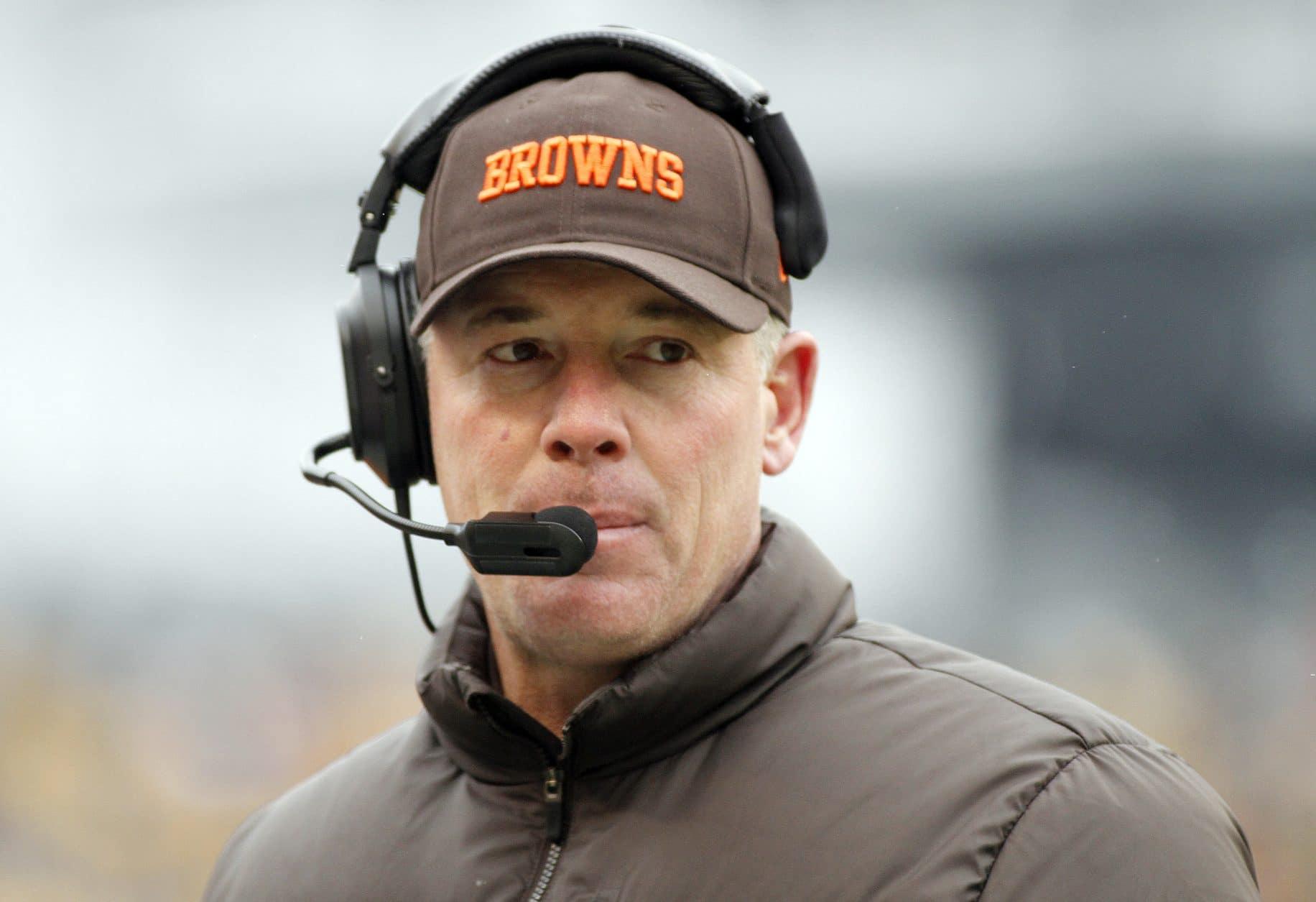 1. Experience
Albeit his record as Cleveland Browns head coach was 9-23, he still has the experience of being a head coach which is something McAdoo didn't have when he became Giants head coach.
Let's be honest it's almost impossible to have success coaching the Browns. Heck, even the Bill Belichick who is considered by many the greatest coach of all-time stumbled to a 36-44 regular season record in his five years as Browns coach in the early 90's.
When you considered the Browns have gone 1-31 in the last two seasons, Shurmur's 9-23 record should be seen as a positive rather than a negative.
Now that's the head man of the only NFL franchise that has won a championship in each of the last four decades, he'll have a chance to flourish and turn the Giants into contenders.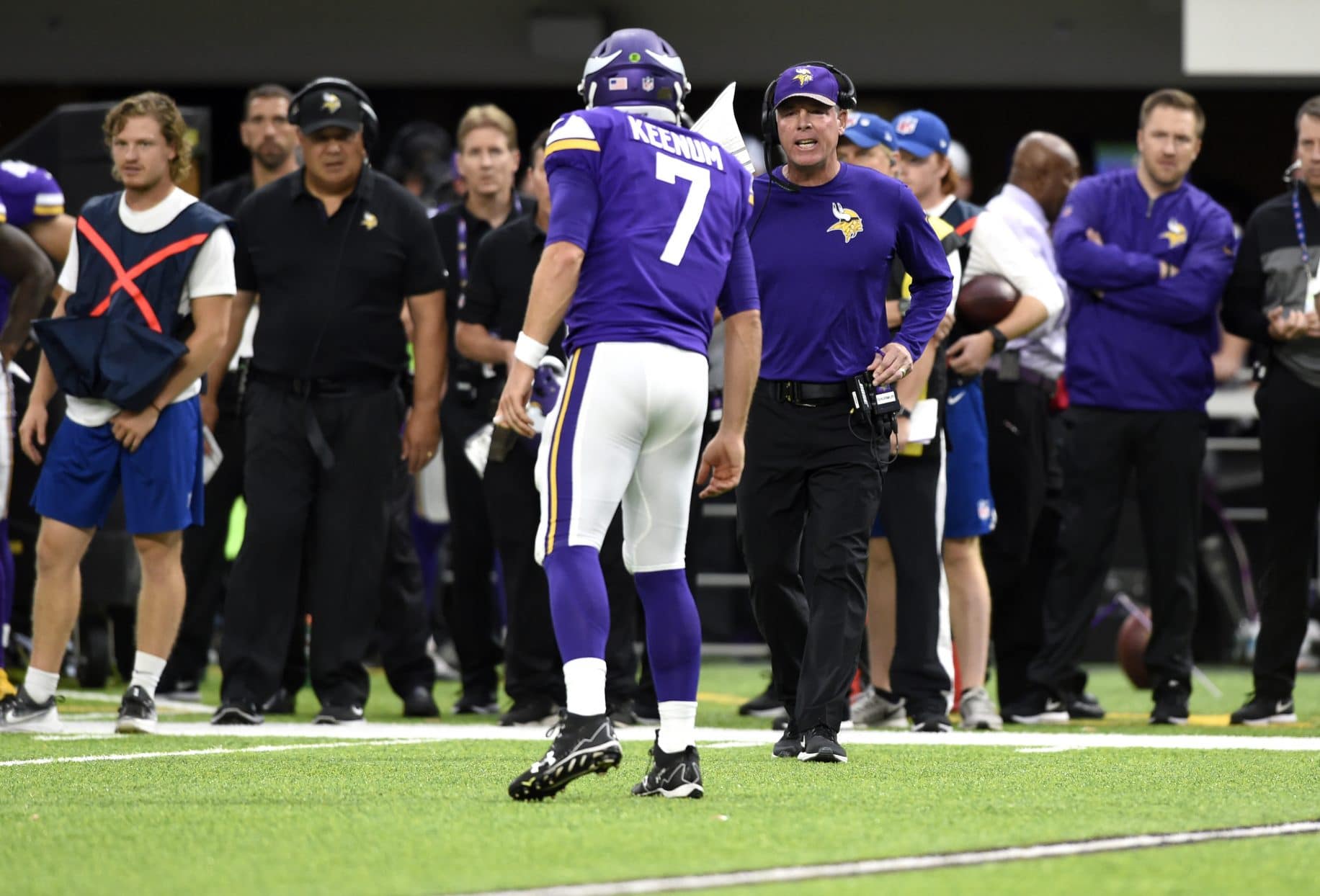 2. Had success with less talented quarterbacks
McAdoo made a name for himself working with Packers quarterbacks Brett Favre and Aaron Rodgers from 2006-2013.  Those two quarterbacks are two of the greatest to ever play the game, and they can make a coaching staff look better than what it is.
Shurmur has never worked with a quarterback near the level of Favre and Rodgers.
While he did work with Eagles quarterback Donovan McNabb from 1999-2008, the list of other quarterbacks he's worked with for the most part has been journeymen quarterbacks.
Despite not coaching a great quarterback he always maximized the quarterbacks he's had potential.
In 2010 when he was the Rams offensive coordinator, he helped Sam Bradford win offensive rookie of the year. In 2013 when he was the Eagles offensive coordinator he helped Nick Foles lead the league in quarterback rating (119.2) when he threw 27 touchdowns to just 2 interceptions, and this past season he helped Case Keenum to a career-best 98.3 passer rating.
Now Shurmur gets to work with the best quarterback he's ever worked with in Eli Manning.
If he can make Foles and Keenum look like All-Pros, imagine what he can do to a quarterback that's already Hall of Fame bound?
#NYGiants head coach Pat Shurmur gets results! pic.twitter.com/yaBEVUP4tq

— New York Giants (@Giants) January 22, 2018
3. Age
When McAdoo was named head coach he was just 38 years, and being that he was so close in age to some of his players some may have sseen him as a contemporary rather than an authoritative presence that commanded respect in the locker room or on sidelines.
We all know how dysfunctional the Giants were in 2017 and part of that is due McAdoo's had a laid-back attitude and the fact that he lost the locker room.
Shurmur is 52 and is far more of a disciplinary coach than was McAdoo. Being that his stricter and there's a bigger age gap, the players will view him differently than McAdoo. If things begin to go south for the Giants in 2018, Shurmur will right the ship and keep the locker room intact.
So have faith Giants fans, this is the beginning of a new era in Giants football that will wipe away the stain of the 2017 season.