The New York Rangers haven't been sellers at the trade deadline in quite some time. Due to uncontrollable circumstances, this year should be different. 
I
njuries can often force a team to go in a direction that they were not planning on. For the
New York Rangers
, this may be the case.
When you think about it, it really is amazing how much of a domino effect that one injury can have on a team. The injuries started to pile up when Chris Kreider was diagnosed with a blood clot and is out indefinitely. Next up was Kevin Hayes, who may play Sunday night, but has missed the last four games. Marc Staal and Michael Grabner have missed time while Kevin Shattenkirk is out indefinitely with a torn meniscus.
That equals five key players missing action due to injury and the team has had to turn to their depth players.
The problem comes when realizing it's practically impossible to replace the value that all five of those players bring to the ice. As a result of that, the Rangers haven't really recovered.
In the 10 games that Kreider has missed the Rangers have only scored 23 goals. That ranks 25th in the entire league during that span, not counting the teams game against the Kings late Sunday night. Clearly, they haven't been able to keep up with the opposition and they are hurting as a result of that.
So what exactly are the Rangers to do now with all of these injuries piling up? Do they go out and make additions via trade? Or do they finally admit that it is time to start looking forward to next season?
The answer shouldn't be a complicated one. It's time to look forward to next year.
Now the next question you should be asking yourself is why? This is the first time in three seasons that Henrik Lundqvist looks like the player he was when the Rangers made it to the Stanley Cup Finals. The response to that is simple, this team is not built to endure injuries to their top players.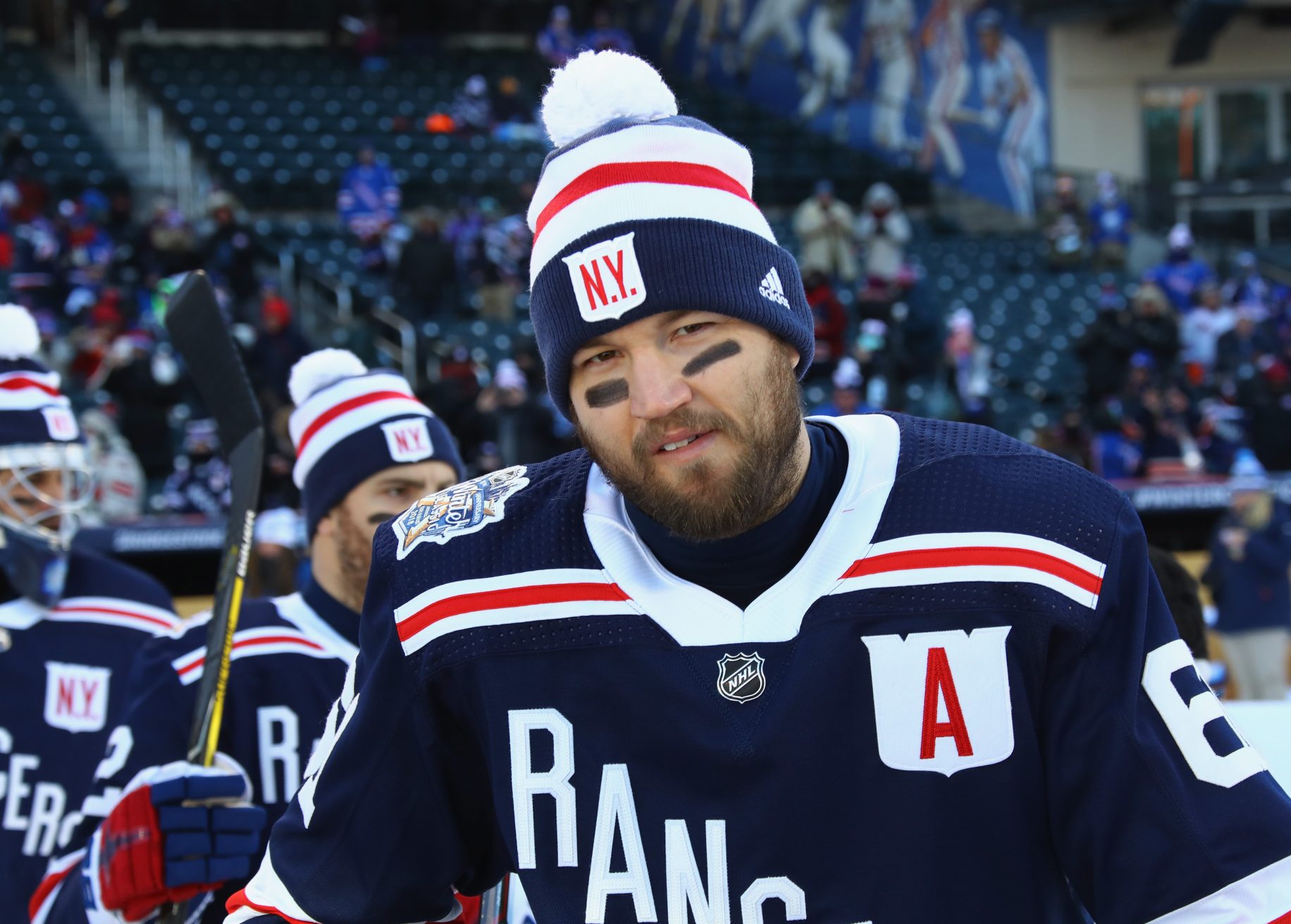 As it is the Rangers are a fringe playoff team. They have some assets that teams who are already in the playoff mix would consider adding to help get them over the hump.
The Rangers currently have five players that will be unrestricted free agents when the season comes to an end: Rick Nash, Nick Holden, Michael Grabner, Paul Carey and David Desharnais. These players could bring value to teams that are looking for more pieces to make a run come April.
In terms of a return, the player that would bring in the biggest return is Nash. His overall game is an extremely valuable asset to any team and if he can keep up this hot streak his $7.8 million cap hit is manageable.
The question is whether or not the Rangers would have to retain salary in a deal surrounding Nash.
It all depends on the team that general manager Jeff Gorton is doing business with. A trade involving Nash might get the Rangers a late first round pick or young players with upside. With him becoming a UFA anything more is just a dream.
Grabner and Holden are interesting cases considering they have been asked to play bigger roles with the Rangers then they would on a top-tier playoff team. The Rangers asking price can start out high but would have to drop if they decided to dump Grabner or Holden. Between the two, Grabner might bring the most back in return, but let's not kid ourselves. The Rangers aren't getting a top prospect for half a year of Michael Grabner or Nick Holden.
It would almost be foolish for the Rangers not to get something in return for any of their UFA's considering where they are at right now. By selling you get to see what the young core you have in tack now can do, along with giving some young players a chance to show what they can do gaining some valuable NHL experience.
If the Rangers are going to sell, you have to ask the question what about some of the players they have under contract long term? Those players would be Ryan McDonagh and Mats Zuccarello.
The Rangers already have a nice core developing with Hayes, Shattenkirk, Kreider, Mika Zibanejad, J.T. Miller, Brady Skjei, Pavel Buchnevich, Jimmy Vesey, and Jesper Fast. Why not explore a potential deal for McDonagh and/or Zuccarello.
Trading Zuccarello or McDonagh is what would bring the Blueshirt's a massive return. McDonagh is still considered one of the best defensemen around the league. While Zuccarello continues to lead the team in points and has the respect from teams across the league, it would be foolish of the Rangers not listen and only if they are blown away make a trade involving McDonagh and/or Zuccarello.
The Rangers never thought they would be in a position like this. The fact of the matter is that they remain a playoff team by one point prior to their game against the Kings. With the team suffering from the number of injuries they have.
They have no choice but to be sellers come this year's trade deadline.