The new year always brings hope to fans, but this year the New York Rangers goal should be figuring out if it is time to move in a new direction. 
F
or the last six New Year's, the
New York Rangers
 have had one goal in mind: win the Stanley Cup. And for over the last six years, that specific goal has yet to be met.
If they fail in to do so in 2018, that goal needs to be reassessed.
Rebuilding is not a word the Rangers want to use with Henrik Lundqvist under contract for the next three seasons. And it doesn't look they are considering a full-on rebuild. Instead, the Blueshirts have been doing a rebuild on the fly. But none of this matters because the truth is time is running out.
Aging veterans like Lundqvist, Marc Staal, Rick Nash and Mats Zuccarello continue to be a major factor in what the Rangers are trying to do. Although all three have answered the bell for the Rangers in the past, they have yet to do one thing, win it all. Staal is having a decent season but is no longer the type of player he once was. Nash continues to struggle scoring goals and Zuccarello continues to be the only constant in the Rangers lineup.
This year, general manager Jeff Gorton needs to address whether or not these veterans can bring this franchise somewhere they haven't been since 1994. He already started that process with the buyout of Dan Girardi and the trade of Derek Stepan this past summer.
But he has much more work to do.
Should this team continue to play at the current pace they are on, does Gorton feel they are one piece away and make a trade at the deadline like the Rangers seem to do every season. If not do they consider to sell players like Nash and Michael Grabner who will become unrestricted free agents this summer.
This is something that will be incredibly hard to do for any team in the eastern conference, let alone the Metropolitan Division.  Three points are what separates the Rangers from being a team on the outside of the playoff picture which is why it seems like the team will make the same mistake it has made for years.
The flaws that Rangers have had are being hidden thanks to the outstanding play of Henrik Lundqvist, who appears to have found his game on a consistent level. But the question remains, "Is this the year the Rangers will admit that he is the sole reason they are in playoff contention?"
They've been saying that isn't the case the last four years.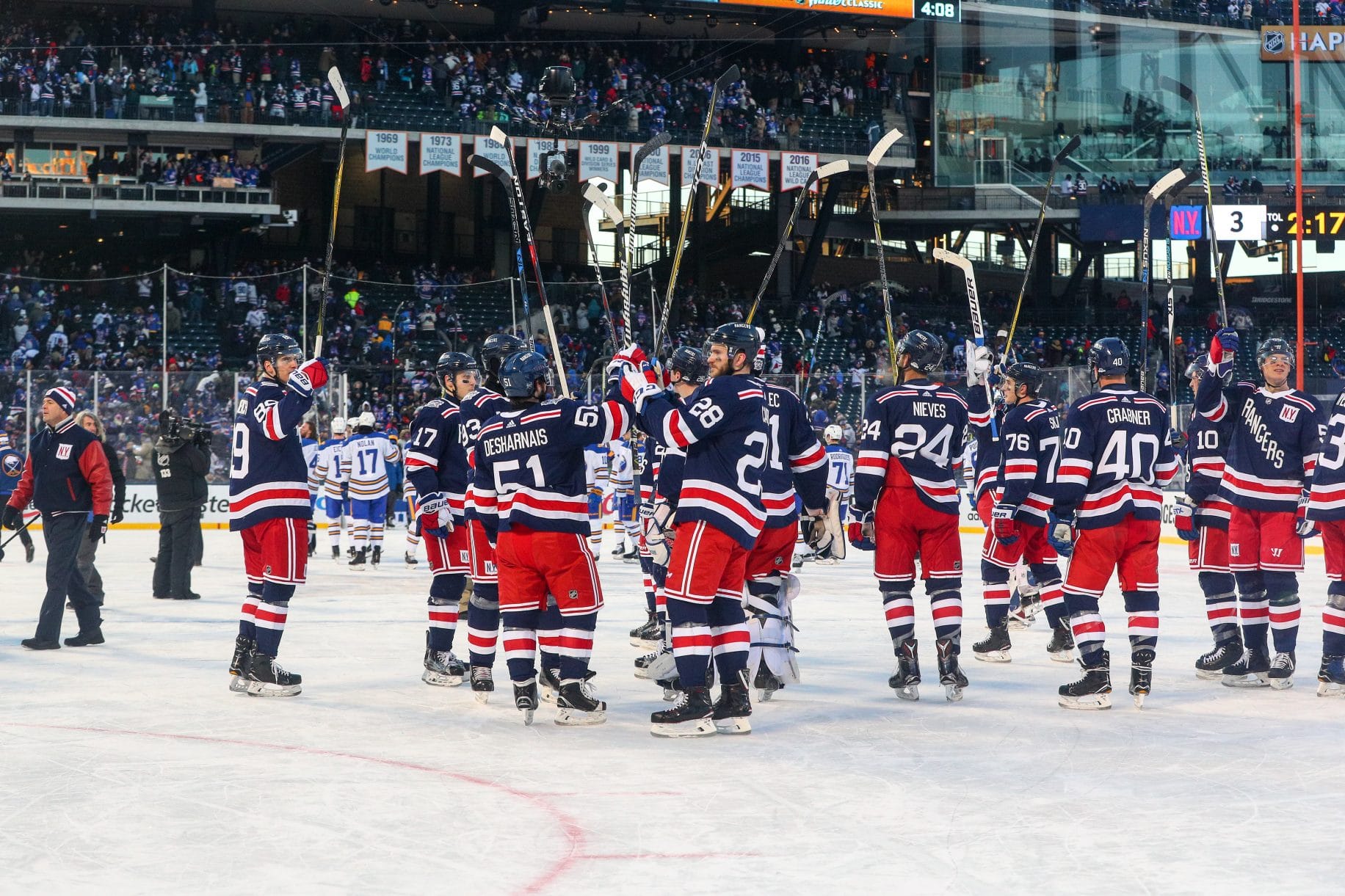 If that answer to that question is yes, then their future is in jeopardy. A future that has some young talent in  Brady Skjei, Pavel Buchnevich and Mika Zibanejad in the fold. But they aren't the solution to winning a championship, not yet at least.
Zibanejad is just starting to emerge as a number one center after being in the league for seven seasons. Skjei is in just his second full season in the NHL and is continuing to grow as a two-way defender. For Buchnevich, the skill is there. It's just a matter of showing it on a consistent basis while playing the proper amount of defense so he isn't a liability.
For a while, this used to be a team of savvy veterans with the perfect mix of young players. That way used to work, just look at the 2011-12 Rangers. But now they are turning to a team of young players with more than a few aging veterans who are taking up plenty of cap space. This is preventing them from bettering themselves, preventing them from not having to have this conversation.
It's time that the Rangers decide whether or not to continue going for it or to start fresh. This is something that fans have been asking for three years now and it needs to be what 2018 is all about.