Now this, the 17th consecutive season of football hell for the New York Jets fan, there's only one way to endure the pain of Tom Brady and Bill Belichick: abide by the official handbook in dealing with New England Patriots success. 
S
tarting around 2 p.m. ET on Championship Sunday and lasting up until around 3:30, the ecstasy could be sensed from miles away. Neighboring Philadelphia could feel football vibes from the east.
Fans of the New York Jets (and big-brothers Giants for that matter) were absolutely giddy.
Tom Coughlin had gone down to Jacksonville—often thought of as the NFL's wasteland—and turned the Jaguars into AFC champions. Up 20-10 on the feared five-time champion New England Patriots, it was actually looking as if Jalen Ramsey's guarantee would amazingly come to fruition.
The moment was paradise. Forget the Jets actually winning a division (let alone a game). Making sure those rotten Pats don't invade yet another one of our Super Bowls is a thought of the highest fandom order.
Finally, the two weeks leading up to the big game could be enjoyed, rather than tolerated.
Nope.
As Blake Bortles' long corner try was swatted away by prized free agent pickup Stephon Gilmore, we knew that Tom Brady and Bill Belichick had done it again. And once the Pats executed a 3rd-and-long on the freaking ground when the entire world knew a run was coming, another channel on that remote control was chosen. It could have been Lifetime for all we cared. The thought of witnessing Belichick's awkward celebratory-style is enough to make your entire body turn sick.
So, now we're here, frustrated and angry. We're all holding hands while yelling at each other feeling pure football misery. What do we do?
The only thing fans can do is abide by the New York Jets fans' handbook in dealing with Patriots success.
1. The Jets Started the Revolution
You're welcome, you undeniably annoying Bostonians.
The date was Sept. 23, 2001. The second year for Belichick in New England after he had spurned the Jets head coaching gig turned into a magical one thanks to one particular guy.
Thanks to 4-3 outside linebacker Mo Lewis, Drew Bledsoe suffered one of the worst injuries a quarterback could go through. Not to mention the hit was sheer football violence at its finest.
Bledsoe had suffered a hemothorax, and his abdomen was filling with blood. The Pats franchise QB could have literally died. Either way, Brady was born.
This terribly-awkward and unathletic QB body entering the 2000 NFL Draft was an afterthought for every NFL franchise, including Belichick's Patriots. No, Robert Kraft and his genius henchmen didn't know what they had in Tom. If they did, he would have been a first-rounder via New England. You don't chance top-five quarterbacks in the history of the game if you know what the kid is.
Brady unassumingly entered the game, the Pats went on to win the Super Bowl that season, and the rest is history.
But the Jets that allowed Brady and Belichick to get started, eventually beating the Jags for the 2017 AFC crown on Sunday.
2. Don't Worry, Another 'Gate' Will Come
Listen, it's always this organization and for fans of the New York Jets (along with much of the league), comfort is taken when realizing another "gate" will eventually come our way.
First, it was Spygate. Instead of simply leaving the camera crew in typical all-22 or upper-sideline view, Belichick had his boys invade the sideline in order to tape the other team's defensive signals.
Why? Well, if you could tape and then study the opponent's signals, communication from offensive coordinator to Brady's headset can provide one serious upper-hand.
The tapes were destroyed pretty quickly and controversy remains today.
Remember, defensive-player headsets were introduced in 2008. What's so interesting about that? Well, Spygate happened in 2007. Coincidence? Come on, now. The NFL was forced to adjust and in 2008 allowed two defensive players the ability to put headsets in their helmets with only one live on-field at one time.
Deflategate, as silly as it was, came as the second "gate." It was far less serious than Spygate yet brought another Pats cheating scandal to the table while enraging Roger Goddell since he knew exactly what he did to cover up that first "gate" scandal. (Factually correct truth? No. Remember, this is a handbook.)
Tom Brady's career record at home is 126-21. How is that possible? I mean, greatness is one thing. That record is just outlandish.
In this handbook, understand that it's possible due to the two previous "gates" and the next one right around the corner eager to explain such domination in the most paritry-driven era of football.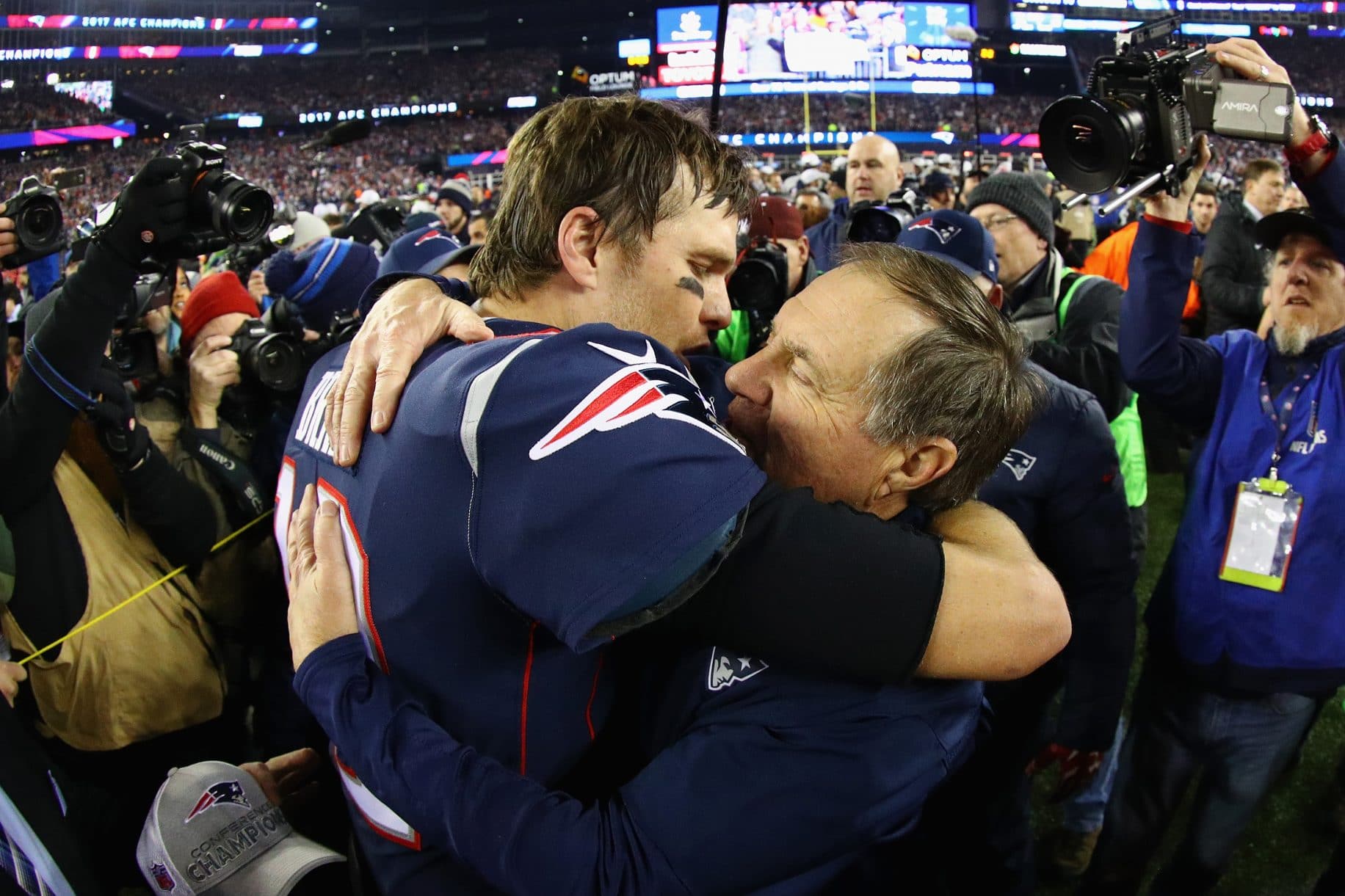 3. Respect the Greatness, but Hate the Individual
"Gate" or no gate, the greatness is still there. Tom Brady is one of the three or five greatest quarterbacks of all-time while Bill Belichick is one of the greatest head coaches in the history of the league.
Respect the play and coaching of each, but understand it's OK to hate the individual.
If nobody hated anybody, a script would exist in which we'd predetermine how championships shake out. Don't bow while giving these guys whatever they want. They put on pants the same way you do.
Hate him, yes, but respect them as well.
4. The Other Team Still Has a Shot
This year, it's the Philadelphia Eagles. After their impressive blowout victory over the Minnesota Vikings, Philly, yes, Philly, now represents the hopes and dreams for Jets fans.
Rule No. 3 for the handbook reminds us that yes, despite the overwhelming "greatness" and G.O.A.T. talk for two straight weeks, there is another team playing in the game.
Watch the pregame stuff relating to Nick Foles and the starving Philly fans, but turn the TV off when it slides New England's way.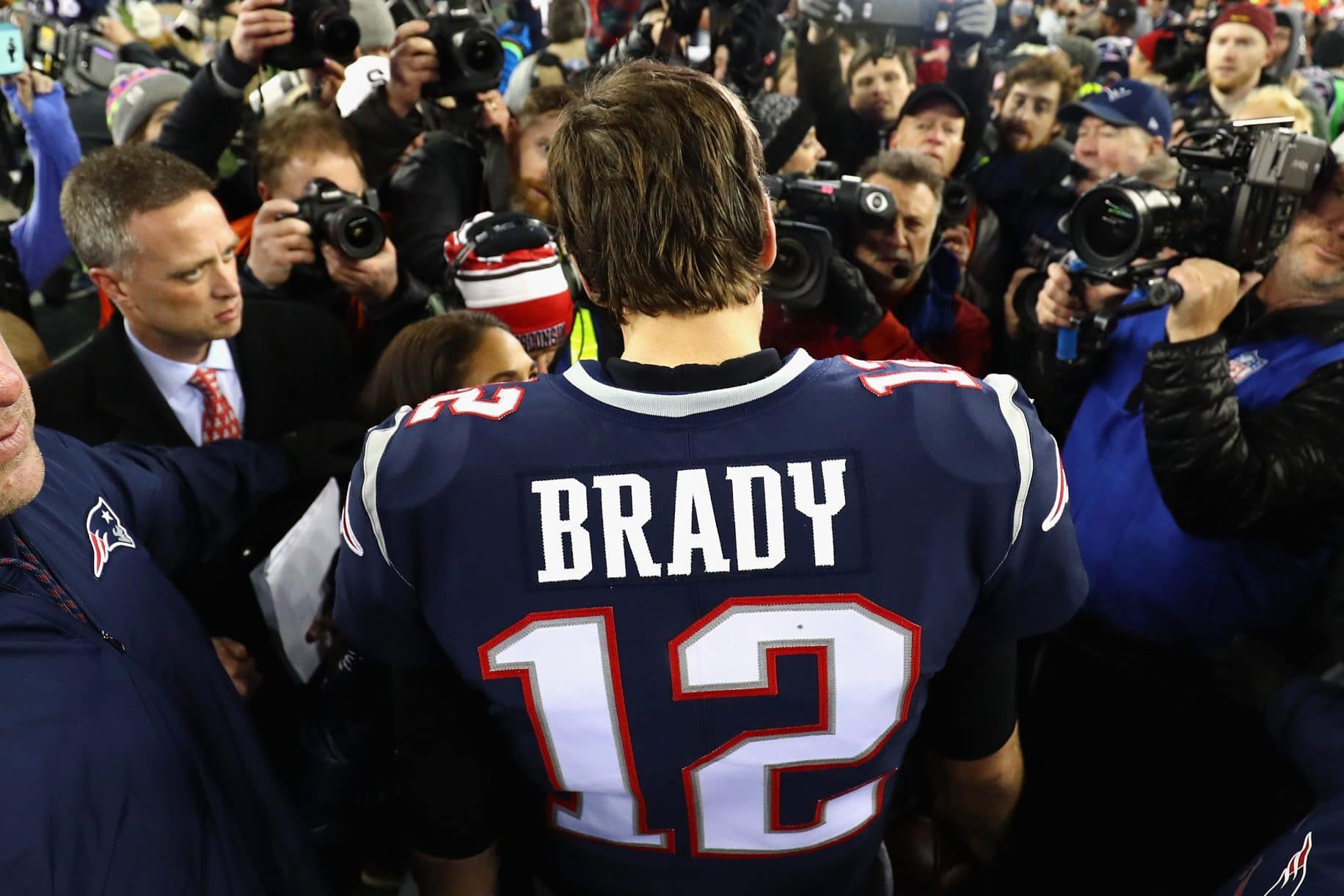 5. Eventually, It Will End … We Think
For nearly two decades, football has been ruined for Jets fans. Literally.
For the diehards out there, not only have they had to endure two unbearably tough AFC Championship Game defeats (2009, 2010), they've had to deal with eight Super Bowls with the Brady-Belichick Pats involved.
It's even compounded by the fact that all five championships have been close games and the only two times they've lost have come at the hands of the big brothers, the New York Giants. But eventually, keep it close to your heart that eventually, it will end.
For now, though, don't plan on it ending anytime soon.
Ernie Adams is still maniacally evil and Tom Brady will do anything to win—earning just $1 million annually from the Pats to circumvent the salary cap comes to mind. And, of course, if Bill Belichick remained with the Jets after the Big Tuna left the building, he would have suffered through another Browns-esque coaching stint.
So yeah, it's rough. It'll be Brady, Belichick and the Pats against a Philly team the big brothers despise. For now, just know there's nothing you can do other than abide by this official handbook until it finally, finally comes to a thrilling conclusion that we call the "post-Brady-Belichick NFL era."