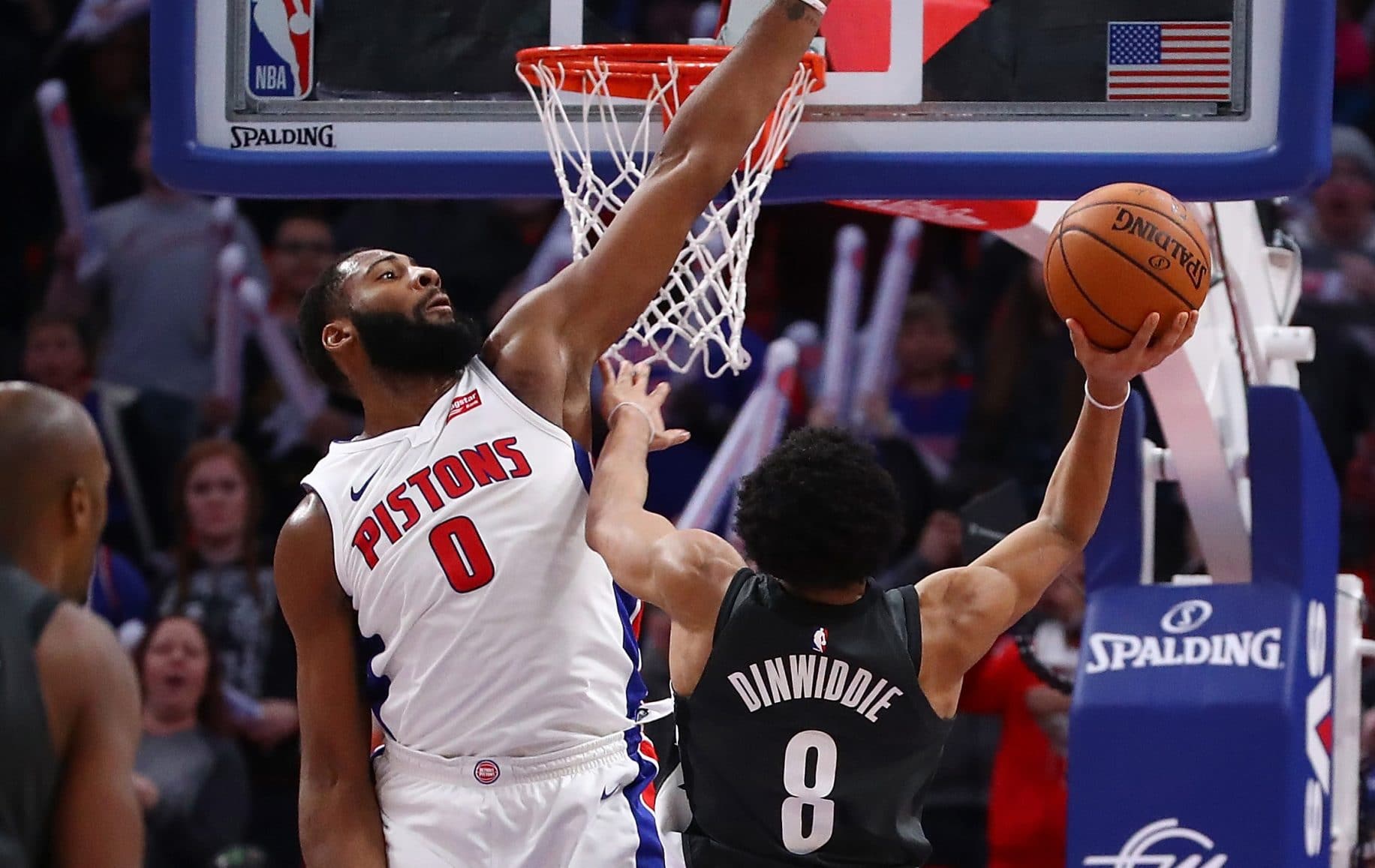 Brooklyn Nets point guard Spencer Dinwiddie converts a ridiculous buzzer-beater to help his team edge the Detroit Pistons by the final of 101-100.
Folks, what a shot.
With his team needing a bucket with just over four seconds reminding in regulation, Brooklyn Nets point guard Spencer Dinwiddie told everybody to climb on his back.
How in the world did Spencer Dinwiddie get this shot off? At the buzzer, #Nets beat Pistons in Detroit, 101-100. pic.twitter.com/7DTzEeRHCg

— Elite Sports NY (@EliteSportsNY) January 21, 2018
With 4.7 seconds left in the fourth quarter and the Nets down one, Joe Harris had the responsibility of in-bounding the basketball. Dinwiddie, who has poured in 20 points up that moment, caught the ball off a screen and looked to win the game.
He drove right and was met by Pistons big man Andre Drummond in the lane yet that had no effect on his determination. Dinwiddie put it in with just 0.9 seconds to go as the Nets held off the Pistons for the thrilling 101-100 victory on the road.
How in the world did he not only put this one in the basket, but get this shot off without it being blocked? Incredible.
With those final two points, the Nets point guard led the way with 22 in total on 9-of-13 from the floor including five assists and four rebounds. Rondae Hollis-Jefferson poured in 21 points while adding eight rebounds and seven assists.
Erased by @ZellerTyler! ❌ pic.twitter.com/oWhgeGF5tE

— Brooklyn Nets (@BrooklynNets) January 21, 2018
Tobias Harris led the way for the Pistons with 20 points. Drummond could only muster seven but ripped down a game-high 13 boards.
Brooklyn jumped all over Detroit early, taking a 30-20 lead after one quarter of play. Despite the Pistons hanging tough and outscoring the Nets by eight in that final frame, Mr. Dinwiddie made sure he rescued his squad with that ridiculous buzzer-beater.
.@Dloading from downtown ❄️ pic.twitter.com/wXYumJcZhv

— Brooklyn Nets (@BrooklynNets) January 21, 2018
The Nets improve to 17-29 on the season and will next turn their attention to Carmelo Anthony and the Oklahoma City Thunder for another road game as the team moves further west on Tuesday night. This date will come just three days prior to invading Milwaukee and taking on former friend Jason Kidd and his Bucks.