Former Columbia Basketball Star Alton Byrd is named to the 2018 Class of Legends of Ivy League Basketball.
G
rowing up in San Francisco, Alton Byrd fell in love with basketball and he was pretty good at it too. Midway through his senior season at Archbishop Riordan High School in 1976, it became apparent that he was going to play college basketball somewhere. If given the choice, his destination would be to play for a school that satisfied one of his mother's wishes.
Byrd grew up without a father and was raised by his mother Clarine Ravare and his sister Velma Joseph.
Byrd's mom passed away in December 2008, but her words to him when he was in high school still resonate.
"All I remember in the back of my mind was my mother saying what happens if you can't play anymore?" said Byrd. "So, when I had my choice of schools, I always said if I get a chance, I'm going to an Ivy League school because if nothing else I'll be prepared for life if I can't play anymore."
Byrd was more than willing to play for a school that would prepare him for the real world, but his mom had very little chance of Alton agreeing to her other wish of staying close to home.
The 5-foot-9 point guard lived just a block away from the University of San Francisco, a school that has produced NBA players like Bill Cartwright, K.C. Jones, Bill Russell and Phil Smith. That wasn't enough to convince Byrd to stay in his hometown because he needed some space.
He wanted to be on his own.
"My mom was like why don't you go to USF and I was like listen it's too close," recalled Byrd. "It's time for me to leave here."
Byrd's mom would offer up a second suggestion. Since he was smart enough to get into an Ivy League School, why not go to Stanford? But Palo Alto, California is only about 33 miles or an hour drive from San Francisco.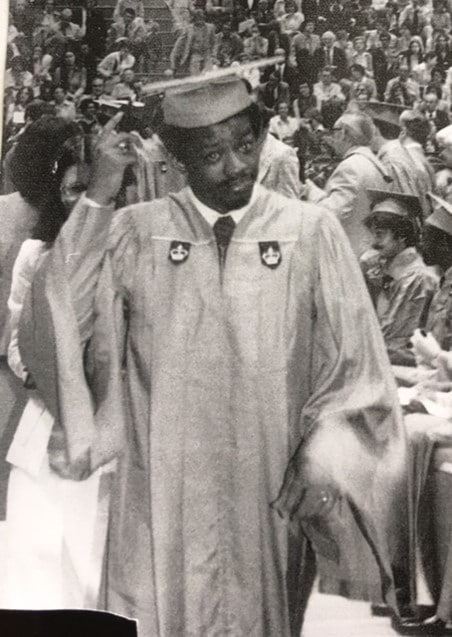 "That's too close," said Byrd, who would accept an offer to play for Columbia University in New York City. "And it all is because (his mom) said to me, what happens if you can no longer play? She said but there are good schools near by. Yeah, but that's too close."
His mom didn't take the news well back then but she is certainly smiling down on him today because he made the right decision and he's going to be receiving a very prestigious honor that dots the I's and crosses the T's on a hall of fame basketball career.
"She was miserable for three months," recalled Byrd, who would go on to a stellar career at Columbia that has earned him a place in the 2018 Class of Legends of Ivy League Basketball.
Byrd and the other former Ivy League stars that make up the 16 member class of 2018 will be honored at the 2018 Ivy League Men's and Women's Basketball Tournaments on Saturday Mar. 10 at the Palestra in Philadelphia. Byrd holds Columbia records with 526 career assists and 210 assists in a single season. He was a three time All-Ivy League selection and received his Bachelor's Degree in 1979.
Not bad for a small kid from the Bay Area who was told he was too small, not smart enough, wouldn't have a long career as a player, and would have a hard time living in New York City because he was black.
"It's certainly unique for a kid that came from really kind of humble beginnings," said Byrd. "So, as you go through your life you understand these things and so this honor is kind of a culmination of everything that my mom taught me about being prepared. It's the culmination of a whole host of emotions, a whole host of challenges I had to face, and I had the good fortune of playing with some great teammates. I was very lucky."
Byrd was drawn to Columbia because it was in New York City, considered by many to be the mecca of basketball. Byrd was recruited to the Lions by Tom Penders who was Columbia's head coach from 1974 to 1978. A point guard himself at the University of Connecticut, Penders sold Byrd on playing for Columbia when he read off a list of alums that went there and other people that were involved in the program.
Penders also grabbed Byrd's attention with a promise that his goal was for the Lions to play at Madison Square Garden.
"You always dream of playing in Madison Square Garden because in reality that is the greatest place to play basketball on the planet," said Byrd who is currently the Vice-President of Business Operations for the G-League's Long Island Nets. "He honored his promise. Columbia just resonated for me. This is the best place in the world to play basketball.
Byrd played three seasons for Penders who left in 1978 to coach at Fordham. Albert "Buddy" Mahar took over as head coach at Columbia and guided Byrd through his senior season. To this day, he stays in touch with both of his collegiate coaches because they had a huge impact on who he is today.
"Both of them changed my life," said Byrd who's senior season was highlighted by a signature victory over Penn in his final home game.
That would be the last time that Penn would lose that season until the Final Four when they lost to Michigan State. Think about it. The last two point guards to beat Penn in 1979 were Alton Byrd and Magic Johnson.
"That was really cool," said Byrd "When I played, it was kind of the golden era for Ivy League basketball. Penn was really good. They made the Final Four … Princeton two years later made the Elite Eight. It was a period of time when Ivy League basketball was super good."
As his senior season was winding down, Byrd received a job offer in London that also included a chance to play basketball for Crystal Palace. Byrd was drafted by the Boston Celtics in the 10th round, but he was injured in training camp which temporarily put a halt to his playing career.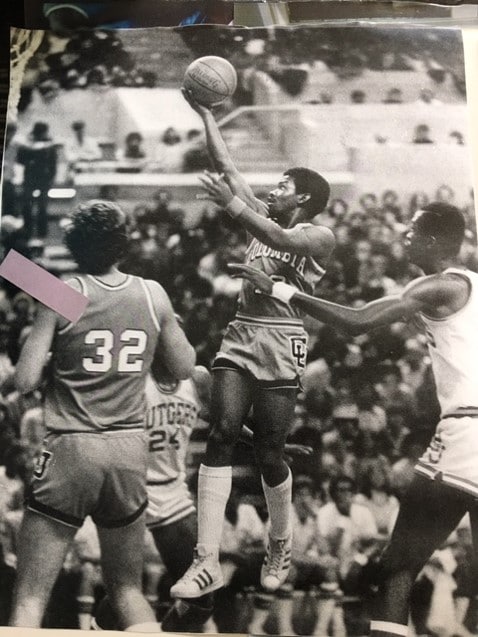 But despite that setback, he was an Ivy League graduate with a Plan B.
"I was disappointed but I knew I was going to London for a completely different experience," said Byrd. I think you always look forward. It's really had to look backwards and say man I wish I had. That's what Columbia prepared me for. Always looking forward. I was really lucky that I had something else in my life and I wasn't hanging on basketball to determine the direction that my life was going to go."
Byrd led Crystal Palace to a 50-5 record in his rookie season, the start of a European career that included five Scottish League championships. Byrd would become a British citizen in 1984 and when his playing career ended in 1997, he used that all-important Ivy League education at Columbia to make the transition from wearing a uniform to wearing a shirt and tie.
In 1997, Byrd accepted an offer from NFL Europe President and former NFL quarterback Oliver Luck to become the General Manager of the London Monarchs.
"Oliver spend three months trying to get me to leave basketball to come to football because of the presence and the opportunity," said Byrd, who has a son Miles and a daughter Alana who both currently live in the United Kingdom. "Sports is sports. The economics of sports are the same. You don't realize how big the NFL is until you work for the NFL. I got the experience of running a team. I got a chance to see football in a unique market."
Byrd worked for the Monarchs for two seasons before he returned to the United States to become a Vice-President for the Sacramento Kings. After founding a management consulting company called Clear Focus Communications, Byrd joined the WNBA's Atlanta Dream as Chief Revenue Officer in 2013. Now, he's back in the New York area where he helped launch the Long Island Nets in 2016.
After one season playing in the Barclays Center, home of the parent Brooklyn Nets, Byrd is guiding the G-League franchise through it's first season at it's permanent home NYCB Live, Home of the Nassau Veterans Memorial Coliseum. Byrd has met every challenge in life head on and now he and his team are trying to build a fan base for this new franchise on Long Island.
"I'm very grateful for the people that I work with and the fact that we're part of an organization that is very creative around how to build fan bases," said Byrd during our recent conversation at his office in the Nassau Coliseum. "I've been appreciative of how community groups have connected with us."
Byrd has been working tirelessly to try and carve out a niche for the Nets in a crowded sports market.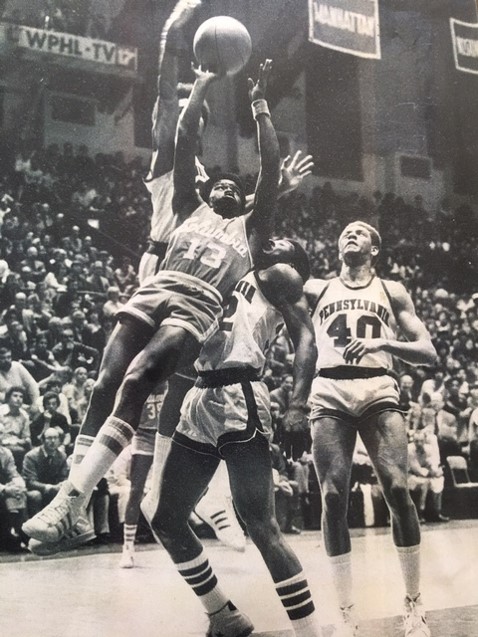 He's also made a conscious effort to connect the Long Island Nets to the history of the original New York Nets who called the Coliseum home when they played in the ABA and NBA. In fact, there is a large framed photo of Julius "Dr. J" Erving playing for the Nets hanging above his desk. Byrd was able to have Erving attend the team's home opener this season for a ceremony at halftime to retire Dr. J's number 32 jersey to the rafters next to the New York Nets' ABA championship banners.
When he's not meeting with his staff, handling other team business, going to speaking engagements, or enjoying the Nets' home games, Byrd spends time with his family including his wife Francine who will no doubt come up when he delivers his induction speech on Mar. 10. There are others that Byrd will be sure to mention, but the most emotional part of the speech will certainly center around the people that played a huge role in how he has lived his life.
"My induction speech is one of gratitude to the school, to coach Penders, to coach Mahar and mostly to my mom," said Byrd. "So I will certainly be in debt to her and my sister. It will be a lot of gratitude and it will be a happy day. These awards come … you never know that they're coming. So when the school called me and said we want you to be honored for your contributions I said thanks I appreciate that."
In order to have a hall of fame career, you have to have elite skills, quality teammates and great coaching. Along those lines, in order to have a hall of fame life, you have to have been brought up and raised the right way with loving and supporting family that can steer you in the right direction.
Now while his mom didn't want him to go in an eastern direction to go to school and play basketball, Alton does check all of those boxes I mentioned before because he received all of that love and support from so many important people in his life, set out on his own path to success, and made everyone around him very proud.
Congrats, Alton. The Legends of Ivy League Basketball is getting a very special new member.