The New York Mets made waves Wednesday night, but there are still a ton of holes to fill and questions to answer before the 2018 season begins.
Pitchers and catchers report to spring training in just over a month, while the regular season is less than three months away. The New York Mets have been extremely quiet this offseason, which is a problem as they have a ton of holes to fill. Oh, Mets fans, we may be in for another miserable season. Here are some questions that we should be asking the organization as we wait for Spring Training to begin.
Who's going to man the hot corner?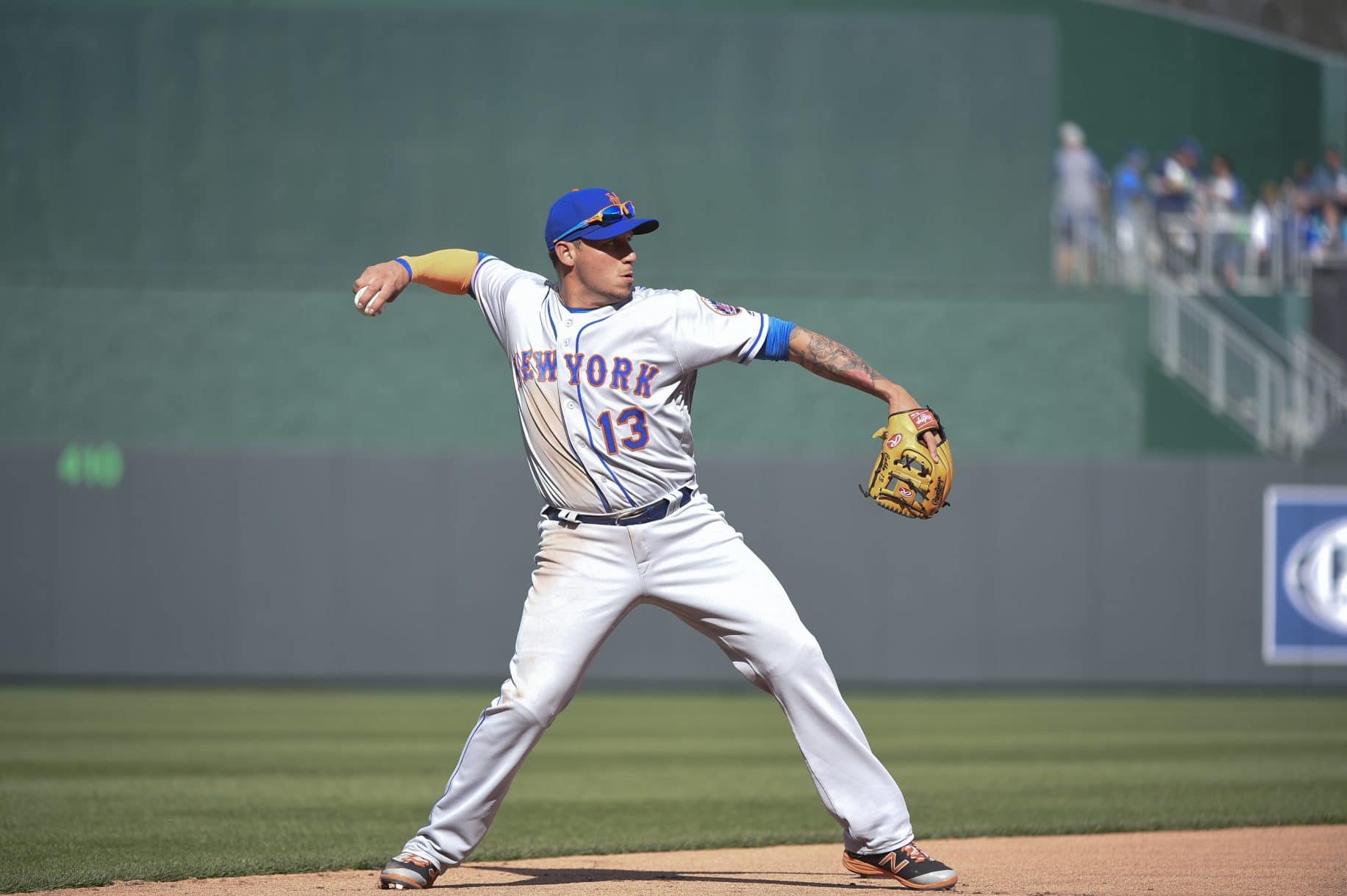 Are the Mets actually going to shock everyone and sign a big-name free agent, like Mike Moustakas or Todd Frazier? It's more than likely that the Mets aren't going to make that a reality.
Instead, Mets fans will be stuck watching Asdrubal Cabrera at third base when the season begins. Realistically, Cabrera isn't a terrible option, but the Mets would then have an opening at second base.
What about second base?
So, how do the Mets plan on filling their hole at second base? Gavin Cecchini and Wilmer Flores are options, but thinking about that possibility makes me cringe. Cecchini hit a miserable .208 in just 77 big-league at-bats last season. The organization hyped up Cecchini for the longest time and he has yet to impress.
On the other hand, Flores did have a solid season at the plate last year as he managed to hit .271 with 18 HR and 52 RBI. However, he only played 12 games at second base, partly because he just doesn't have the range to play the position. If the Mets decide to put him at third and Cabrera at second, the same problem will occur. The defense will be a huge liability with either Flores or Cabrera at second base.
Are we counting on the rotation to stay healthy?
Three years ago, a rotation of Noah Syndergaard, Jacob deGrom, Matt Harvey, Zack Wheeler, and Steven Matz seemed like a dream come true. Fast forward to 2018 and we pray that two of them, much less all of them, can stay healthy for a full season.
The 2017 season was a complete failure because of the rotation woes. deGrom was the only starting pitcher that the Mets were able to rely on for the full season and the only one to start at least 30 games. Only one other starting pitcher started more than 20 games, Robert Gsellman, and that was out of necessity—not because he was any good.
New York has yet to sign a veteran starting pitcher to help this young, injury-ridden staff out. The ideal situation would be for the Mets to sign a player like Bartolo Colon, Jaime Garcia, or R.A. Dickey to eat up a ton of innings. It seems like it is boom or bust once again when it comes to the starting rotation in 2018.
Which "Yo" will we see?
In 2016, Yoenis Cespedes was named to the All-Star team, won a Silver Slugger, received MVP votes, and played in over 130 games. Jump ahead to 2017 and it seemed like a different man was out there.
Cespedes only played in 81 games for New York in 2017 due to multiple "injuries." It seemed as if "Yo" didn't want to be out there because the team wasn't contending. When he was out there his play seemed extremely lackadaisical, especially on the defensive side. He had a career-worst .960 fielding percentage to go along with only two defensive runs saved. In 2016, he had a .981 fielding percentage (third-highest of his career), though he finished with minus-three DRS. In 2015, Cespedes won a Gold Glove with a .980 fielding percentage and saved 11 runs. The Mets won't succeed if they receive a 2017 performance from Yoenis Cespedes.
Who will play CF with Conforto sidelined?
Michael Conforto was by far the best player for the Mets in 2017. He proved to everyone why the organization was so high on him when they drafted him in 2014. However, Conforto injured his shoulder on a vicious swing late in the season.
It is highly unlikely that Conforto will be ready for Opening Day, but how long will he be out? No one seems to know. Yoenis Cespedes will man LF all year long, while newly signed Jay Bruce will be in RF. Conforto will play center field when he returns, but they will likely rely on Brandon Nimmo and Juan Lagares while he is out. Hopefully, Conforto does not miss more than a couple of weeks. If he misses more than that the Mets may be in trouble. Nimmo does not appear to be ready to be an everyday player and Mets fans have seen enough of Lagares to know he is nothing more than a fourth outfielder.