It's no secret that the New York Mets need a third baseman in 2018. Would you rather Mike Moustakas or Todd Frazier manning the hot corner on Opening Day?
It's no secret that the New York Mets have a fairly significant problem at third base. The implosion of David Wright's career has cost us a once MVP-caliber building block at the hot corner. The alternative options don't exactly inspire confidence as well.
Asdrubal Cabrera and Wilmer Flores are the primary candidates to fill that hole in the infield with the way the roster currently stands, but we could see a myriad of questionable players fill in there over the course of the season. From Matt Reynolds to Gavin Cecchini to Phillip Evans, the Amazins' may have a revolving door of third basemen in 2018.
The offseason has been quiet and the Mets still lack a defining transaction to set the tone for the upcoming season. Maybe they'll hold steady while they save for the talent-packed free agent class of next offseason. But if the Mets choose to address their third base dilemma before spring training starts, there are two more than acceptable options that are still searching for new teams in the form of Mike Moustakas and Todd Frazier.
Both players come with pros and cons but are definitely an upgrade over what is currently on the roster. So let's take a moment to play one of my favorite games, "Would you rather." The ask is simple: would you rather Mike Moustakas or Todd Frazier starting at third base when the Mets open the season at the end of March?
Welcome to Moose Country
As Jon Paul Morosi of MLB.com reported, the Mets have interest in potentially signing Moustakas or Fraizer, if the price drops on either. Let's start out with Moose.
After being drafted second overall by the Kansas City Royals back in 2007, Mike Moustakas cracked the major leagues in 2011. His first taste of big league action was encouraging, but not mind-blowing in any capacity. The next three seasons, he would go on to post relatively abysmal numbers and was considered a bust given his high draft selection.
We saw that all change in 2015 as Moustakas became an All-Star and helped lead the Royals to their first World Series title in 30 years. He also received down-ballot MVP votes. With a slash line of .284/.348/.470, 22 home runs, and 82 RBI, Moustakas began to resemble the kind of player Kansas City expected when they drafted him second overall. The combination of his offensive outbreak and defensive prowess was good enough for a WAR of 4.4 that year.
Moose played only 27 games in 2016 and was ruled out for the season after sustaining a torn ACL on a collision with Alex Gordon while trying to catch a popup in foul territory. Moustakas didn't miss a beat when he returned in 2017, blasting 38 home runs and driving in 85 runs, both single-season career highs. A dip in his batting average and on-base percentage wasn't enough to deny Moustakas from making the All-Star team, his second career selection. After 836 games in Kansas City, Moustakas became a free agent after failing to work out an extension with the Royals.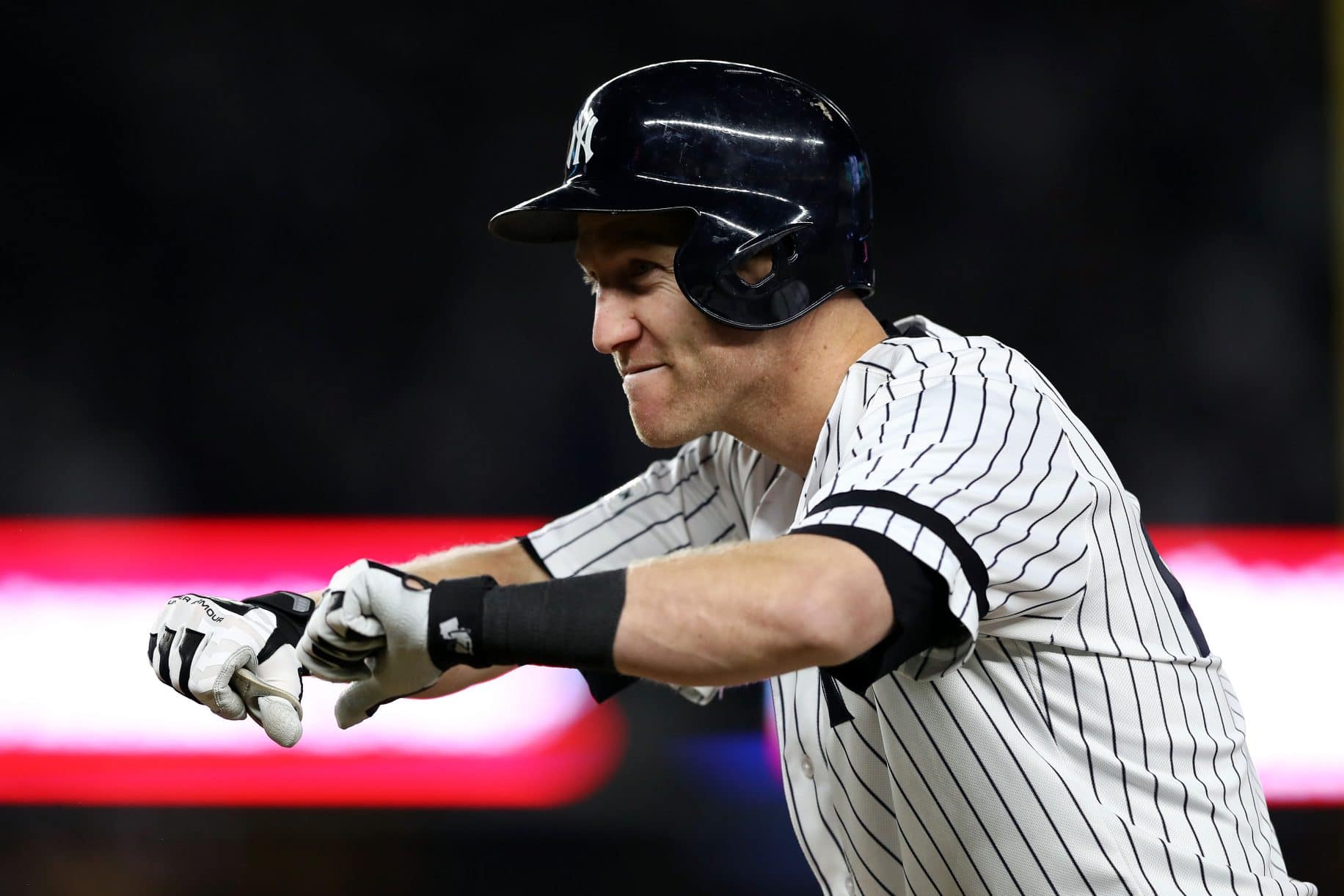 Return of the Toddfather
Todd Frazier has been on our radar for a long time after he led the Toms River, New Jersey team to the Little League World Series. When it came time to go to college, Frazier stayed home and played for Rutgers. In 2007, the Cincinnati Reds selected the Toddfather 34th overall in the MLB Draft.
Frazier would go on to have a solid career with the Reds. During his five seasons in Cincinnati, he blasted 108 home runs, drove in 324 RBIs, and slashed a line of .257/.321/.463. As a Red, he earned two All-Star appearances and finished third in the voting for Rookie of the Year in 2012.
In order to get a jump on their rebuild, Cincinnati shipped Frazier off to the Chicago White Sox for a haul prospects following the 2015 season. Chicago then up and did the same at the trade deadline this past July, sending the Toddfather to the New York Yankees.
The 66 games he played in the Bronx saw Frazier post an abhorrent batting average of .222 but at the same time the highest on-base percentage of his career at .365. As a rental player, Frazier's contract expired when the Yankees were eliminated in Game 7 of the ALCS and it's still anyone's guess on where he ends up in free agency.
Price Tags
Between Moose and the Toddfather, Frazier is the more economically sound player. Given that Moustakas is 29 years old and in the middle of his prime, he is most likely set to earn more money this offseason.
Frazier, on the other hand, will turn 32 before the season begins. MLB Trade Rumors released projections back in November that had Moustakas landing a five-year, $85 million contract and Frazier signing a three-year, $33 million deal.
Based on how slow the market is moving, it is fair to say that neither player will probably end up signing for their asking price, but Frazier seems like a no-brainer when you consider how stingy the Mets are with their payroll.
Defensive Prowess
Both Moustakas and Frazier are known for being above-average defenders, but Moustakas did see a decline in 2017. Many attribute this to Moose shaking off the rust from his ACL injury, but it's hard to say for certain.
The 2017 season featured another year of strong defense for Frazier, who ranked second in the major leagues with an Ultimate Zone Rating (UZR) of 6.7 and fourth in Defensive Runs Saved (DRS) with 10. Moustakas found himself at 15th and 16th, respectively, on those lists in 2017.
Even if Moose's defensive regression was due to recovering from his ACL injury, Frazier still has a better defensive resume. Over the next few seasons, I would bet on Frazier remaining as the better defender barring a significant regression.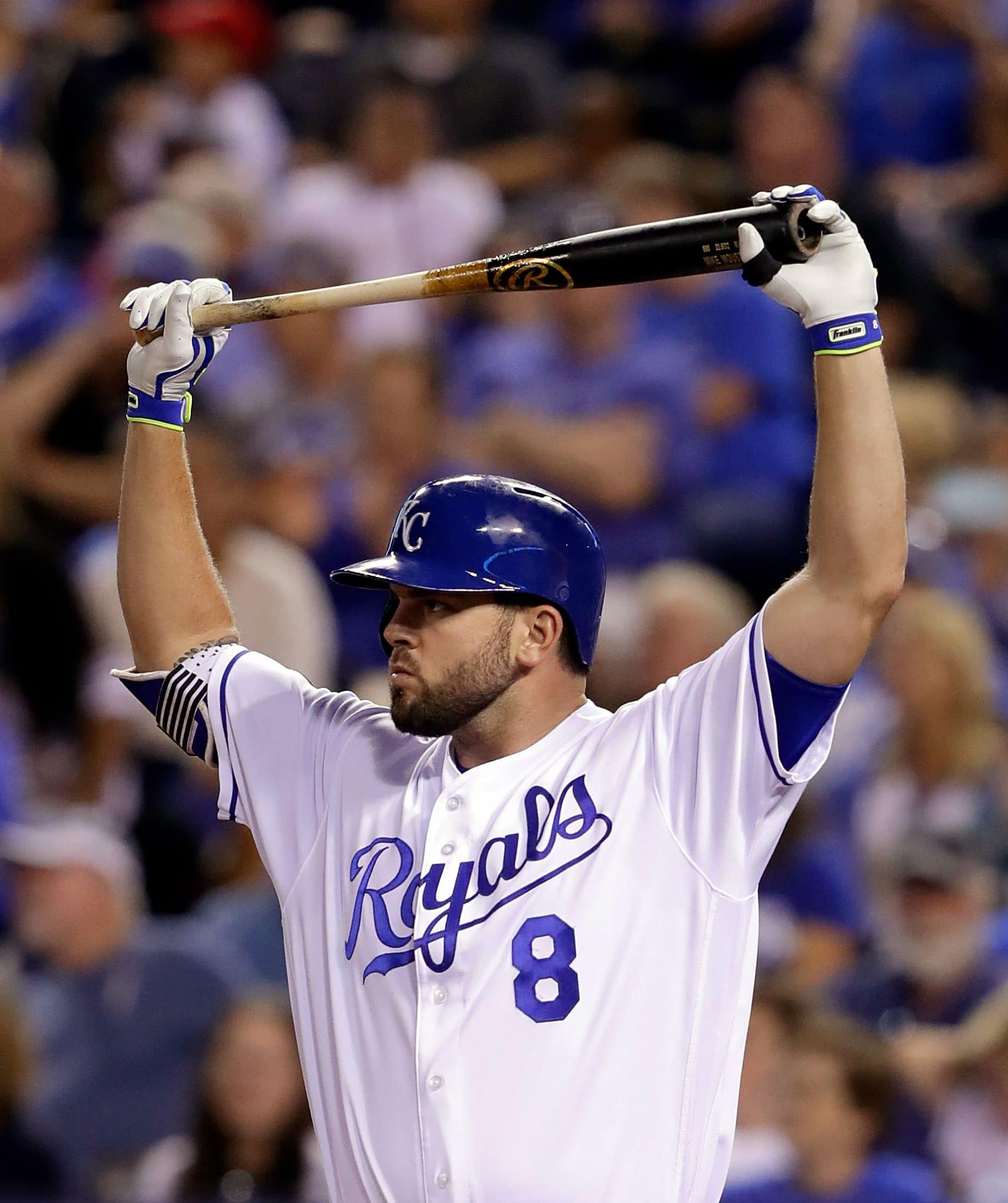 Stepping to the Plate
Moustakas has the better track record when it comes to batting average, but the Toddfather is superior when it comes to getting on-base. Moose's low walk-rate has been a major criticism his entire career and there is absolutely no reason to anticipate an improvement in 2018.
Frazier is by no means an expert at drawing walks but has done so at a better rate than Moustakas in almost every year of their careers. The Toddfather's career-high .365 OBP during his time spent in the Bronx this year is very encouraging and may allude to the fact that Frazier is evolving into a more patient hitter as he gets older.
As for their power numbers, both players are more than capable of eclipsing the 30-home run mark. Frazier has done so twice in his career while launching more than 25 three times. Moutaskas launched a career-high 38 home runs last year and that number may even go up if he moves to a ballpark with less cavernous dimensions than Kauffman Stadium. The fact of the matter is that Moustakas has youth on his side and that bodes well, as power can decline quickly when a player leaves his prime.
So who would you rather?
Right now, Moustakas is the better player as a whole. With youth on his side, we may not have even seen the best that he can be. However, questionable defense and high price tag may be enough to dissuade the Mets from pursuing him.
Frazier seems to be more of a fit for the Amazins'. Despite entering his twilight years, Frazier can bring above-average defense and above-average power to a team that desperately needs both. Factor his ties to the tri-state area and you have the makings of a good fit.
The Toddfather grew up around here. He won a Little League World Series representing New Jersey. He joined the Yankees in the middle of 2017 and remained poised in baseball's most prominent market. There's absolutely no reason why he could not do the same with the Mets.
I don't know about you, but I'd rather Todd Frazier started at third base for the Mets in 2018.