New York Knicks' big man Kristaps Porzingis made a mistake claiming that he was "tired" after the team's Wednesday night loss to the Washington Wizards.
Kristaps Porzingis is the face of the New York Knicks, but after the team's Wednesday night loss to the Washington Wizards, he made an immense mistake discussing how he's "tired."
Wednesday night, Porzingis had some interesting comments to make after the Knicks lost to the Wizards, as Marc Berman of the New York Post noted.
"I'm tired, I'm tired, I'm so tired right now,'' Porzingis said. "I have one day to rest my legs and get back and play better and have more energy and try to bring the team's energy up. We're in a tough stretch. The mental part doesn't help at all. When it's mentally tough, you don't have it in you.''
Porzingis went on to discuss how the absence of shooting guard Tim Hardaway Jr. affects his play and the Knicks as a whole.
"Obviously having Tim out doesn't make it easier,'' said Porzingis. "Hopefully Tim will be back with us soon and take some of that pressure off me and other guys.''
Is Porzingis out of line when he says that he's "tired" and struggling to show up and produce on back-to-backs, or that he and the Knicks need Hardaway? Of course not. But when Porzingis talks about how he's tired and struggling to provide energy, it sends the wrong message. Playing in back-to-backs can be draining and playing without your other offensive focal point is not ideal. Hardaway is averaging 17.8 points per game which is second on the Knicks. Hardaway's replacement in the starting lineup has been Lance Thomas, who has played well, but he is more of a defensive-minded player.
When the big man talks about how he doesn't have it in him on a back-to-back or just in general, it offers people a gateway to question his drive. While it would be foolish to question his or any other player's effort on an every night basis, it's not wise for a player held in such high esteem as Porzingis to talk about being exhausted or out of gas, so to speak.
When you're the face of a franchise or a team's main man, responsibility is put on your shoulders; it comes with the gig. Making excuses or claiming that you need someone back in order to succeed or play better is saying you're immensely struggling to provide that much-needed spark.
Is Porzingis enduring a bad or discouraging season to the point where the Knicks should be worried about him not being a long-term asset? No, and doing so would be silly. Still 22-years-old and seeing an increase in his production in every passing season, the sky is the limit for the 7-foot-3 Latvian.
When you put his entire season, in a nutshell, Porzingis has played well. Averaging 23.8 points per game going into Friday night, he has been posing an offensive threat. Whether it be playing out on the perimeter, hitting jumpers with his elbow leaning in or finishing at the rim, Porzingis has been impressive offensively, for the most part. In addition to his scoring ability, he has also been a shot-blocking presence.
Averaging 2.2 blocks per game going into Friday night, Porzingis has been a rim protector and an impressive defensive product.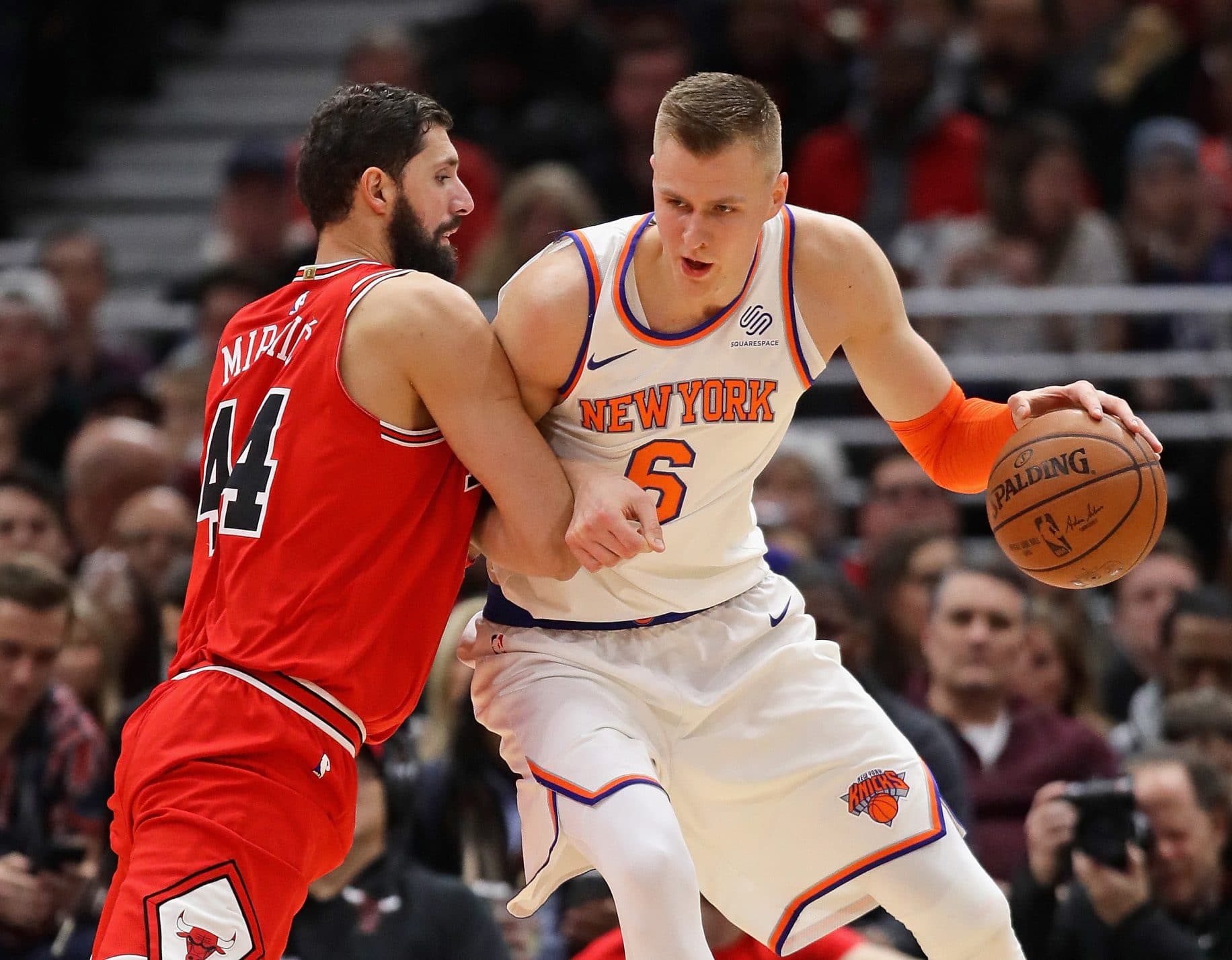 At the same time, Porzingis continues to struggle in the post while also experiencing difficulty in creating his own shot inside of the three-point line. Porzingis has his strengths and weaknesses, like any other player, but talking about being mentally drained, or in need of help is saying that you're struggling to carry the load as the leader of your team. Every number one guy has to overcome hurdles over the course of an 82-game NBA season.
Porzingis' two and a half years with the Knicks have been promising for management and its fanbase, but the big man made a mistake talking about how he's tired and in need of help. Questioning someone's drive would be a mistake and, in reality, it was quite bold of Porzingis to be upfront and honest about his current state of mind; it's not often that a franchise player will do that.
At the same time, while Porzingis' future can be as bright as the New York City skyline, his Wednesday night remarks, while honest, send mixed messages to many and offer a lesson to be learned — take accountability and don't give others the opportunity to question your drive.