Kristaps Porzingis has struggled over the past 10 games. Many believe it is because of nagging injuries, but they could not be further from the truth. The Unicorn badly needs New York Knicks swingman Tim Hardaway Jr.
Tim Hardaway has missed 14 straight games due to a leg injury. During that span, the Knicks have gone 6-8 and have fallen under .500 twice. The bigger story, however, is the struggling Kristaps Porzingis. Many "experts" believe KP's recent struggles are due to nagging injuries. Those "experts" could not be more wrong.
Kristaps is no LeBron James, Kevin Durant, James Harden, or any other top-notch superstar. KP is a very good player and a player that a franchise can build around. However, he cannot carry a team on his own, especially at the young age of 22. Porzingis needs other scorers around him to succeed.
This season, Hardaway is the Knicks second-leading scorer. Without THJ, all eyes are on the "Unicorn". There is no one currently on the Knicks – after Hardaway – that opposing teams have to fear. Michael Beasley has done a very nice job coming off the bench, but Hardaway is clearly the better pure scorer. Porzingis and Hardaway are the only two Knicks who can drop 40 points if they catch fire. Without Hardaway, there is only one man for teams to be concerned about and that is the reason for KP's recent struggles.
Kristaps with Hardaway (19 Games):
25.8 PPG
.482 FG%
.375 3P%
Kristaps without Hardaway (10 Games):
21.4 PPG
.382 FG%
.347 3P%
If you don't believe that it is not the injuries there are more stats to convince you. Kristaps sat out the November 8th game against the Magic due to elbow soreness. He said that his elbow may require surgery after the season. In nine games from his first game back until Hardaway went out with his leg injury, Porinzigs' stats were:
21.1 PPG
.457 FG%
.419 3P%
You can argue his points per game were down which is clear. But look at KP's shooting percentages. Porzingis' point total was down because it was Hardaway's best scoring stretch of the season. Kristaps did not need to carry the load. His shooting percentages were higher than at any other point in the year during this nine-game stretch.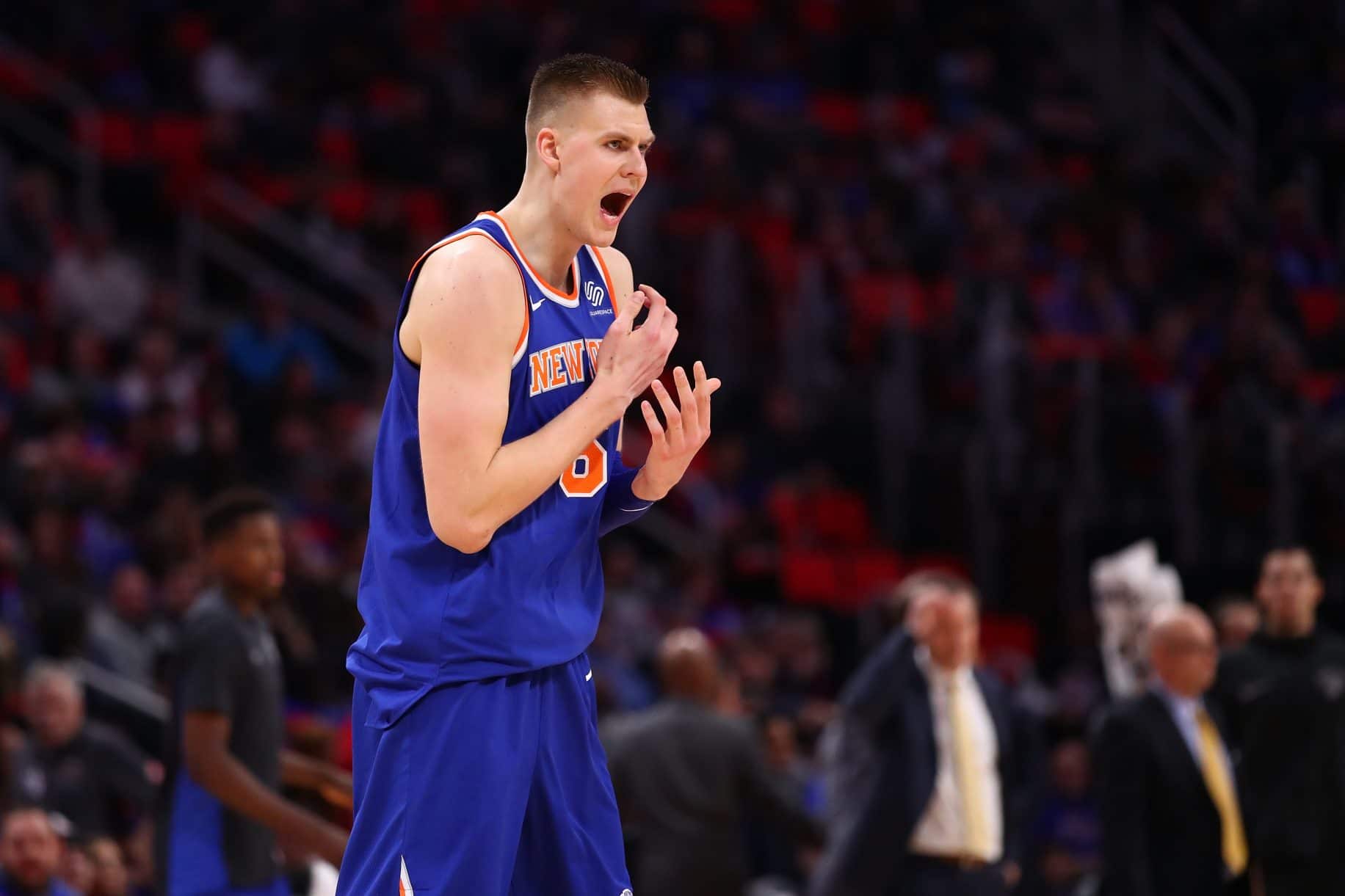 So, what were those "experts" saying about the nagging injuries? It is safe to say that they did not give a good look into Kristaps' splits with and without Hardaway, and his nine-game stretch after he sat out due to the elbow soreness.
On top of that, Porzingis still has some growing to do. Many fans and analysts forget that the Knicks' phenom is only 22 years old. He has put on more muscle each year, but he still has to – and will –put on some more. KP is getting abused down low of late as teams are becoming more and more physical with him.
Kristaps Porzingis is often compared to Dirk Nowitzki. In their third season in the NBA –both at age 22 – Porzingis is currently averaging 24.3 points per game, while Dirk averaged 21.8 points per game that season. So fans, take a deep breath. Sit back and relax. Enjoy watching Porzingis develop and stop stressing that he is hurt or that he is taking a step back. He needs complementary players around him to succeed as Dirk did when he had Steve Nash. The future is bright for the Knicks. Remember, Rome wasn't built in a day.