After making his Brooklyn Nets home debut this past Wednesday, many are wondering if Jahlil Okafor is ready for consistent and significant minutes in the rotation. 
O
n Wednesday,
Brooklyn Nets
newest big-man jewel
Jahlil Okafor
made his Barclays Center debut and it couldn't have come any sooner. Okafor has not seen court action since his Brooklyn debut against the Toronto Raptors on Dec. 15.
Against the Raptors, the big man played a total of 22 minutes and recorded 10 points, one steal and four rebounds. His Nets debut was a good sign, but conditioning was a clear flaw.
Okafor was not well conditioned during the game. He struggled to get up and down the floor with pace and was out-rebounded by Raptors big men Jonas Valančiūnas and Serge Ibaka. After the game, the big man and coach Kenny Atkinson agreed that conditioning needs to be improved. Leading up to the big man's debut, Okafor has been concentrating on conditioning and been supporting the Nets every game from the bench.
Before the game, it was announced that Okafor will make his home debut. Atkinson put the big man in for the start of the second quarter and the Brooklyn crowd erupted. It was visible Okafor played with some nervousness and some court rust in the beginning of the quarter.
On the offensive end, Okafor was blocked on a post move by Minnesota big man Gorgui Dieng on his second touch. This did not intimidate Okafor. A couple minutes later, Okafor posted up against Deng and scored his first points at home. After the score, the Nets fans erupted once again and chants began.
On the defensive end, the big man stood his ground. Okafor contested a couple drives and picked up two fouls. The big man ended his night with a total of 11 minutes and recorded two points and two boards to go along with one turnover. But despite the modest stats, it was a solid debut the kid. This game showed Nets fans that good things are coming regarding Okafor, but it's going to take time. His Nets teammates also praised Okafor's play during and after the game.
According to Nets Daily's Bryan Fonseca, Spencer Dinwiddie praised his new teammate.
"Extremely talented guy. I mean, obviously, he was a top three pick for a reason. He's going to be a guy that we throw it to on the low block and he's going to get us a lot of buckets. For the first time and kind of feeling things out, I think he played well. I don't think his conditioning was an issue."
Atkinson was also positive.
"Now our guys got to learn how to play with him," Brooklyn's head coach said. "It's more of the chemistry of the group he's going to be out there with—there's some hesitancy but he executed our pick-and-roll coverages perfectly, offensively he was in the right spots, I'd say very positive."
Now the debate rises for the Nets and their fans. Will we see Okafor more? Is there a possibility of him seeing consistent bench minutes?
The big man is slowly showing improvements on both ends of the floor. Wednesday night was a chance for Okafor to prove that he has improved and he did just that. He could get up and down the floor and make plays on both ends. Okafor also showed signs of aggression.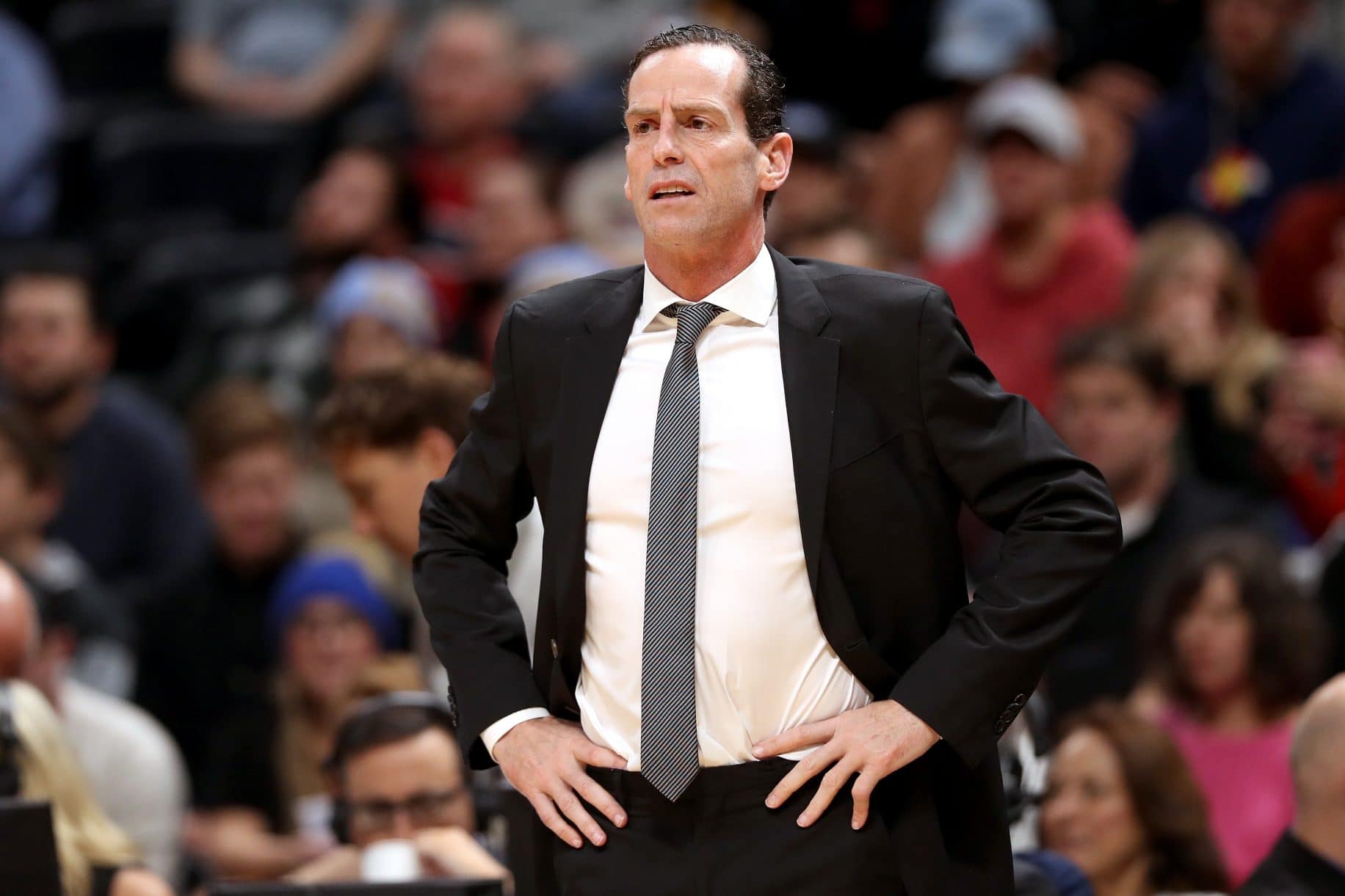 The Nets need their big men to show not only confidence, but aggression. The center position is the Nets biggest weakness and it's no secret around the association. Tyler Zeller has been outstanding for Brooklyn at the starting center position but he cannot do it all. Timofey Mozgov has shown disappointment since his arrival to Brooklyn. The Nets need Okafor to play the best ball he can.
Okafor should expect to see more court action but not consistent games quite yet. He still needs some time learning the Nets court play and improving his conditioning in order to play consistently.
The Nets are currently undefeated in 2018 with a record of 2-0. Look for vengeance against the Boston Celtics on Saturday with Okafor reamaining as a hit-or-miss big on the bench.