The New York Red Bulls unveil an all-red jersey for the 2018 season sure to finally represent the franchise in an even truer form. 
O
n Dec. 29, 2017, the
New York Red Bulls
released a teaser video on social media to get fans excited about their new jersey reveal that was set for New Year's Day. The video message was …
"You said we'd never do it."
But they did. This past Monday, the Red Bulls unveiled an all-red jersey for the 2018 season, a collaborative effort between the team, Adidas and Major League Soccer.
"We're thrilled," said Joe Stetson, the Red Bulls' Vice-President of Marketing and Communications. "The color red has been a part of the franchise for a long time. It's part of the evolution of how we're of how we've identified with the color red more and more over the last couple of years. It's evolved into this red jersey which is something that our fans have been asking for for many many years."
Over the last few years, the Red Bulls have made a conscious effort to use the color red in their branding and marketing. In fact, they created hashtags like #NYisRED and #RedTogether that have become rallying cries for the Red Bulls' supporters. In 2015 and 2016, the team held a number of town hall meetings and the subject of a red jersey came up repeatedly.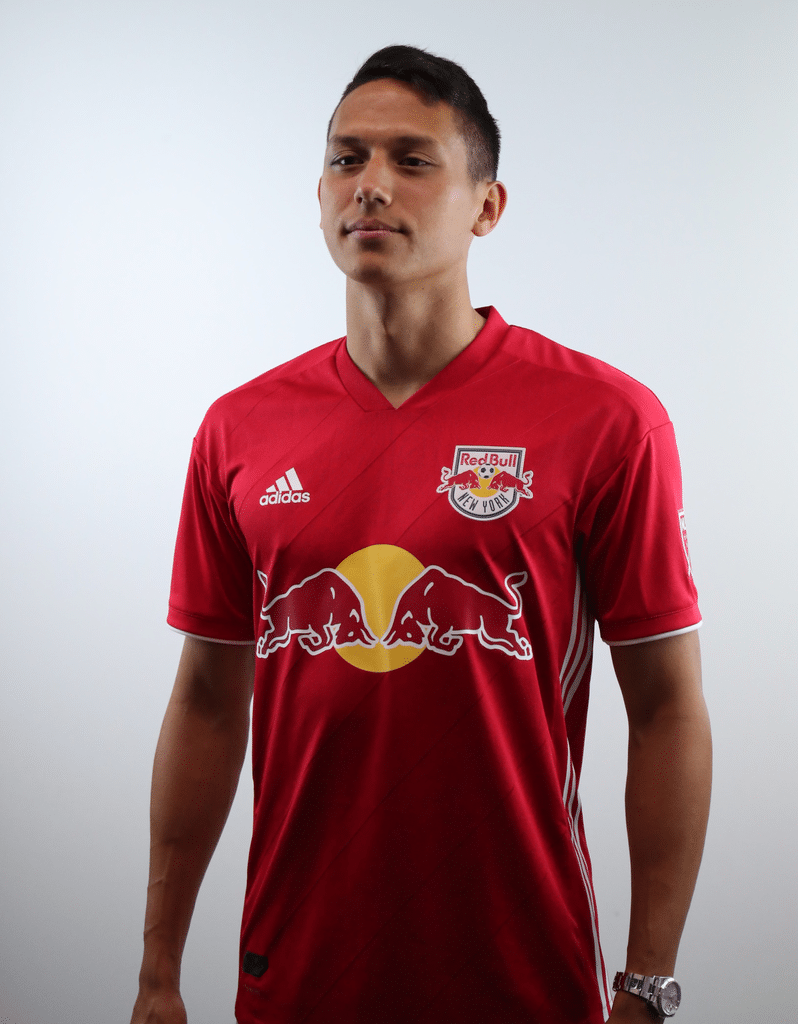 One fan in particular seemed to get the attention of Red Bulls General Manager Marc deGrandpre with his query about a new red kit.
"Interestingly, I did," said Edward Soliman, a 43 year old Red Member (season ticket holder) from Gillette, New Jersey. "Especially if the team was going to continue to establish it's local identity with its "RED" branding.  It just made sense.  What Marc said at the town hall was that the home jersey would always be white and that the team doesn't sell enough jerseys to warrant a third/alternate kit. But Marc, nor the team, never said they wouldn't come out with a red jersey…it was a lot of the fans who just assumed it."
You know what happens when you assume right?
"Most of the fans thought we would never be able to do it," said Stetson.
At the end of the day, the Red Bulls did listen to their fans and the red jersey has become a reality, but its going to take some time before the jersey will be available to the public.
Because it's a customized engineered woven fabric jersey, it will take a little bit longer than normal for the new kits to arrive at Red Bull Arena. The Red Bulls will soon announce an on sale date, by they are expecting them to arrive right before the Mar. 10 home opener against the Portland Timbers. In the meantime, there are a few ways that fans can take part in the new jersey launch.
Fans who purchase one of the Red Bulls flex ticket plans can purchase the red jersey early with a 25% discount.
Red Members also have a similar 25% discount that they can take advantage of at the Bull Shop (team store) at Red Bull Arena on gamedays starting with the home opener.
The team currently has a promotion on their website where a fan can win a game worn red jersey from Bradley Wright-Phillips.
Speaking of BWP, the players have provided some input over the years in terms of the Red Bulls having a red jersey.
"Yeah actually they have," said Stetson. "It was a pretty common sentiment amongst the New York Red Bulls community as a whole to really get this red jersey."
According to Stetson, the reaction so far has been "really positive" and that a lot of fans are thrilled about it because they've been asking about it for a long time.
A team isn't necessarily going to listen to a fan's trade suggestion on sports talk radio because generally they don't make any sense. For example….
"Hey there…Peter from Long Island here….first time long time…I think the Red Bulls should trade a first round pick in the Super Draft and allocation money to Real Madrid for Ronaldo!"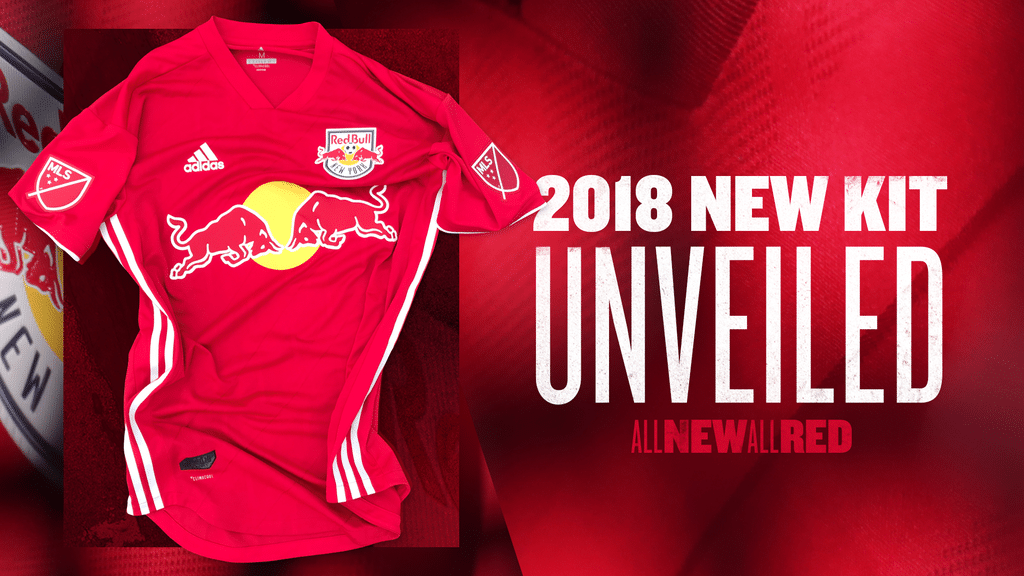 See, no reason for a team to pay attention to nonsense like that!
But, it's always refreshing when teams listen to supporters about other aspects of the organization.
Soliman is one of many Red Bulls fans who are thrilled with the red jersey because it's something they've been waiting patiently for. They've embraced the red branding and many fans yell "red" during the national anthem. So the unveiling of the red jersey is exciting.
"Very happy," said Soliman, a MetroStars season ticket holder during the franchise's first two seasons in 1996 and 1997 and a Red Bulls Member since 2014. "The team's identity has been all about red now for a while. Everything has revolved around red. I'm ecstatic that the team on the field, as well as the fans, will be able to wear red to embody its identity."
Here's how the red jersey came to life.
Prior to the 2015 season, the Red Bulls hammered home the "New York is Red" campaign with NYCFC getting ready for their first season in Major League Soccer. So at a town hall that year, Soliman asked deGrandpre why the team is pushing 'red" so much but yet there isn't a red jersey and the response was that a week earlier designers started to do a mock up.
"I took him for his word," said Soliman.
He was right to trust deGrandpre because as it turns out, it takes a couple of years for a jersey concept to come to fruition. In 2016, the team released a new blue away/secondary jersey so the fans continued to think that a red jersey was just a pipe dream. But in 2017, the season ticket holder gift was a red practice jersey leading to speculation that a red game jersey might become a reality.
For two years, the Red Bulls worked on the red jersey project but they weren't alone in the effort. Adidas, who this past August extended their partnership as the league's official supplier for uniforms, footwear, training gear and sideline apparel through 2024, was involved in the red jersey throughout the process.
"They played a huge role as they do with each jersey design," said Stetson. "They're a great partner of ours and a great partner of the league. This was truly a collaboration project between Adidas, Red Bulls, and the league as a whole."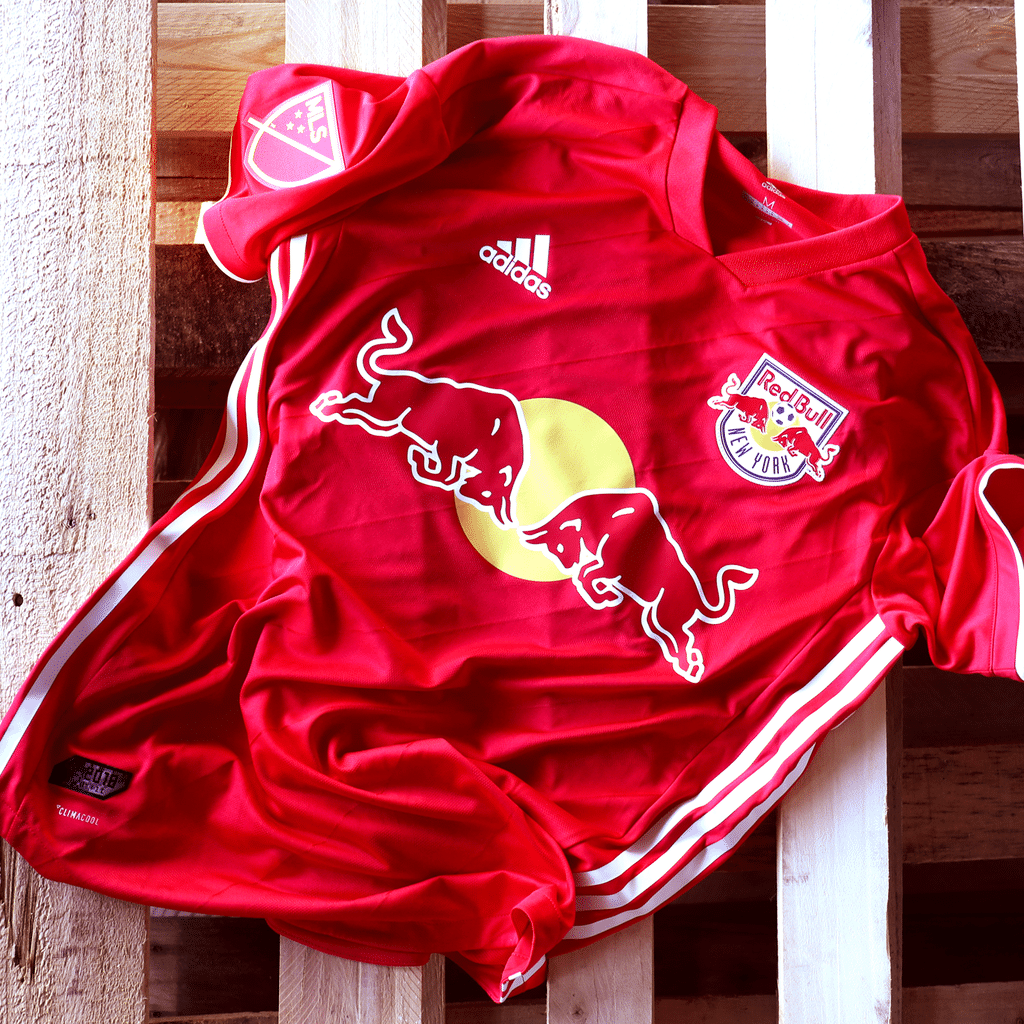 And now that the red jersey is a reality, Soliman is going to get his credit card out.
His family has purchased many jerseys over the years but hasn't bought a new one since 2014. He wasn't going to but another one unless one of two things happened … either the Red Bulls win MLS Cup and he gets one with a star above the crest or if the team released a red jersey.
Since the Red Bulls came through on one part of the criteria, Soliman will be sporting a new red jersey in section 108 at the home opener.
"I'm obviously breaking down this year," said Soliman. "I'm also hoping I'll be able to iron on a star at the end of the year."
I'm guessing the Red Bulls might be able to help with that but there's a lot of work to be done on the field between now and then. On their quest for MLS Cup, the Red Bulls will wear be sporting the red jersey a lot, especially at home where in the past they've generally worn white jerseys. There will be a new white jersey as well, but it will be part of a rotation.
The image that the league issued with the red jersey, white shorts and red socks are just one combination.
"We are mixing it up a bit," said Stetson. "There will be a combination of white being worn at home and red being worn at home and similarly on the away side. But I can assure you that the red jerseys are going to be worn significantly more than the blue jersey was worn the last few years. You'll also see red red red for some key games. We're hoping to do that possibly for the New York Derby against NYCFC. You're going to see a lot of variations throughout the year."
The Red Bulls' new red jersey is proof that sports fans should never give up hope, on or off the field, because you never know what's going to happen. Many Red Bulls supporters never thought there would be a red jersey and now there is one. Now all the Red Bulls have to do is prove the doubters wrong again by winning MLS Cup.
When that happens, they'll be wearing red.