Willy Hernangomez was selected to the 2016-17 NBA All-Rookie First Team last season. This season, he's been buried on the New York Knicks bench. It's finally time the Knickerbockers explore trading the young center from Spain.
Willy Hernangomez has been basically a non-factor so far this season for the New York Knicks. Hernangomez has played in only 16 of the Knicks 37 games this season while starting none of them. On top of that, since December 1st, Hernangomez has only played in three games.
Flashing back just a year ago, Hernangomez was a big part of the Knicks game plan. He even seemed to be the Center of the future for New York. Willy played in 72 games while averaging 8.2 points per game and 7.0 rebounds per game. Hernangomez was also named to 2016-17 NBA All-Rookie First Team.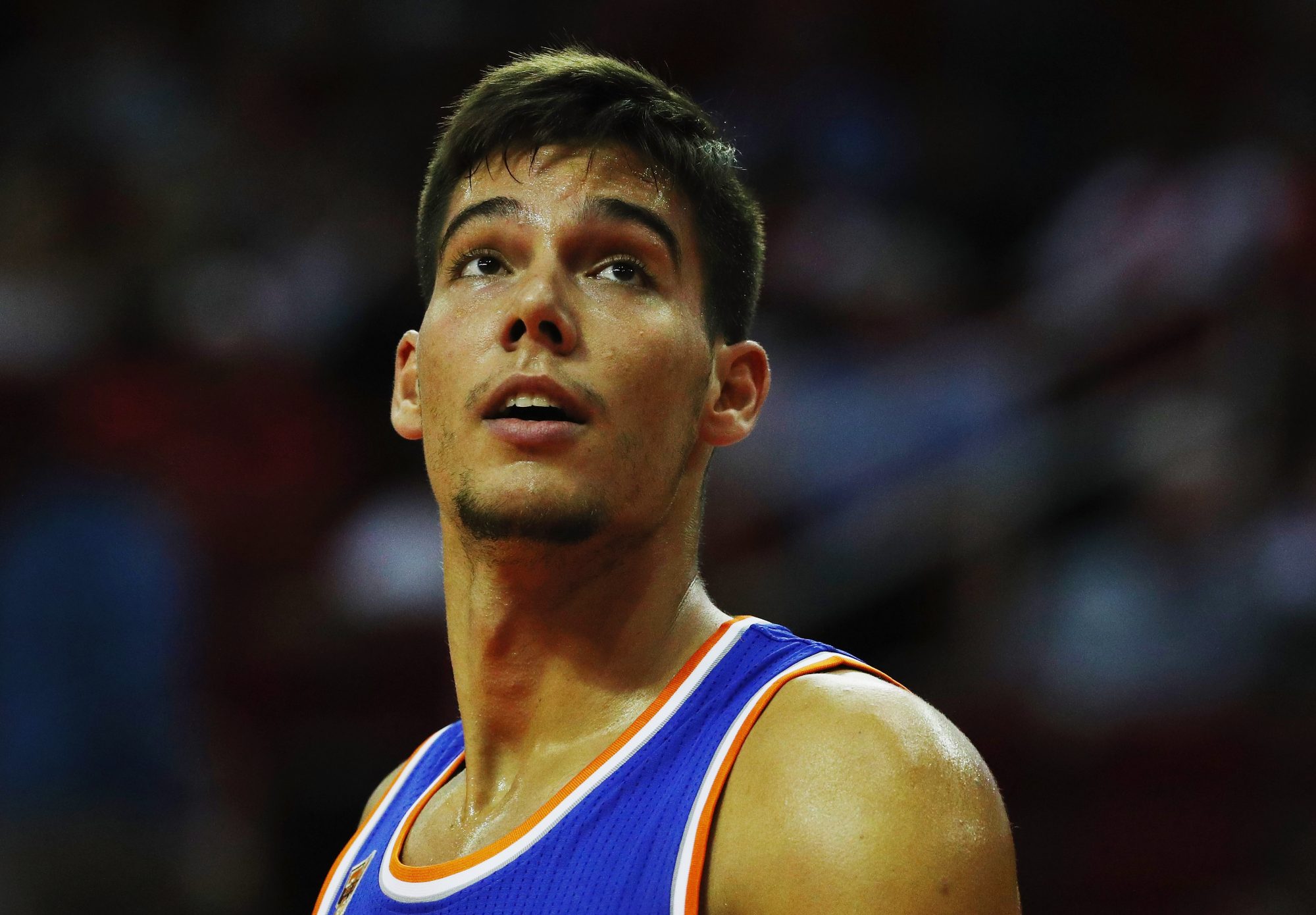 Fast forward a year and Hernangomez seems to be creeping towards the number four center slot on the Knicks depth chart.
New York traded for Enes Kanter this offseason and he immediately slid into the starting role. Kyle O'Quinn has been providing some very solid minutes as the backup Center. Now, Joakim Noah seems to be in line for an increase in his role. Center is the deepest position on the Knicks roster and it is time to trade Hernangomez. Let's look at some possible trade scenarios for the young Spaniard.
Chicago Bulls
The Trade:
Knicks receive PF Bobby Portis
Bulls receive C Willy Hernangomez
Prior to the 2017-18 season, the Chicago Bulls showcased drama among teammates. Bobby Portis and Nikola Mirotic got into an altercation in which Portis punched Mirotic in the face. Mirotic was hospitalized and missed some time due to a face injury. Portis was not injured, but he was suspended by the team.
The Bulls talked about moving one of Mirotic and Portis for a while now. It makes sense to move one of them since there has to be some tension between the teammates still. The Bulls are in full rebuild mode and their thinnest position is Center as they only have Robin Lopez listed as a Center on their depth chart.
Mirotic is having the better season and seems to have the bigger upside. Portis is having a solid season as well, but can be moved. Portis is under contract until 2019 and can be a nice bench piece for the Knicks.
For the Bulls, Hernangomez can eventually become their starting Center if he can develop. He would have the opportunity to do so with Chicago since he should see some playing time. A possible second-round pick may be needed to be included in the deal by the Knicks to complete it, but it would be worth it.
Los Angeles Lakers
The Trade:
Knicks receive Julius Randle
Lakers receive Willy Hernangomez, Ron Baker, 2019 second-round pick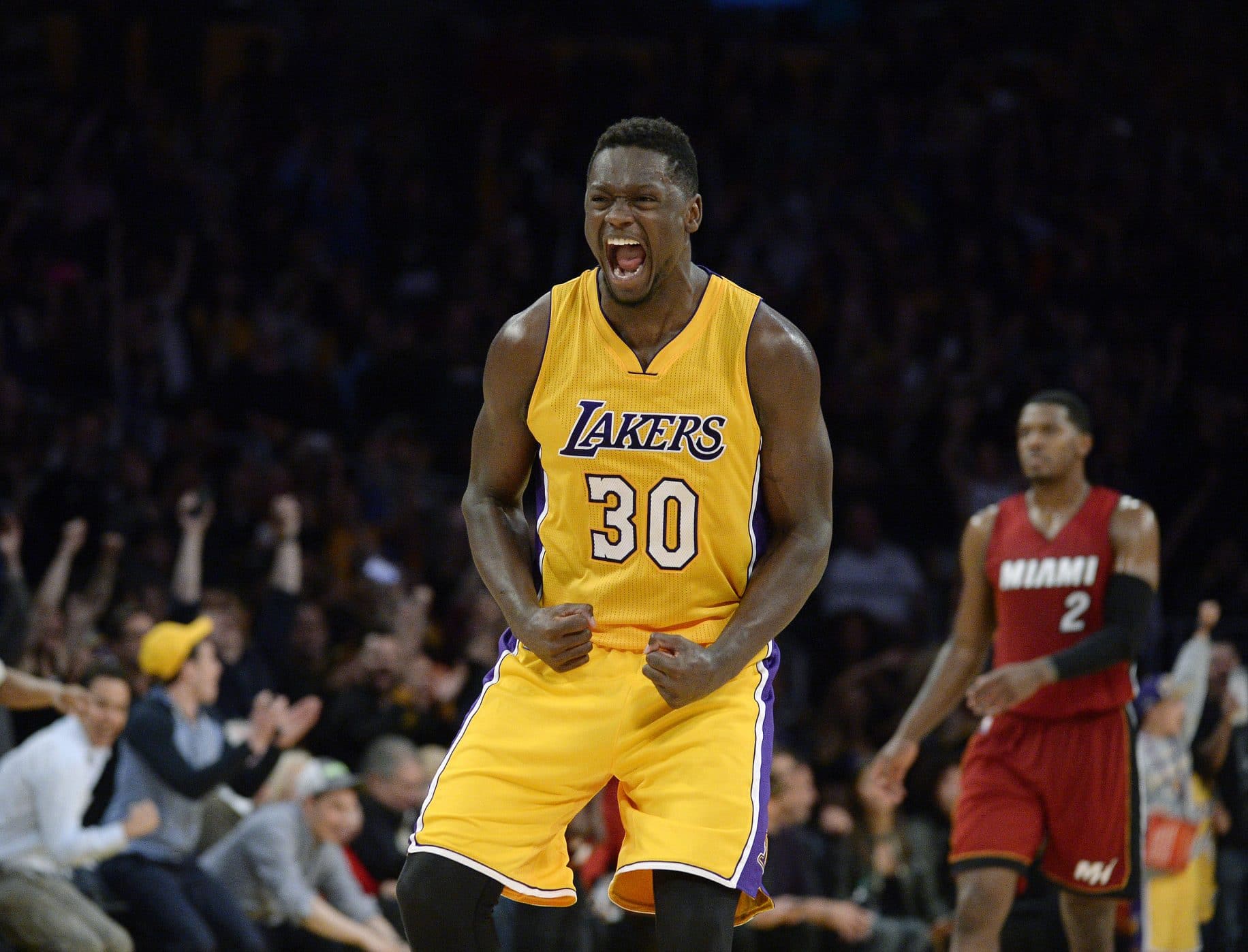 The Lakers are interested in going in terms of big free agents next summer. What can hold them back from doing so is their cap issues. Luol Deng will have two years left on his 4-year, $72M contract and no one is going to take that off their hands. One move the Lakers can make is to trading Julius Randle. Randle will have a $12M cap hold come next year. If they keep Randle it will make it much more difficult for the Lakers to bring in big free agents.
In step the Knicks. Julius Randle could make be an intriguing piece on the Knicks current roster. The Knicks could also endure that cap hit since it seems as if they are not interested in going after big free agents next year. Pairing up Randle with Kristaps Porzingis could make for a nice duo.
Randle has shown flashes of why he was taken so high in the 2014 NBA Draft. The problem with Randle seems to be his effort. If the Knicks were able to get Michael Beasley to give maximum effort, it seems as if they can do the same with Randle.
Atlanta Hawks
The Trade:
Knicks receive Luke Babbitt, Houston 2018 first-round pick
Hawks receive Willy Hernangomez
Call me crazy for saying this is the best for the Knicks, but it is. The Knicks have a real chance at making the playoffs in 2018, but they need more help. As mentioned earlier, New York is extremely deep at Center and Hernangomez is not in the rotation. On top of that, the Knicks are one of the worst teams in the league when it comes to 3-point shooting. Luke Babbitt is currently 9th in the league in 3-point shooting percentage (.441).
The Knicks need more scoring especially with Tim Hardaway Jr. missing time. If they can get a legitimate 3-point threat it can also open things up on the inside for Kristaps and Kanter. The Knicks will also be receiving a first-round pick in the deal. It isn't a coveted pick since it is the Rockets' pick in this upcoming draft, but it's still a first-round pick.
Why would the Hawks do it? They do have depth at Center, but they do not have any real Centers with upside besides John Collins. Collins can also play Power Forward which means Hernangomez actually has a chance to start at Center for the Hawks with Dwayne Dedmon seemingly always injured. Sit back for a second and actually think on this scenario. It is much better than it looks.