Recent reports have surfaced claiming New York Jets offensive coordinator John Morton may not fit into Todd Bowles' longterm plan. If true, this franchise is more troubled than previously thought. 
F
or a personnel grouping thought of as the worst in a decade destined for a winless or at best 1-15 record in August, turning a 38-year-old journeyman quarterback on his eighth NFL team into a near Pro Bowler ain't too bad.
Yet somehow, New York Jets first-year offensive coordinator John Morton may not fit into Todd Bowles's longterm plan.
According to Rich Cimini of ESPN New York, there are rumblings that the above may be true—that Morton isn't long for OC position in Florham Park, New Jersey.
If true, this organization is in more trouble than we thought.
What do we truly know about Bowles? His first-season sparkler of 10-6 was a pleasant surprise, no doubt. But the heartbreaking nonsensical loss in Orchard Park in Week 17 coupled with the idea that that schedule resembles one's favorite dessert of "cupcake" nullifies that triumph to a serious degree. Then two consecutive 5-11 seasons earned both he and Mike Maccagnan an extension through the year 2020.
What we also know is he brings a conservative mentality to the sidelines—-the very same mentality his predecessor (Rex Ryan) brought. It's the very same mentality that never wins Super Bowls.
He's a defensive-minded sideline boss. While aggressive on defense at times, his offenses over the first three years of his reign have resembled that ground-and-pound style we saw when the Jets showcased the best offensive line in football. The likes of Nick Mangold, D'Brickashaw Ferguson, Alan Faneca, Brandon Moore and Damien Woody paved the way for average running backs to look superior (Shonn Green comes to mind).
These days, no such line exists, yet Morton is receiving the unfair short end of the stick at times.
Jets players deploy mixed feelings about their OC. Some feel he attempts to turn the squad into the AFC version of the New Orleans Saints. Some feel he doesn't possess a strong enough will to rush the football.
Remember when Matt Forte publicly called out the playcalling back in late October when the Jets fell to the Atlanta Falcons?
Via Manish Mehta of the New York Daily News:
"I only had four carries this game, so I don't really think we ran the ball enough with the weather being the way it was," said Forte, who picked up seven yards on those handful of runs. "I think that kind of hurt us."

"I'm definitely surprised by that, because we knew the weather was going to be like that," Forte continued about why Morton didn't dial up more runs for anyone wearing green-and-white. "It continued to rain the entire game. I think we only ran the ball 20 times. (There) should have been at least one person getting 20 carries — something like that — with the way the weather was. I thought we were going to grind them out on the ground like that, but it ended up not turning out that way."

"You got a wet ball out there," Forte said. "It's rainy. It wasn't like a light drizzle. It was really really raining. If I was a coordinator… (and) I'm obviously biased because I'm a running back – raining like that, yeah, you would think that we would run it more than we did. But like I said every game is different. He's calling the plays. He has to call what he sees out there…. We have to execute the plays no matter what he calls."
On that day, the Jets ran the ball 22 times for 43 yards. What do Forte and Bowles want, 35 rushes for 60 yards? Do they want more wasted snaps on offense?
In this new-age NFL that sees the ball flown around the stadium in record chunks, 43 yards on 22 carries is more than a "commitment" to the ground game.
For the season, New York averaged 26.7 rushing attempts per contest, good enough for 17th in the NFL. The output for that number was 106.4 yards per game, 19th in the league. The rushing game was hit-and-miss all season long and, in fact, was far more contrasting than that.
The unit could either run it splendidly—like we saw early against Jacksonville and then against the Bills on Thursday night—or terribly (for under 60 total yards).
There was no consistency all season long.
Mind you, during this entire time, the Jets were riding a passing game that featured a Josh McCown whose play acted as a mini-revolution—especially when defenses were burnt by that Robby Anderson 9-route against the one-deep look.
Oftentimes, history is the greatest teacher of future events.
The AFC Championship Game in 2006 that saw Peyton Manning and the Indianapolis Colts finally take out the New England Patriots was one that altered the course of NFL history, and it had nothing to do with the middle Manning snagging his first chip.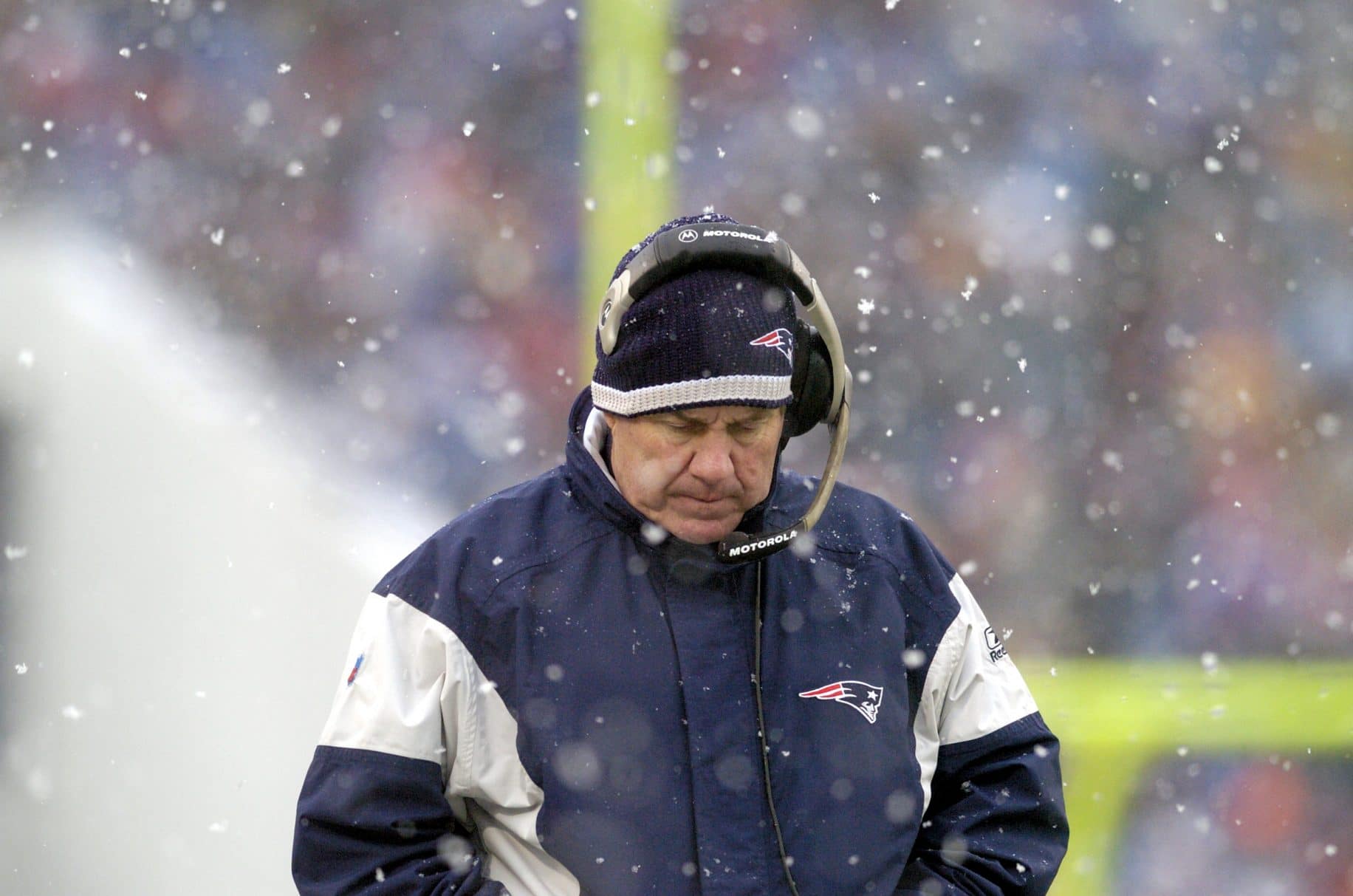 Once done, Bill Belichick saw the light. He understood his club's days of prominence as a defensive-first, conservative offense were done. Remember, the Tom Brady we saw during the first half of the 2000s is nothing like the No. 12 we see today. The changed happened over time thanks to deep philosophical movement.
Instead of dishing out the big bucks to defenders, Belichick knew he needed to take advantage of the constantly-changing NFL rules that benefited the offense. That offseason, after losing to the Colts, he went out and picked up both Randy Moss and Wes Welker for his great QB. From there on, the Pats were an offense first attacking franchise.
The Jets? Well, the Jets haven't been that attacking offense since Ken O'Brien played on top of a big red "Meadowlands, New Jersey" logo on bright green astroturf.
There's nothing wrong with a defensive-minded head coach. It only becomes wrong when that defensive-minded guy actually limits his offensive attack. Is this true in terms of Jets recent history? Has Bowles, Ryan, Herm Edwards, Eric Mangini and whomever else you want to toss in there limited one side of the football while leaning too much on the unit the NFL does everything they can to keep down via rules?
We honestly don't know. A lot of it does deal with the talent at the quarterback position.
What's interesting to take note of is what's happening around the Jon Gruden rumors. With Jack Del Rio out, Gruden's name continually pops up. And furthermore, John Morton's name as well—linked to Gruden.
BREAKING: Sources: Jon Gruden interested in hiring Jets OC John Morton if he gets Raiders job. NYJ will let Morton go if he wants. Story: https://t.co/8HCUmc9sOF pic.twitter.com/r736mTyF4r

— Manish Mehta (@MMehtaNYDN) January 1, 2018
Reports are already down the pike about Gruden targeting Morton, his guy, as his next guy (at OC should he land an HC gig). If true, how could Morton be good enough for a Super Bowl champion yet not fit the long-term vision of a guy like Bowles, a former 1980s NFL safety who seems to be stuck in the past?
Nobody's claiming Morton's the answer. Current QB coach Jeremy Bates may turn out to be one hell of an OC (if the Jets go that way). The point is this: If Morton, a guy who took nothing on offense in August and turned it into something semi-spectacular by December, doesn't fit into the long-term plans of Bowles and the Jets, who does?
It's a scary scenario to ponder.
Is Todd Bowles actually that conservative in such an anti-conservative league or does a more logical explanation exist?
If it's the former and Bowles can't use an OC who runs the ball an average number of times with a lousy O-line, then the New York Jets organization is in more trouble than we thought.