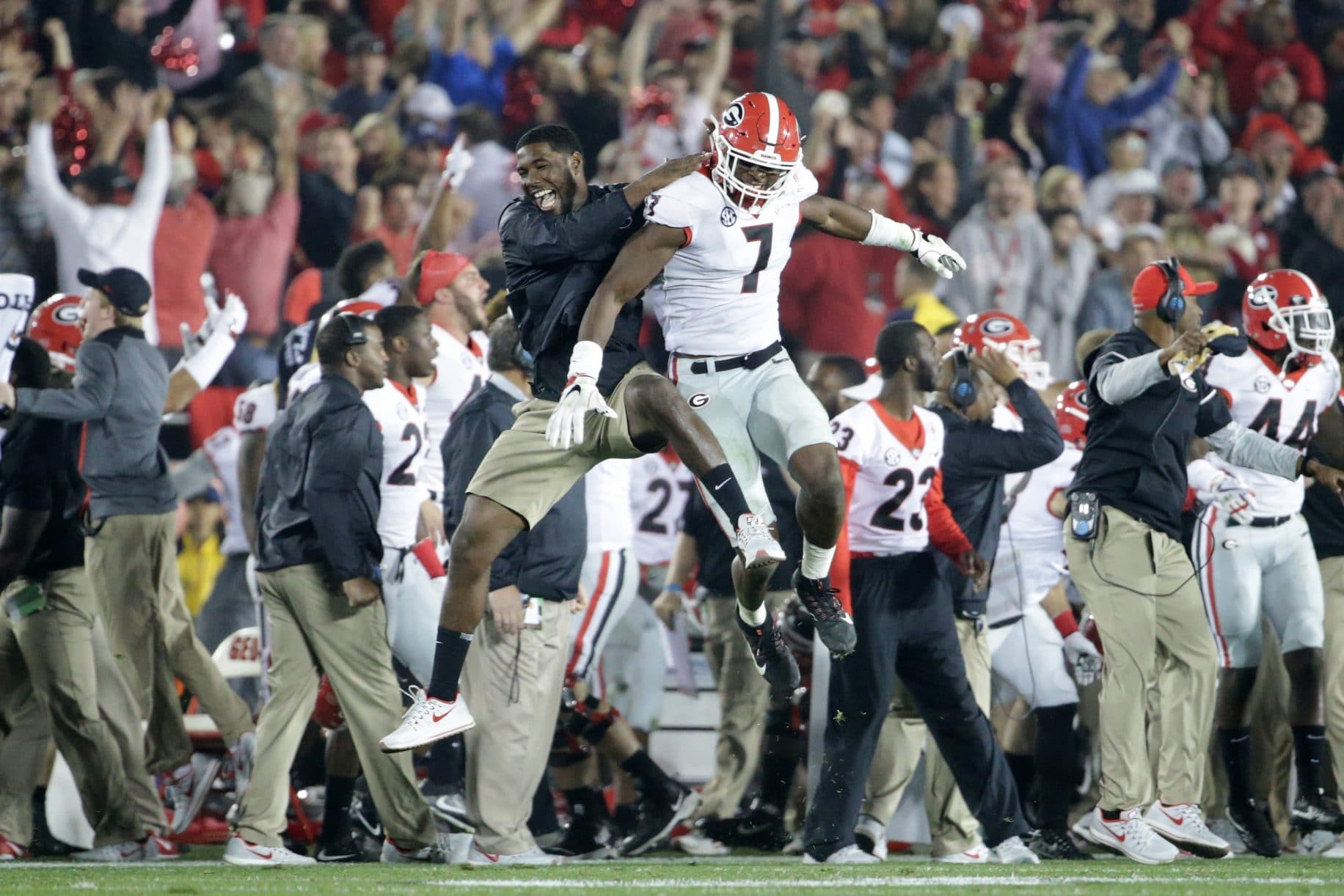 The Granddaddy of them all may not have decided this year's College Football Playoff champion, but it was one of the more entertaining football games you will ever see. Somehow, the Rose Bowl always lives up to the hype.
Early on, this looked like Oklahoma and the Heisman Trophy winner, Baker Mayfield may run away with this one. After Baker Mayfield caught a touchdown pass–yes, that's right, caught a touchdown pass–the Sooners were already celebrating like they won. They held a 31-14 lead with less than a minute to play in the first half.
What a play! Baker Mayfield with the touchdown catch! #RoseBowl pic.twitter.com/foYJ6TeZjU

— Casey Baker (@CaseyBake16) January 1, 2018
But the Dawgs weren't going away without a fight. With only six seconds left on the clock, Oklahoma botched a squib kick, Georgia quarterback picked up some quick yards, and Kirby Smart called a timeout to set up a long field goal for Rodrigo Blankenship. The Dawgs kicker would drill a 55-yarder and give his team some life heading into the second half.
The teams would trade scores in the 4th quarter, but everyone knew this game was heading to overtime. Double overtime to be exact.
Baker Mayfield couldn't manage to get the Sooners in the end zone in either overtime and unfortunately, that wouldn't be enough. Georgia blocked Oklahoma's attempt at a field goal and only needed a field goal to win it.
A touchdown Georgia fans will remember forever. pic.twitter.com/4pyS5OSako

— ESPN (@espn) January 2, 2018
Sony Michel didn't wanna leave this game to chance. Georgia looked to play it conservatively by rushing it, but Sony Michel felt like taking it into the end zone. And to be fair, running the ball wasn't a conservative call tonight. Michel racked up 181 yards and three touchdowns and his partner in crime, Nick Chubb added 145 yards and two touchdowns. They averaged 16.5 and 10.4 yards per carry, respectively.
If Georgia's defense comes out in the championship like they did in the second half of the Rose Bowl, whoever they play is going to have their work cut out for them.