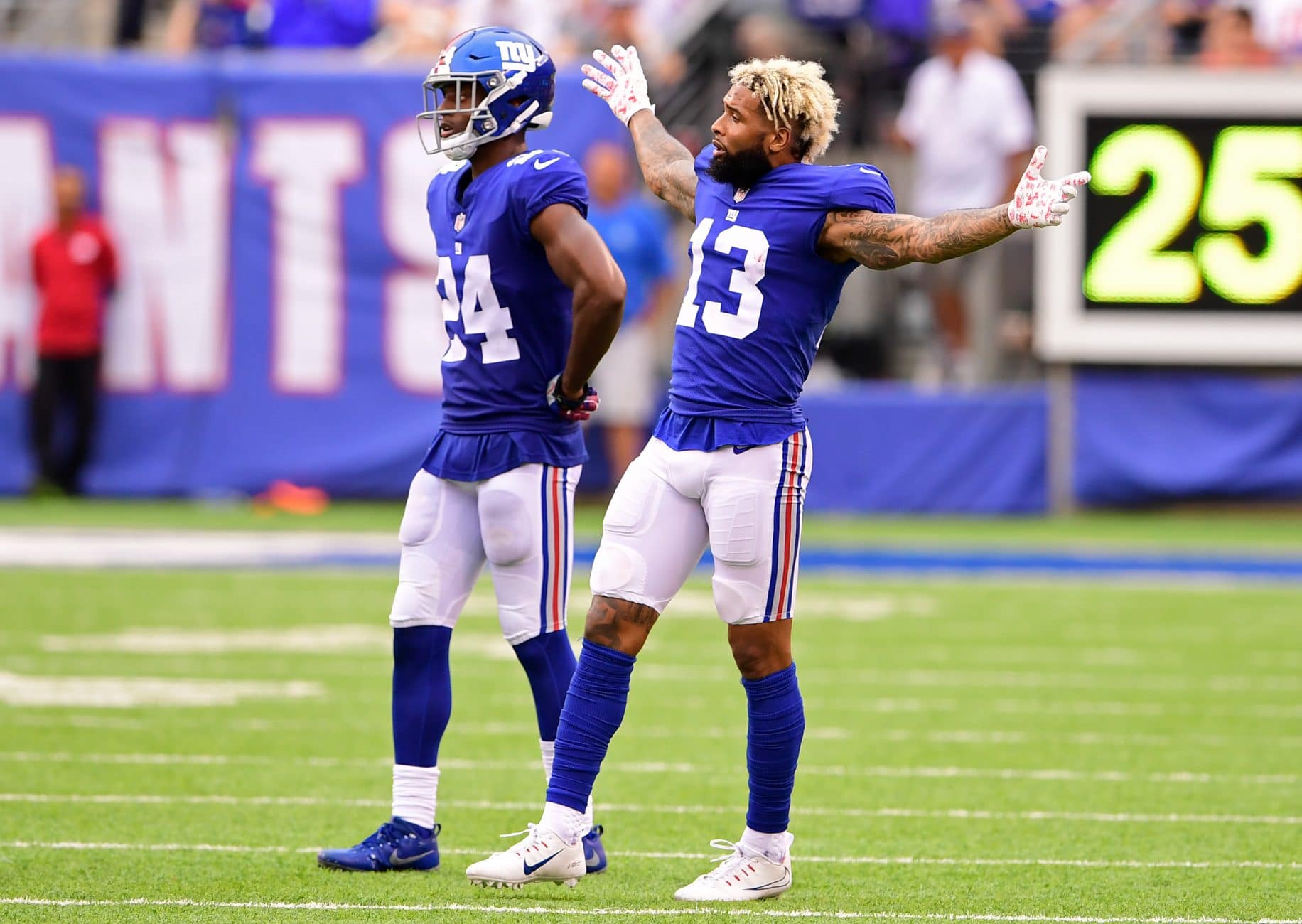 Odell Beckham Jr. may not have played all this season but his impact on his young fans is still very evident, especially on Christmas morning.
The New York Giants have been having an absolutely dismal season but that doesn't mean their true fans can't still support him.
On Christmas morning, children all over the world were waking up to massive piles of gifts from Santa Claus. Many likely found their favorite team's apparel in packages but for one little boy, it wasn't about team loyalty.
I live in Seattle and love our @Seahawks but my 5 year old cried when he finally got the @OBJ_3 jersey he's been begging for. Now he can wear it when he's watching his old games on youtube 5 hrs a day. pic.twitter.com/3O9KIzi7cV

— Channa C (@ccopeland81) December 25, 2017
For a family that resides in Seattle, the Seahawks have to be the team to follow. However, they still gave their son an Odell Beckham Jr. jersey, which he had been asking for.
What a beautiful sentiment for this young fan, who will be remembering this Christmas likely for the rest of his life.
The video has already gotten around the internet and was even retweeted by Beckham himself. A full version of the video can also be found on Channa C's Twitter account.
OBJ has only played in four games this season before he fractured his ankle, costing him the rest of his season. The three-time Pro Bowler had three touchdowns this season in just four games.
When he's not on the field, he's been incredibly active on social media, retweeting various fans' posts expressing their love for Beckham Jr.'s play.
This was one of a few videos that were posted about children receiving Beckham's jersey for birthdays or holidays.
That just goes to show you…it's not always about football fandom but about who our idols are. Clearly OBJ has had a huge impact on this 5-year-old and his excitement makes us all believe in Christmas magic again.