Few things have been consistent for the New York Giants this season. The friendship between Evan Engram and Davis Webb has been a welcome exception.
Evan Engram and Davis Webb will share more meals than they will snaps this season. That, however, hasn't stopped the two highly-touted Giants rookies from strengthening their chemistry on the practice field, a chemistry that finally got a chance to develop on the premiere unit this week.
For the first time in his infantile career, Webb quarterbacked the Giants' first-team offensive unit in practice this week, working with a group where Engram has been firmly entrenched in the tight end spot all season. Despite this, it's far from the first time the pair have connected this season.
Engram and Webb, the Giants' respective first and third selections in last spring's draft, have taken vastly different paths in their football journeys. While Engram enjoyed relative security in his tight end role with the Ole Miss Rebels, Webb had to prove himself all over again after Patrick Mahomes usurped his starting job at Texas Tech. After reintroducing himself to national audiences with a stellar season at Cal, Webb became Engram's teammate.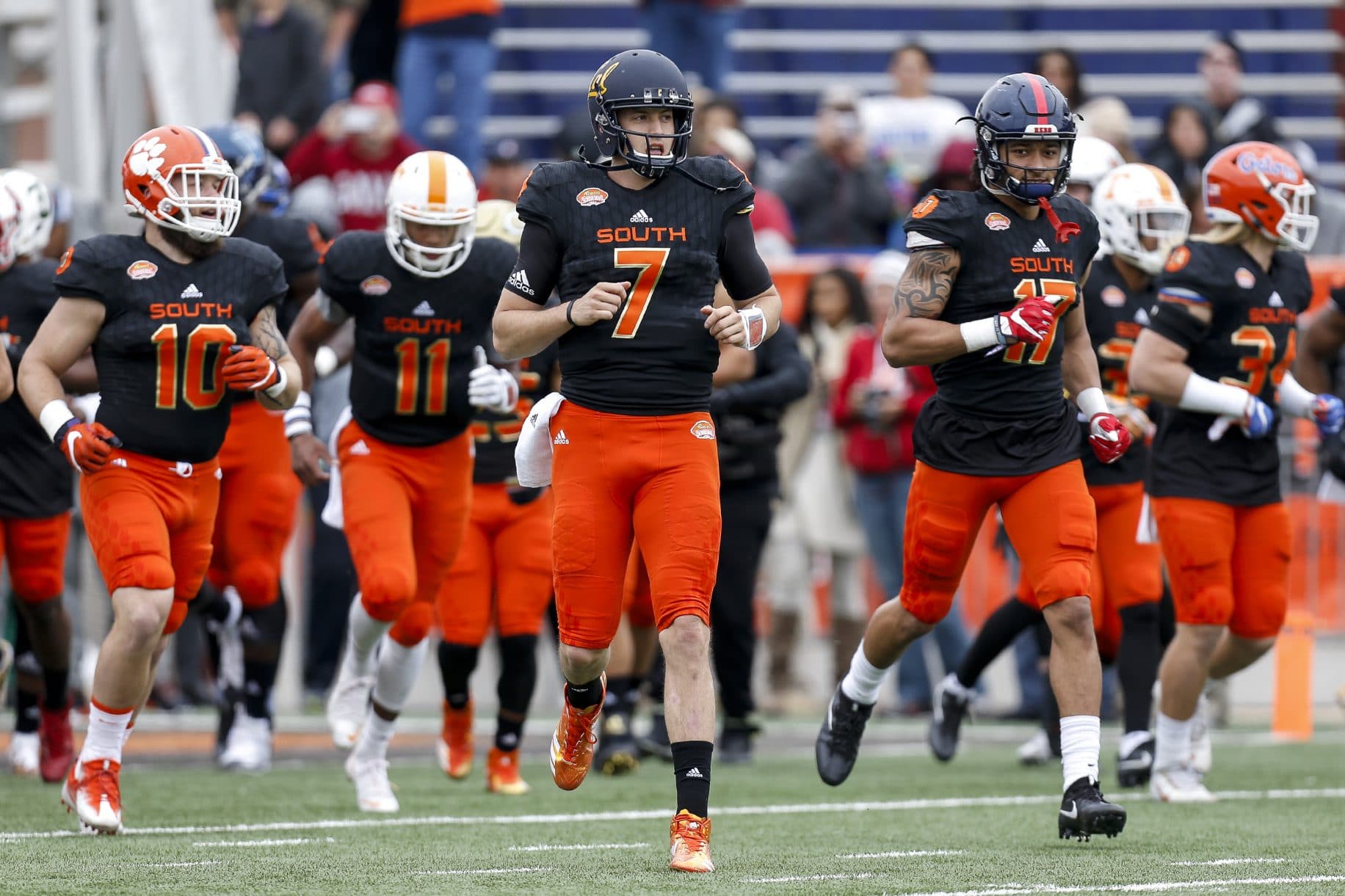 Not, however, in East Rutherford, but in Mobile, Alabama. The pair each partook in the 2017 Senior Bowl at Ladd-Peebles Stadium, representing the South squad. It was a particularly strong day for Webb, who went 11-for-16 for 165 yards, while also finding future Los Angeles Ram Josh Reynolds for the team's lone passing score of the afternoon.
Though Webb and Engram hooked up only once in Mobile, a 10-yard pass in the second quarter, a friendship that spanned regions had already begun.
Three months later, the Giants selected Engram with the 23rd overall pick in the 2017 NFL Draft. 64 selections and just under 24 hours later, Webb got his call from Giants management as well, becoming the highest quarterback the Giants had selected since they swapped first rounders with the Chargers in 2004, the New York return being some unknown named Eli Manning.
"We definitely hit it off at the Senior Bowl," Engram said after his first-ever practice with Webb, held during spring's rookie camp. "I was hyped when his name came across the ticker for New York on day two. It was definitely pretty cool to get to know him. He's going to be good for us."
"Evan was my favorite player at the Senior Bowl. I told him that there and a couple months later, we're on the same team, so that is really cool," Webb concurred. "Evan is a great player, he works his butt off, he did a great job today with his assignments and he was coached very well. We have a good relationship off the field and hopefully, that translates to a good relationship on the field."
The Senior Bowl buddies would end up rooming together in their first Jersey experience, and that paid off during May's rookie drills.
"We were kind of just getting after it, making flashcards and quizzing each other," Webb said during the spring, recalling when he and Engram received the Giants playbook. "When he got drafted in the first round, I was pumped for him. I was about to text him, but I was kind of waiting to see what team I went to and it ended up being the same team."
Though their rookie camp rooming was by coincidence, it's become a tradition as the season's gone on.
"We're roommates on the road still," Webb clarified on Wednesday. "He and I are very close, he's my best friend on the team and we have a good relationship. We go to dinner just about every Friday, so we have a really good relationship. He's a great player, he's had a great season."
While Engram has been an immediate contributor for the Giants this season, a rare silver lining in the Giants' 2-12 circus, nothing more needs to be written about the toils Webb has gone through in his debut year, kept on the inactive list for the first 14 games of his tenure. That streak that will likely continue when the Giants visit Arizona on Sunday (4:25 p.m. ET, FOX).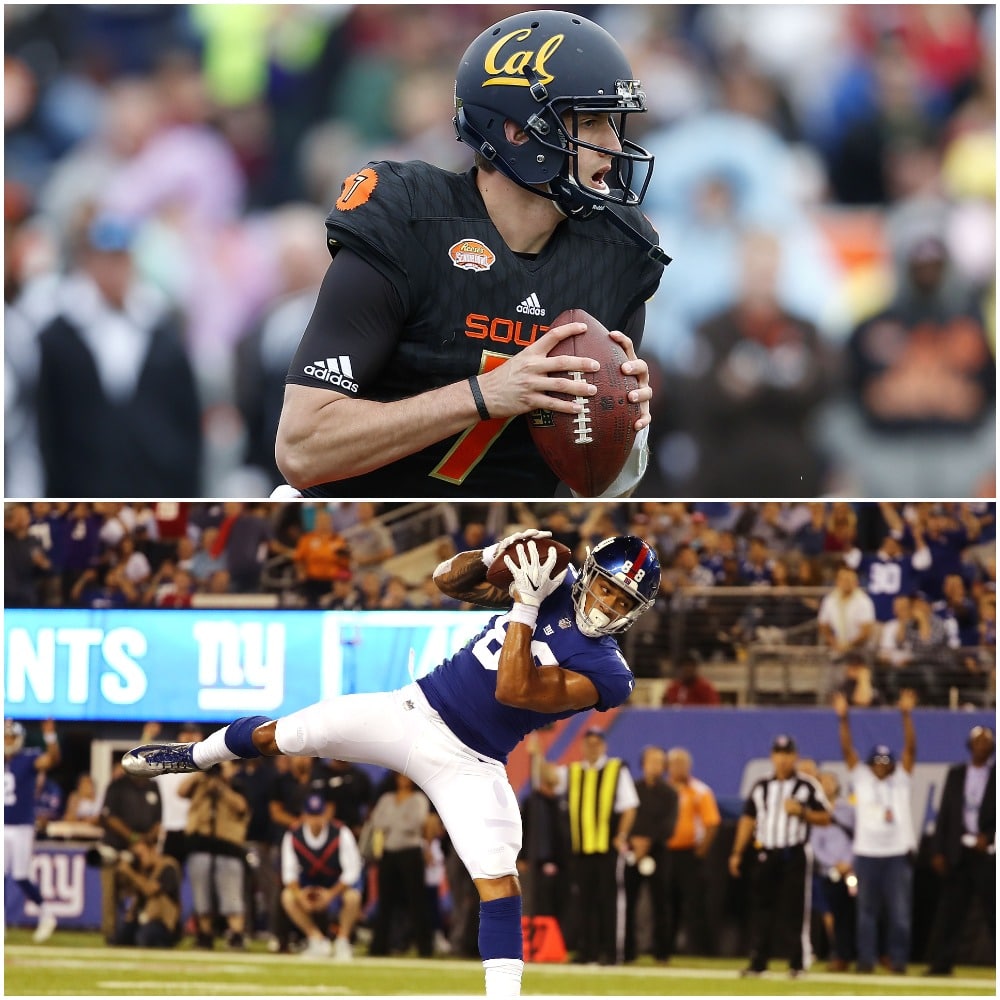 Engram praised his fellow rookie roommate, trusting him to continue the pace he's on when it comes to his personal development, which has played a big role in getting him to this point.
"He's been working his butt off all year," praised Engram, who noted Webb's confidence has grown each and every week. "He's been ready to get some reps, and he came in and did a great job this week. He showed a lot of poise, made some good throws, made some good plays. He handled himself really well."
While Webb has reiterated that his current assignment is to help Manning and veteran backup Geno Smith prepare for Sunday, he's also been helping Engram out on the practice field as well. The extra prep has worked, to the tune of 710 receiving yards on 63 receptions for Engram, good for second and third respectively amongst rookies.
"I sit up here watching a lot of film, especially of the other team's (defensive backs), so I try to give him as much information on the safeties and nickels and dime players that can be going against him, what their tendencies are," Webb explained. "It's a great relationship. We'll go back and forth and say, 'Hey, what does Eli say on this route or this play,' so we have a great relationship and he's been a huge help, especially someone that I'm very close with."
If any the pair has learned anything from veteran leadership, it's stellar locker room professionalism. Engram is on the verge of setting Big Blue history, needing 12 receptions and 185 yards over the final two games to break Jeremy Shockey's 2002 marks of 74 grabs for 894 yards, currently the most for a rookie tight end in team history. However, based on his Friday comments, Engram's happy to look past Shockey's numbers if it means picking up a rare win or two.
"I want to finish strong for my team," the tight end said. "We have great opportunities against Arizona and then we got the Redskins next week. But right now, we're focused on Arizona, play a big game, make some plays. (It's all about) just finishing strong."
Webb echoed the team-first philosophy, even as he's likely destined for his 15th straight healthy scratch.
"I was just excited when I got told I was going to get an opportunity to get out there and kind of practice what I've been practicing behind Eli the whole season, my air throws and my air communication. So, that was exciting,"  Webb said. "But now, we're back to helping us beat the Arizona Cardinals and I'm excited about getting back into the film room right now."
Geoff Magliocchetti is on Twitter @GeoffMags5490