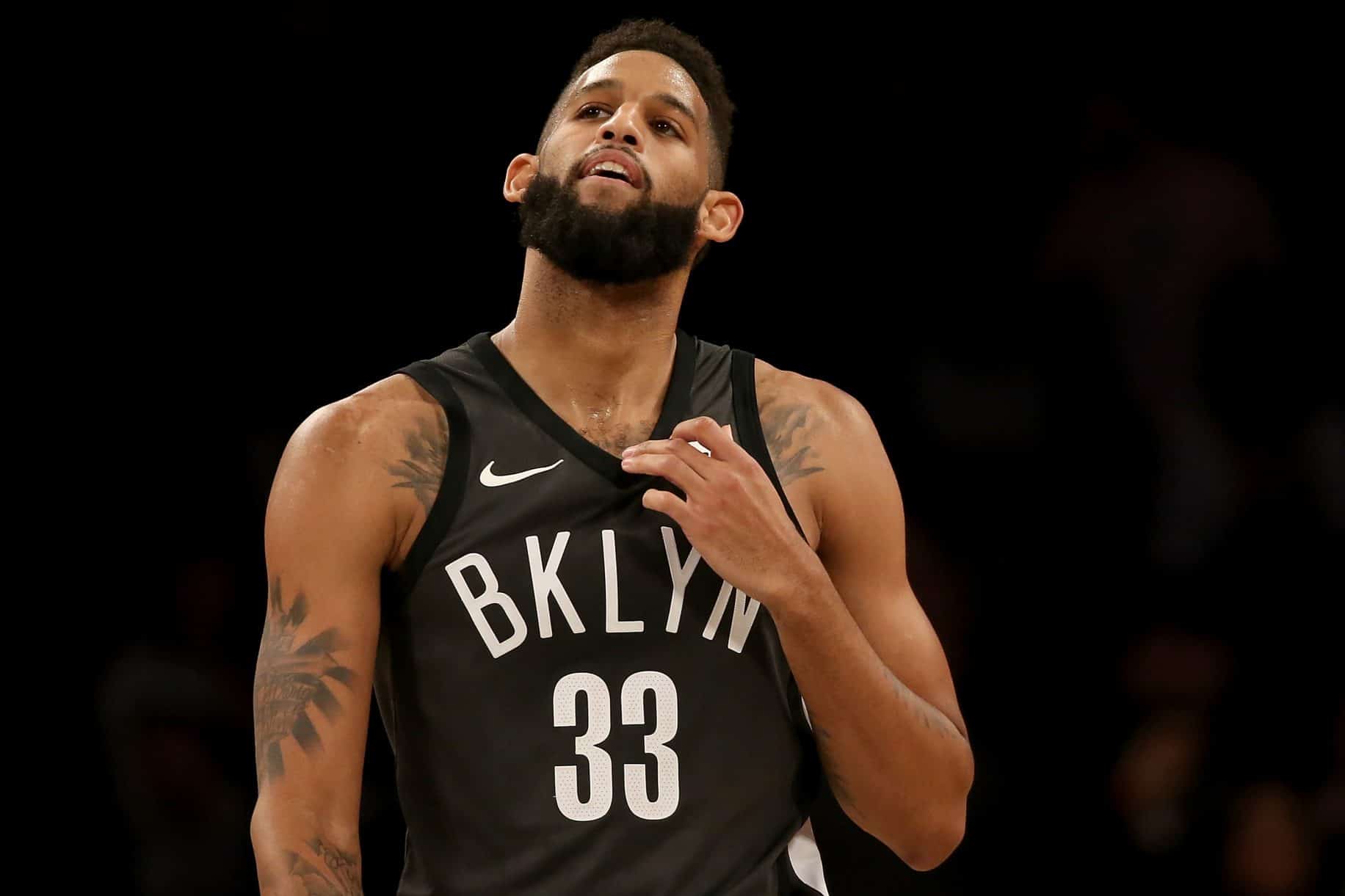 Acquired by the Brooklyn Nets back in July, Allen Crabbe has not provided his team with the highly praised three-point shot.
The 2017-2018 season for the Brooklyn Nets can be summed up in one word: unfulfilled.
Point guard Jeremy Lin was sidelined with injury for the entire year after just 25 minutes of action. Newcomer D'Angelo Russell is putting on an astonishing campaign for "Most Improved Player" to start the season but was also sidelined with injury after just 12 short games.
To bring their troubles full circle, guard Allen Crabbe, who the team traded for in mid-July and currently sits as their highest-paid player, cannot find his shot. A look at his erratic shooting streak and why it has become the Nets biggest issue.
The Brooklyn Nets suffered their third straight loss last night to the Indiana Pacers, 97-109.
Allen Crabbe scored 14 points right out the gate in the first quarter, behind 3-for-5 shooting from deep. It was the most points recorded by a Nets player in the first quarter all year.
Following the first quarter, however, Crabbe was non-existent on the offensive end. He finished the game with 17 points, connecting on only one shot in the second half. This game is the perfect summary of his first year with his new team.
Shoot it out. He'll keep shooting. That's all the Brooklyn Nets' coaching staff has to say when asked about Crabbe's slump. Teammate DeMarre Carroll said the same thing when speaking with the New York Post. 
"You've got to just keep shooting your way, stay confident, because the minute you don't [have confidence], that's when you're just going to continue to be in that slump. He'll get out of it. He's just got to mentally keep shooting, get in that gym and see that thing go through the net."
After shooting career-highs his last year in Portland, the former Trailblazer has hit a major decline. Though he's dealt with an injury (right sore knee), head coach Kenny Atkinson doesn't think there's any correlation.
"I'm not sure. You'd have to ask him that," Atkinson said via the NY Post. "I know it's sore. Everybody is playing with something. It's starting to get to that point of the season where everybody has bumps and bruises. The good thing is it's nothing structural. But it does need a little rest. Hopefully, he'll get closer to 100 percent."
Whether it does or not, fails to explain the sharpshooter's slump.
He posted a shooting line of 47/44/85 last season, as the primary scorer off Portland's bench. Now in a starting role with Brooklyn, Crabbe's recording a 40/38/83 line in 25 games.
Obviously, his free throw percentage isn't an issue, and his field goal percentage shoots just around the league average. But his shooting from deep has been abysmal by comparison, and he's taking 2.8 more shots per game.
Everyone (Crabbe included) thought this sixth man was ready for a starting job. He's seen 18 starts in 25 games played with the Nets, and all he's proven is the opposite.
Where does the inconsistency factor in? I like to say the guard has a bad case of Jekyll and Crabbe (nickname pending).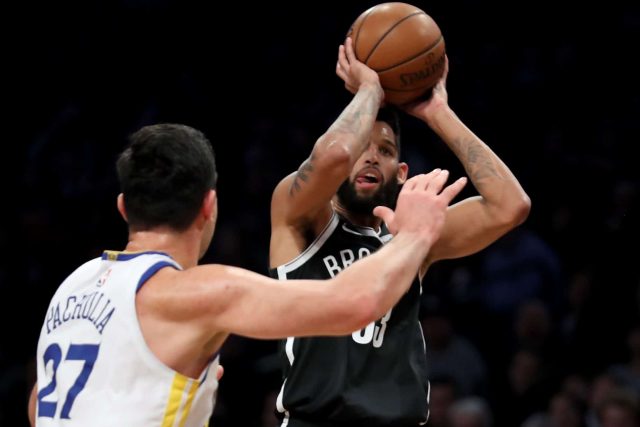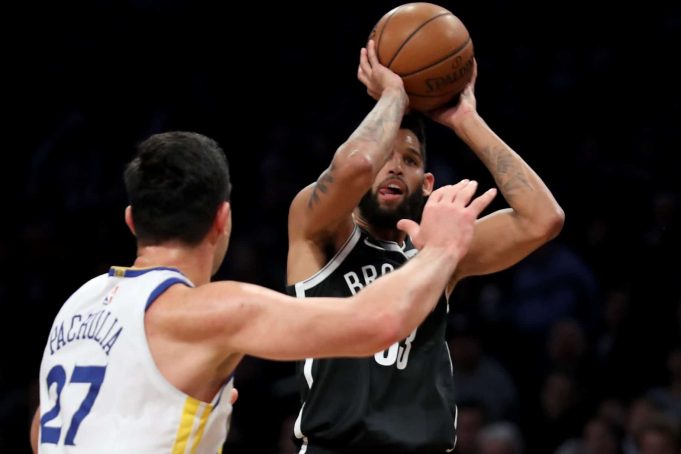 As a whole, he's shooting just above the league average behind the arc. But on catch and shoot jumpers from deep, Crabbe is hitting a 42 percent clip.
Only eight players in the NBA are taking more catch and shoot threes than the Nets guard, and he's got the third best percentage among them. (Klay Thompson 47.5, Ryan Anderson 42.7)
In regards to pull up jumpers, his percentage is atrocious. From behind the arc, he's shooting a low 21.7 percent of threes, and only attempting an average of one per game. The same goes for his field goal percentage as a whole on pull-ups, a mere 28.1 percent.
It's proving very difficult for the 11-18 Brooklyn Nets, who never know what they're going to get from their highest-paid player.
Can you imagine if Crabbe was shooting 44 percent from three this year? Certainly, the Nets would have captured at least one more win. Maybe two. Who knows? A more consistent scoring punch could certainly help in absence of D'Angelo Russell.
What can they do with the troubled guard? One option stands apparent among the rest. It may be time to place him back on the bench.
Guard Caris LeVert's recent play makes could make the transition smoother, or completely disrupt the offense at the same time. With a very important stretch laid ahead for the Nets, head coach Kenny Atkinson's "let him shoot" strategy will prove tiring.
Whether changing his role helps or maintains the current stigma, one thing stands true, this shooter's slump will continue to hinder success for the Brooklyn Nets.