The Brooklyn Nets are finally starting to look like an exciting NBA team. Their latest trade is a big reason why.
The Nets latest trade not only made the Nets even more young but made their future even brighter. Trevor Booker was sent to Philadelphia in exchange for: Jahlil Okafor, Nik Stauskas, and a 2019 second round pick.
Brooklyn and their fans were more than thrilled with the acquisition of Okafor when the news broke.
The big man made his Brooklyn debut against Toronto on Friday. The Nets ended up losing to the Raptors by a big margin but the newly acquired Nets showed up and played. Okafor scored 10 points and 4 rebounds in 23 minutes.
He is off to a good start but showed a little bit of a playing rust. Okafor only played a total of 25 minutes this year before being traded.
Talk about making a first impression@NStauskas11 sparks an 11-0 run! ? pic.twitter.com/ZprSzlVpk5

— Brooklyn Nets (@BrooklynNets) December 16, 2017
Stauskas, on the other hand, put on a shooting show in his debut with no signs of rust. He shot lights out (5-7 from three-point range) in Brooklyn loss and led the team in scoring.
The sharpshooting guard wants to prove he will not be a first-round bust, as he was drafted 8th overall by the Sacramento Kings in 2014. He played two years (75 games) as a Michigan Wolverine averaging 14.1 points per game over those two seasons. Arguably one of the best shooters in the 2014 NBA Draft, Stauskas shot .440 from three-point range.
The Sacramento Kings lottery pick would only play with the team for one season. His rookie year was not kind to him. He started just one game for the Kings, and even that was the final game of the regular season. Sacramento failed to berth the playoffs that season. Stauskas was a bench player throughout the season and was not pleased with his role. The Kings traded him to the 76ers the following offseason.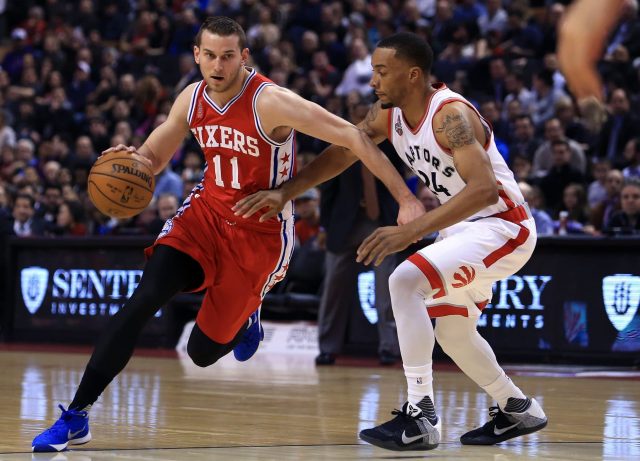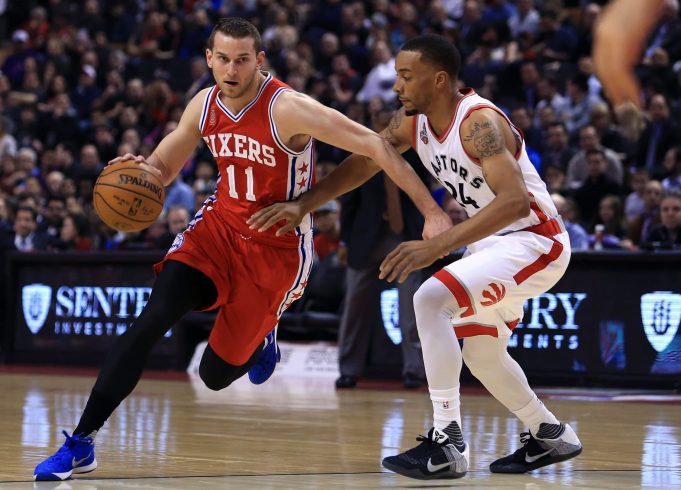 Stauskas' time as a 76er, was a mirror image of his rookie season. Philadelphia had a rough 2015-2016 season, enabling the guard to play a total of 73 games. He would end up starting 35 of those games on the year. He was a good contributor to the 76ers.
Not afraid to shoot the ball, Stauskas was one of the leading bench scorers for Philly. The 2015-2016 season would be his best run as a 76er. Minor injuries became a problem in the 2016-2017 season and limited his appearances in the starting five.
His overall career with Philadelphia was up and down, and he was traded after playing just six games with the team this season.
Brooklyn has given Stauskas a brand-new opportunity to prove himself. Now a Net, Stauskas joins a young rebuilding team surrounded by players who are developing.
In Brooklyn, he's reunited with his former college roommate Caris LeVert, and joins a team already stacked with three-point shooters. Crabbe, Dinwiddie, Harris, and now Stauskas will provide the Nets with a four-man fold they can rely on to stretch the floor.
---
The newcomer guard will fit well within this small ball offense, despite this team's ever-improving big man play. The Nets love to shoot the three-ball, and he will help them get back to that.
In his debut for the Nets, Nik Stauskas showed full confidence and no rust. He is ready to prove and rebirth his career and is a perfect bench asset for Brooklyn.