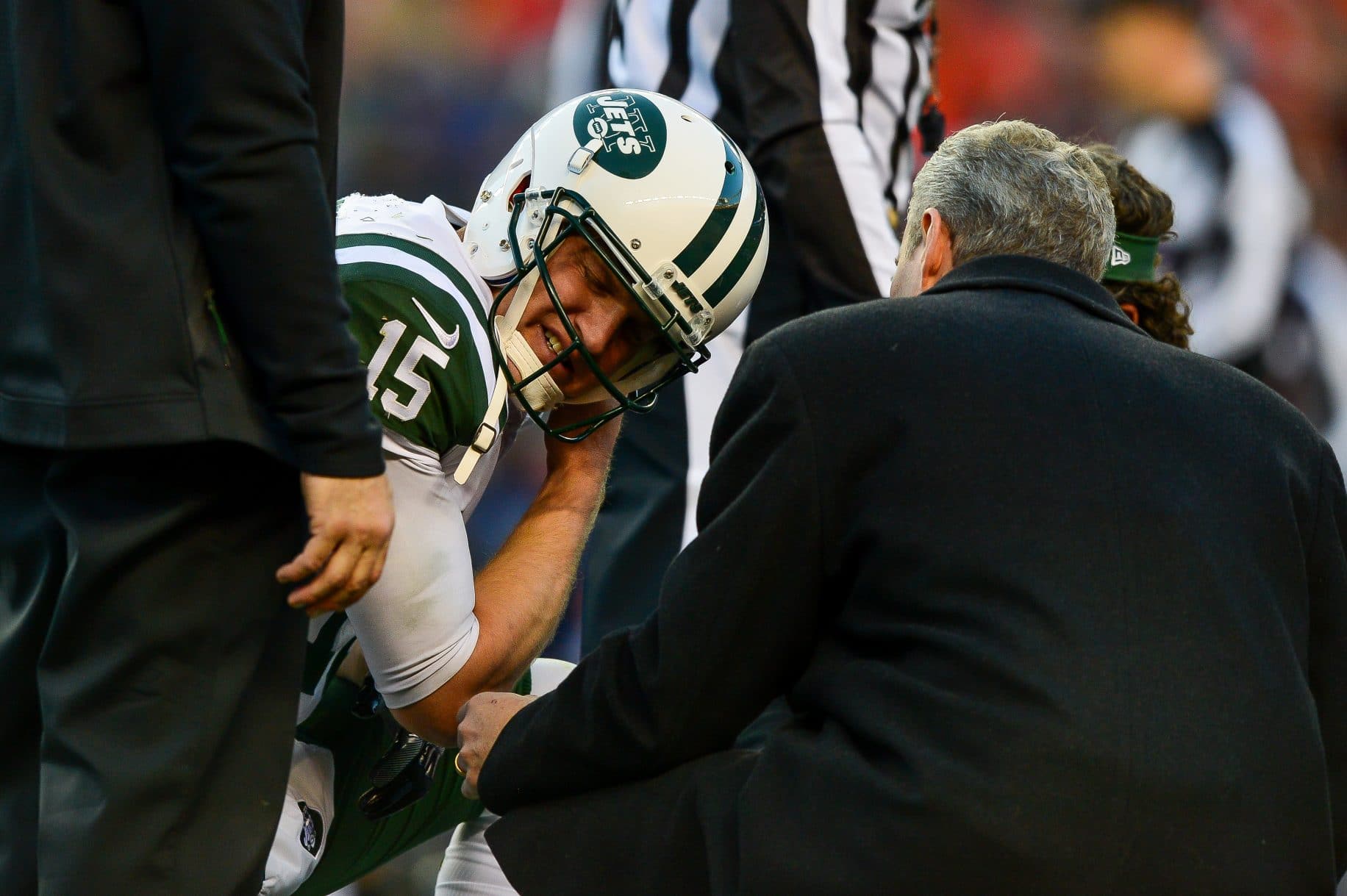 New York Jets quarterback Josh McCown gets emotional in his postgame press conference. His future with the Jets is uncertain, but his influence on this team has been a big positive.
"It's been the best because of the guys" — Josh McCown breaks down crying while talking about this season with the #Jets pic.twitter.com/INhqUFwPSw

— SportsNet New York (@SNYtv) December 11, 2017
Today went badly for the New York Jets in just about every way possible. The Denver Broncos completely outplayed the Jets from start to finish. To make matters worse, Josh McCown broke his left hand and is likely done for the season. McCown has been a great influence on the younger guys on this team and he let his emotions get the better of him after learning that his season could be over.
It's always tough seeing a guy go down with an injury. It's even tougher when that guy shows this kind of emotion in the postgame press conference. Despite his shortcomings, Josh McCown left everything he had out on the field this year. He's been a journeyman quarterback throughout his career, but no one can question his toughness. McCown is clearly a guy that eats, sleeps and breathes football.
This is even tougher to watch because if this is a season-ending injury, there is no guarantee that he will be back in the NFL next year. This could have been the last game of his career. My guess is that it won't be his last because quarterback play has been so bad in the NFL so someone is likely to take a flyer on him. Clearly, he is still passionate about the game so I bet we see him in an NFL uniform next season. If not in a uniform, surely he'll be on the sidelines as a coach at some point in the near future.
Josh McCown has been a solid influence on this Jets team. Who knows if we will ever see him in a Jet uniform again. Regardless, he should be getting a ton of respect for leaving it all out on the field every week.