Jahlil Okafor has the chance to grow into a star center with the Brooklyn Nets. Yes, believe it. It's most definitely the truth. 
Jahlil Okafor's civic duty is officially over. This past Thursday night, the former number three overall pick was traded from the Philadelphia 76ers to the Brooklyn Nets. And once he first steps foot in the Barclays Center, Okafor has the chance to grow into a star center with the Nets.
It has everything to do with timing.
On Jun. 25, 2015, the 76ers selected Okafor out of Duke University — a player whom many were high on after just one year at college.
Finishing his freshman season averaging 17.3 points per game, Okafor was a force to be reckoned with in the paint. Ranging from his ability to dominate in the low-post to finishing in the paint over anyone, Okafor was a near-unstoppable force for Mike Krzyzewski and the Blue Devils; he was even drawing comparisons to future Hall of Fame big man Tim Duncan based on his low-post game. Averaging 8.5 rebounds, as well as 1.4 blocks per game, he was also a battering ram in the middle, capable of protecting the rim.
At the end of the day, Okafor, like any other college prospect, had his flaws — inconsistent defense and being shaky from the charity stripe — but the 76ers felt comfortable taking him with the third overall pick. Little did Okafor know the mess he and the organization would find themselves in down the road.
In his rookie year, Okafor impressed many finishing the season averaging 17.5 points and 7.0 rebounds per game in 30.0 minutes a night. Whether it be playing in the post, hitting the boards or being the focal point of Brett Brown's offense, Okafor played to his strengths with the 76ers. Simultaneously, he did not improve any aspects of his game that were holding him back at Duke — his overall defense and free throw shooting.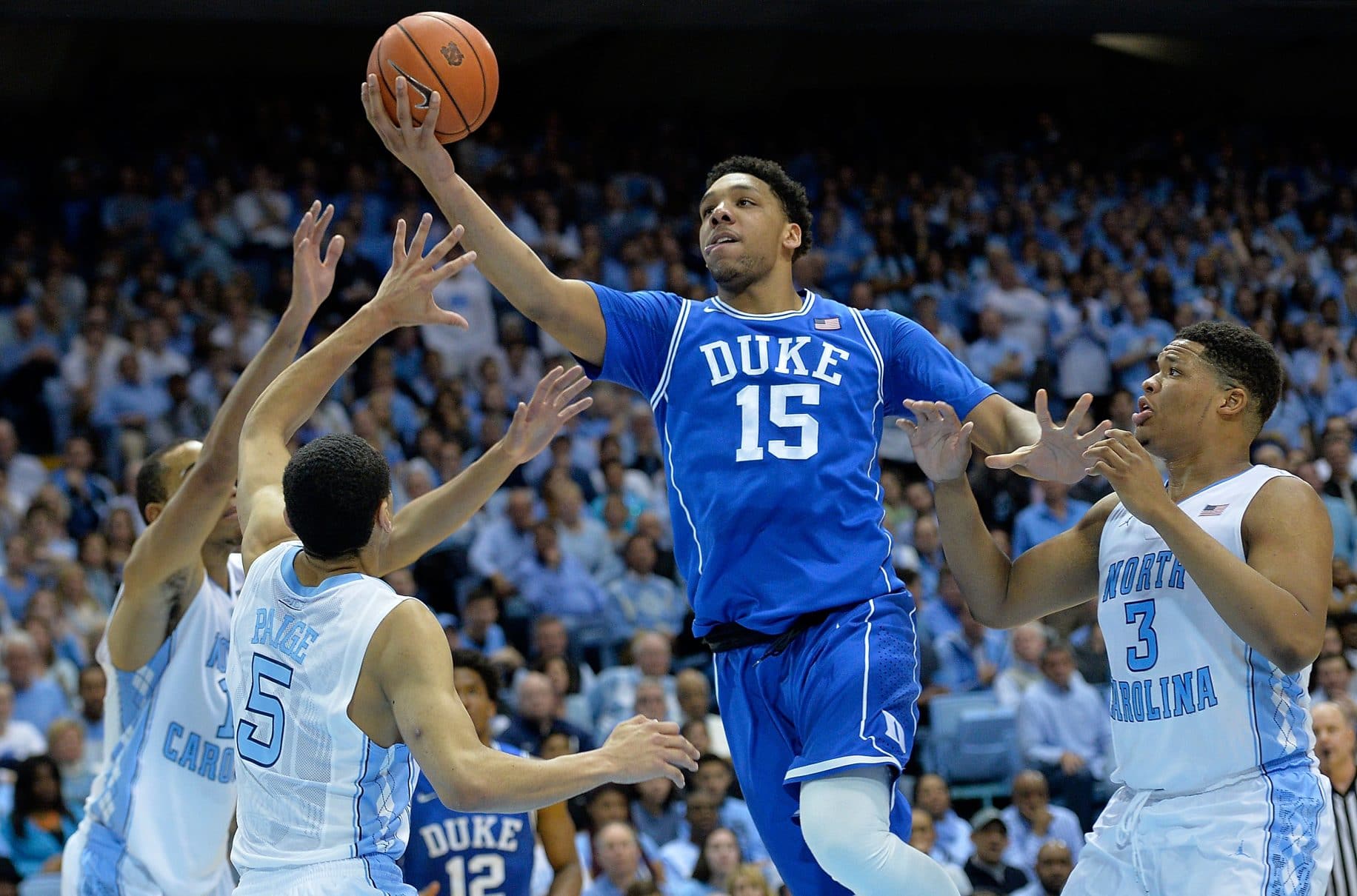 Failing to pose a respectable or potent defensive presence in the paint, Okafor was a disappointment for Philadelphia on that end of the floor. Shooting just 68.6 percent from the charity stripe, he was unable to capitalize on being hacked in the paint too.
The ensuing year is when the chaos commenced for Okafor. With Embiid healthy and showcasing the ability to be a two-way star, Okafor found himself out of a consistent starting role.
In the playing time he was granted, Okafor didn't advance his game in any way. Finishing the 2016-17 season averaging 11.8 points and 4.8 rebounds per game in just 22.7 minutes a night, he was unable to prosper into the star big many thought he had the potential to become. After appearing in just two games this season, Okafor was dealt to the Nets.
Throughout the duration of his stay in the city of Brotherly Love, Okafor had been involved in a plethora of trade rumors. Whether it be when Embiid began to play at a high level, over the course of the offseason, or even going into training camp, Okafor had been apart of a number of trade discussions and speculation. Some even wondered whether he was drafted in 2015 for the sole purpose of being trade ammo in the near future. Now the speculation of his future in Philadelphia is done with; he's a Brooklyn Net.
It's no secret that the Nets are not yet a contending team, despite their competitive play. At 10-15, they're simply not a threat to make noise in the Eastern Conference. At the same time, they have played hard, even against some of the league's best; they defeated the Cleveland Cavaliers and, most recently, the Oklahoma City Thunder in Mexico City.
In the midst of their rebuild, the Nets possess a number of young, intriguing players. With Rondae Hollis-Jefferson (22), Joe Harris (26), Allen Crabbe (25) and Caris LeVert (23) and now Russell (21), to name a few, in place, Okafor joins a relatively young core led by head coach Kenny Atkinson — who continues to get the most out of his team on any every night basis. They play hard defensively and like to run up and down the floor.
Okafor should be able to gradually work his way into Atkinson's rotation, but likely not right away. With veterans' Timofey Mozgov and Tyler Zeller, as well as rookie Jarrett Allen, who has impressed the Nets' faithful in his rookie year, all present, the Nets are now four men deep at center with Okafor.
It'll most likely take a few weeks for Okafor to get into the swing of things and get back into a starting role, which is expected; it wouldn't make sense for Atkinson to just throw him into the starting gig.
The talent is and has always been there with Okafor; he's a post-up big — which is a dying breed in the NBA –, can finish in the paint and hit the boards.
He's still just 21-years-old, meaning his defense can improve, as can his free throw shooting, although it will be no simple task. Okafor struggles to defend the post, contain his matchup and has shot below 70 percent from the free throw line in each of his three years in the NBA. He's got a way to go before he can be looked upon as a franchise center. Simultaneously, it's important to remember the success Okafor saw in his rookie season.
Before the drama with Philly occurred, regarding his role and future with the team, Okafor had adjusted well to the NBA game. He excelled in the post, finished in the paint and hit the boards; he was just as advertised. Better late than never for Okafor to potentially take that next step in his development in being a premier NBA center.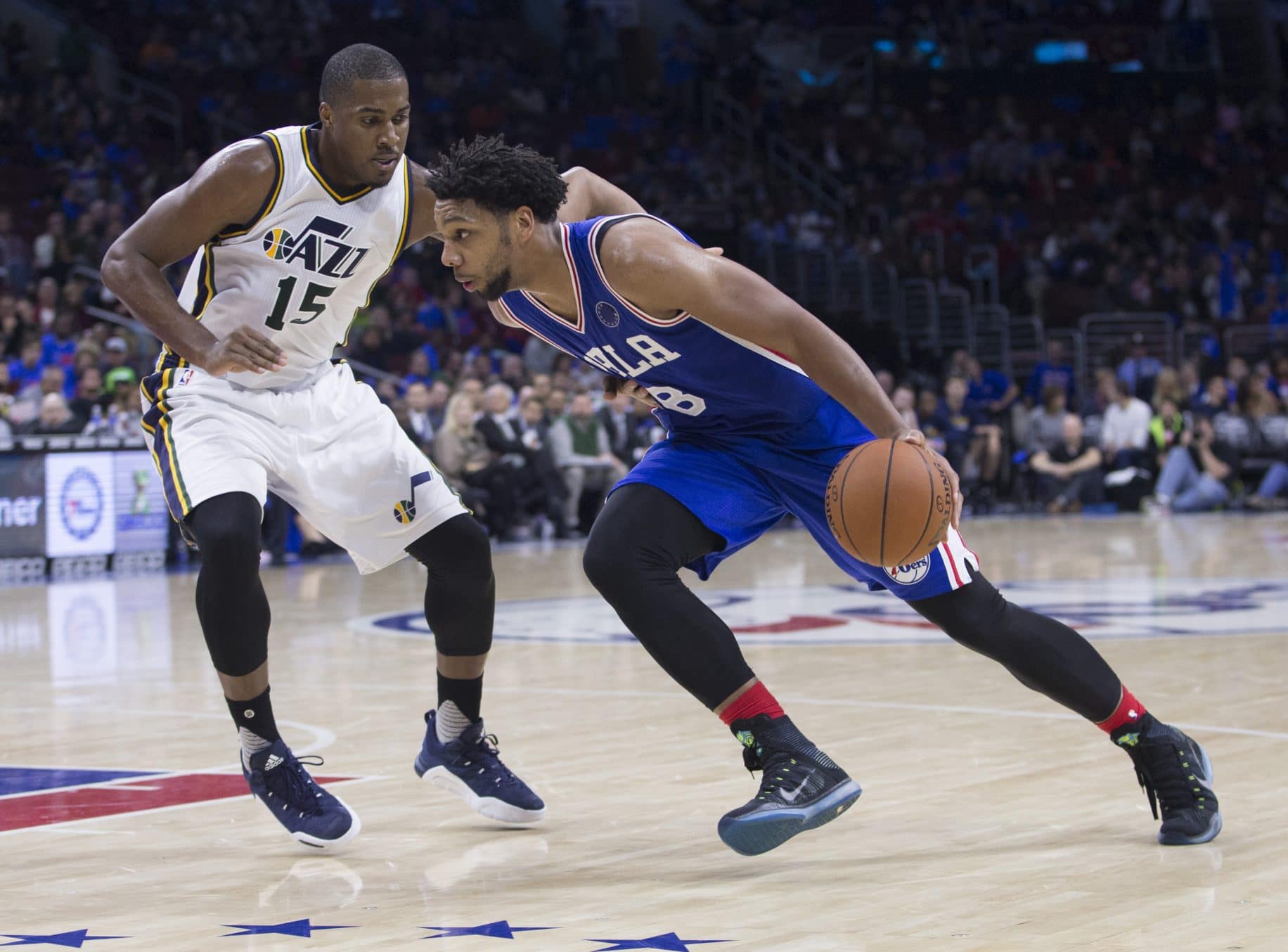 It'll be important for Atkinson and the Nets to take it slow with Okafor; he hasn't manned a significant role in nearly two seasons. The Nets just so happen to have the luxury of being a young team on the rise that is looking for players to come into their own. Isn't Okafor just the type of player the Nets are looking for to establish himself as a franchise player?
With guys like Russell, Hollis-Jefferson, LeVert and now Okafor growing together as a unit, the Nets could see themselves playing for playoff contention in the near future, maybe as soon as next season.
Okafor was a projected top-five pick and number one selection, by some, for a reason. Post-up big men are becoming a rarity in the NBA, so if Okafor can master and/or dominate in the low-post, he can still be a formidable threat. Couple that skill set with an improved defensive game and the Duke standout could find himself a permanent home in Brooklyn.
Okafor has the most upside out of the four centers on the Nets' roster. Mozgov has already shown he's a solid rotation, but not franchise big man and the same goes for Zeller. In the case of Allen, the Nets could potentially look to pair him and Okafor alongside one another on their frontline — which could make for an intriguing combo down low. Slotting Okafor into the rotation and allowing him to grow is just the chance he needs; with a number of frontline pieces in his way or awaiting their time such as Nerlens Noel, Dario Saric and Embiid at some point throughout his time in Philly, Okafor was essentially in a position to fail or one that wouldn't allow him to grow into a star center. Now with the Nets, a team looking for building blocks, Okafor can begin, or attempt to establish himself as a franchise cornerstone.
Okafor was once compared to Duncan and viewed as a franchise-altering player. Now in Brooklyn and out of Philadelphia, he finally has the chance to be that star and driving force in the middle — which he never had the chance to be in Philly.