After a rocky start to a promising career, big man Jahlil Okafor will get another shot with the Brooklyn Nets.
G
eneral Manager Sean Marks has pulled off another impact trade for the young gun Brooklyn Nets.
In exchange for veteran forward Trevor Booker, the Philadelphia 76ers have sent: Jahlil Okafor, Nik Stauskas, and a future second-round pick (via New York).
This deal makes perfect sense for Brooklyn, who was likely preparing to let Booker walk at the end of the year in free agency.
Okafor, the third overall pick in the 2015 NBA Draft, was completely cut from the 76ers rotation after a strong first two years in the league.
Stauskas is a strong shooting option that could develop even further with the right minutes for Brooklyn.
Any pick is a good pick, as the Nets are slowly but surely stacking up.
The Nets are accumulating lottery pick talent for the lowest price. At 22-years-old, there's no reason Okafor still can't succeed in this league.
He posted rookie averages of 17.5 points and seven rebounds per game. On a more barren 76ers squad than what we see today, but still. For a team in need of rebounding and a scoring boost, this trade fits the bill.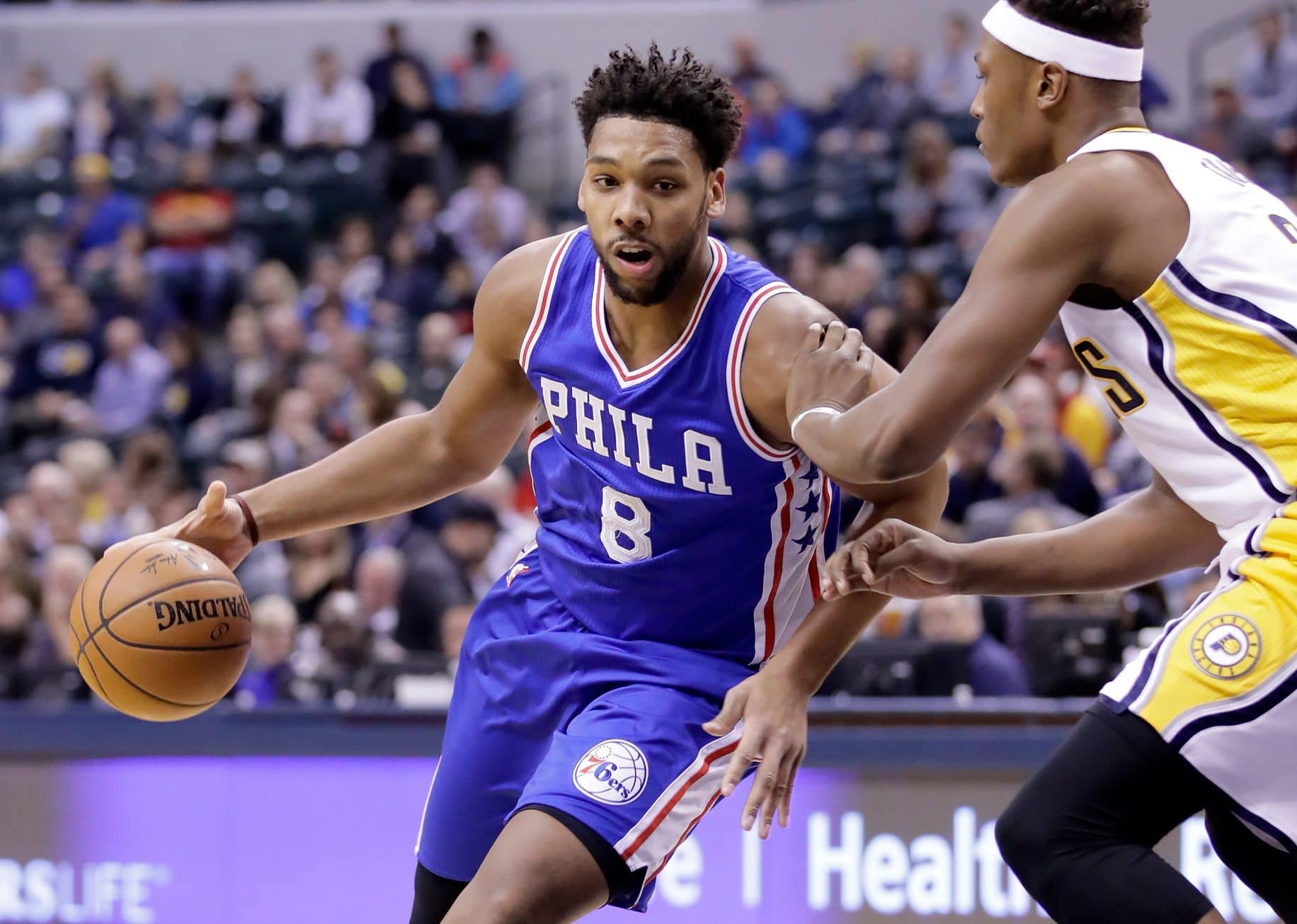 No one is calling Okafor a star center, and he'll have to earn each and every one of his minutes. But at one point he was drafted second overall with a healthy NBA career in mind.
He'll be given the opportunity to prove they were right, now with the Brooklyn Nets.
Just as point guard D'Angelo Russell was once dubbed the next Lakers' leader in Los Angeles, but traded away after an incident with teammate Nick Young. Now in Brooklyn, he's thriving and even exceeding prior expectation.
See the theme?
Okafor made some questionable choices in Philadelphia. Including but not excluding: an alley brawl after a 76ers' loss, and exceeding 100 MPH on a local bridge. Yet his downfall in Philadelphia may eventually be summed up to bad timing.
"The Process" has done a lot for other youth in Philadelphia, but ultimately prevented any chance of real success for Okafor.
---
Stauskas hasn't found his place in the league yet, after falling 8th overall to the Sacramento Kings in the 2014 NBA Draft. It's worth noting he played in Michigan next to Brooklyn's Caris LeVert.
Prior to the 76ers' acquisition of JJ Redick and emergence of Robert Covington, the young guard shot a .368 clip from behind the arc. There's room to develop that still, as he's only 24, and I'd bet my bottom dollar Atkinson gets it done.
The Nets' head coach told Nets Daily that this program is more than ideal for players of their stature. Brooklyn's environment and locker room will set Okafor and Stauskas up for success just as it has done for the others before them.
"I think they're coming into a strong locker room. I think they're coming into a program with a staff that really cares, a front office that is top notch. I'm really excited about this."
Whether they sink or swim, is up to their own play, and whether or not they "buy in" to Atkinson's coaching.
First it was D'Angelo Russell. Now it's Jahlil Okafor. The Brooklyn Nets are handing out yet another second chance to a piece of young talent that simply has not found its way.
In the first case, it's more than paid off. Russell may develop into the Nets' next franchise player, provided he can stay healthy. Should Okafor follow a similar path with the Nets, the team's youth core will be fully established.
Brooklyn is slowly becoming the NBA's home for players in need of a rebirth.
Jahlil Okafor's number has been called, and he won't be the last.