Whatever you'd like to call the New York Jets, keep one extremely important aspect in mind: This organization always plays to win every game.
After a disappointing 4-12 season in 2003, Wellington Mara stepped in and made far-reaching changes. He brought in his guy, Tom Coughlin, to coach (despite others not too hot to trot regarding the hiring). Ernie Accorsi made sure to take advantage of dislike of the Chargers organization by the Manning camp by trading for his guy, Eli Manning, the kid Accorsi was sure about (going as far as to guarantee championships of him) out of the No. 4 overall slot.
The New York Football Giants made sure to get "their guys." They were rewarded with two Vince Lombardi Trophies.
Several years earlier, via 1997 after a horrendous 1-15 season, the New York Jets took a similar approach. Leon Hess admitted defeat and backed up the truck for Bill Parcells. It just so happened that a generational quarterback was ready to enter the NFL Draft. Instead, Tennessee Junior Peyton Manning opted for a senior season and the Jets drafted Mr. Keyshawn Johnson.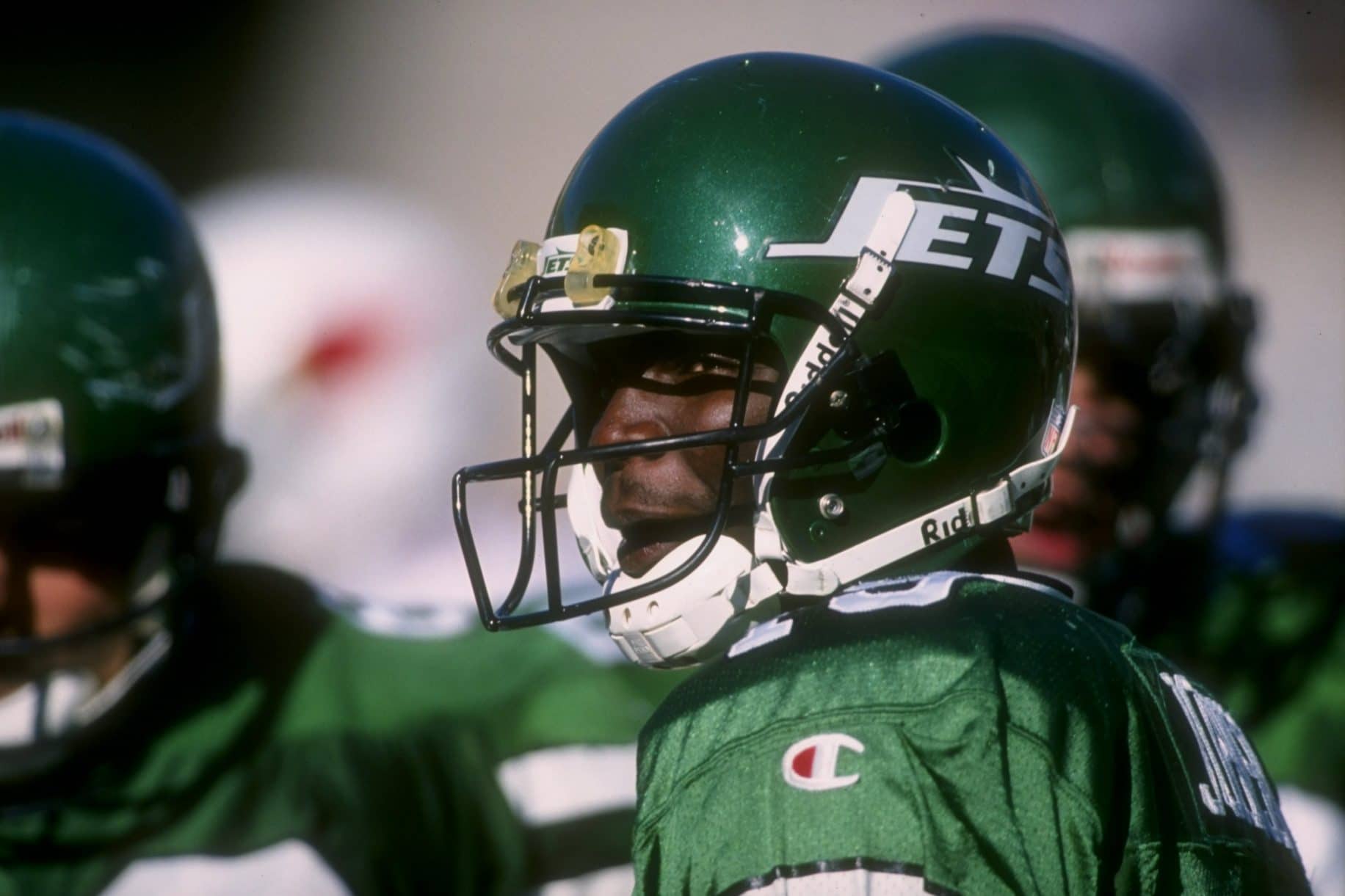 Those are the breaks.
Both organizations failed miserably in each season, no tanking involved. One happened to get lucky. The other, well, the other didn't and continues that search for a game-changer at the signal-calling position on offense.
Treating every game as precious is always the correct move in the N.F.L. There's only 16. From player to coach, general manager to owner, each Sunday needs to be treated as a gift from the football gods.
There is no tanking in football. There's simply too much parity and unforeseen happenstance that can ruin the best-laid plans. Rather, a strong organizational base with the correct frame of mind is the tact to take in this league.
"The Process" from a Philadelphia 76ers and N.B.A. point of view is a real thing. In that league, very few champs are crowned. Superstars rule the world. Despite a lottery that doesn't even guarantee tanking teams a No. 1 selection, tanking season-after-season garners legitimate results.
Find the tanking team in the N.F.L. that's successfully tanked their way to a championship. There isn't one.
As "luck" would have it, after a 13-year career in Indianapolis, the Colts found themselves extraordinary lucky when Manning decided to land on the shelf for the first time in his career. They took advantage of the injury and totally tanked it for the next generational QB talent in the land, Andrew Luck.
General manager Ryan Grigson was hired the very same time Luck was drafted. After three playoff seasons that resulted in three playoff appearances and one AFC Championship Game nod (mainly due to Luck's brilliance of pushing an above-average squad to the brink), Indy has plummeted to the basement of the league. Even with a healthy luck, the losing stench had finally caught up with the Colts. Grigson's arrogance in signing veteran weapons instead of shoring up the O-line did his young righty in.
On Sunday, sounds from the underbelly of Jets fandom will continue to cry aloud. Why win meaningless games when there's no true pot at the end of the 2017 rainbow?
That's the fan take. They see the talent at the end of the 2018 offseason rainbow. They see the young talents named Sam Darnold, Josh Rosen, Josh Allen, Baker Mayfield and Lamar Jackson and salivate in knowing their Jets can land one.
That's fine. Just understand one thing: that's not the organization's take.
What Mike Maccagnan is thinking is completely different. Despite overwhelming tank claims last spring and summer, Mikey Mac actually improved the roster. Jettisoning over-the-hill vets like Darrelle Revis, Nick Mangold and David Harris equaled "tanking" to your local media mind. To the Jets, it equaled just more opportunity for burgeoning youngsters and thus, an improved roster.
What Todd Bowles is thinking is a win. That's all he cares about on this day. With calls for Bryce Petty and Christian Hackenberg, Bowles is sitting very happily with Josh McCown — the very same 38-year-old guy who's tearing it up (in comparison to expectations).
So when you watch your 5-7 Jets take on the Denver Broncos at Mile High this Sunday, try not to think about the Darnolds and Rosens. Take it upon yourself to realize what others within the league already understand.
Every National Football League game is precious. Ther are far too few to think any differently.
Winning breeds a strong foundation for the future. Effort creates an environment of winners.
And yeah, as a Jets fan, it's going to be tough to see your older brothers come out nowhere and replace you in the draft. To see the blue team in the state luckily move from Eli Manning to another stud guy will be a bitter pill to swallow.
But for now, forget drafting slots. The Jets seem to have the right front office-personnel in position to move this thing in the right direction. If an organization's football regime knows what it's doing, they'll eventually snag that franchise quarterback everybody's foaming at the mouth for.