The New York Knicks are dealing with a plethora of injuries that are beginning to derail their once-promising 2017-18 season.
The New York Knicks came out of the gates firing, going 10-7. Ever since it's gone off the rails.
Dropping five of their last six games, they're in the middle of a losing skid, and even worse, are dealing with a number of injuries — which are beginning to ruin and/or derail their season.
The team's most prominent player and focal point, Kristaps Porzingis, has been hit hard by the injury bug. Suffering a sprained left ankle, experiencing lower back tightness and, most recently, exiting a game early with a sore ankle, Porzingis has been injury-prone this season.
Porzingis is, without question, the driving force of this Knicks' team. Averaging 25.8 points while posting 2.1 blocks per game, he has made an impact on both ends. Whether it be playing out on the perimeter, attacking the net, or competing on the defensive end, the big man has been a two-way force.
The Knicks' other go-to scoring option, Tim Hardaway Jr., has found himself in quite the pickle. After dealing with a sore foot, Hardaway now finds himself in even more danger as he's currently trying to recover from a leg injury. According to Marc Berman of the NY Post, his return date could be anywhere from two weeks to two months.
Hardaway has lived up to his $71 million contract. Averaging a career-high 17.8 points per game, he has been crucial to the Knicks' offensive attack. Whether it be playing in isolation, finishing in the paint, or sticking outside jumpers, the shooting guard has been a welcome addition to Jeff Hornacek's rotation; he has also held his own on the defensive end, playing competitive one-on-one defense — which many did not see coming.
Rookie point guard Frank Ntilikina, who the Knicks have high aspirations for, has dealt with ankle injuries throughout the first quarter of his rookie season.
While not manning a starting role, the 19-year old Ntilikina has been a strong defensive presence. Averaging 1.3 steals and 3.2 assists per game in just 19.3 minutes a night, Ntilikina has pick-pocketed on the defensive end, facilitated for his teammates and hasn't backed down to anyone.
Center Enes Kanter was also nursing a back injury two weeks ago, which sidelined him for three games. Kanter, a walking double-double, has been an energetic presence for the Knicks.
Averaging 13.9 points and 10.5 rebounds per game in just 26.0 minutes a night, Kanter has made an impact on both ends. He's been a post-up presence, has hit the boards on both ends, and has been a pleasant surprise with his ability to hold his own in the low-post. Kanter's energy and passion have made him a leader on this Knicks' team.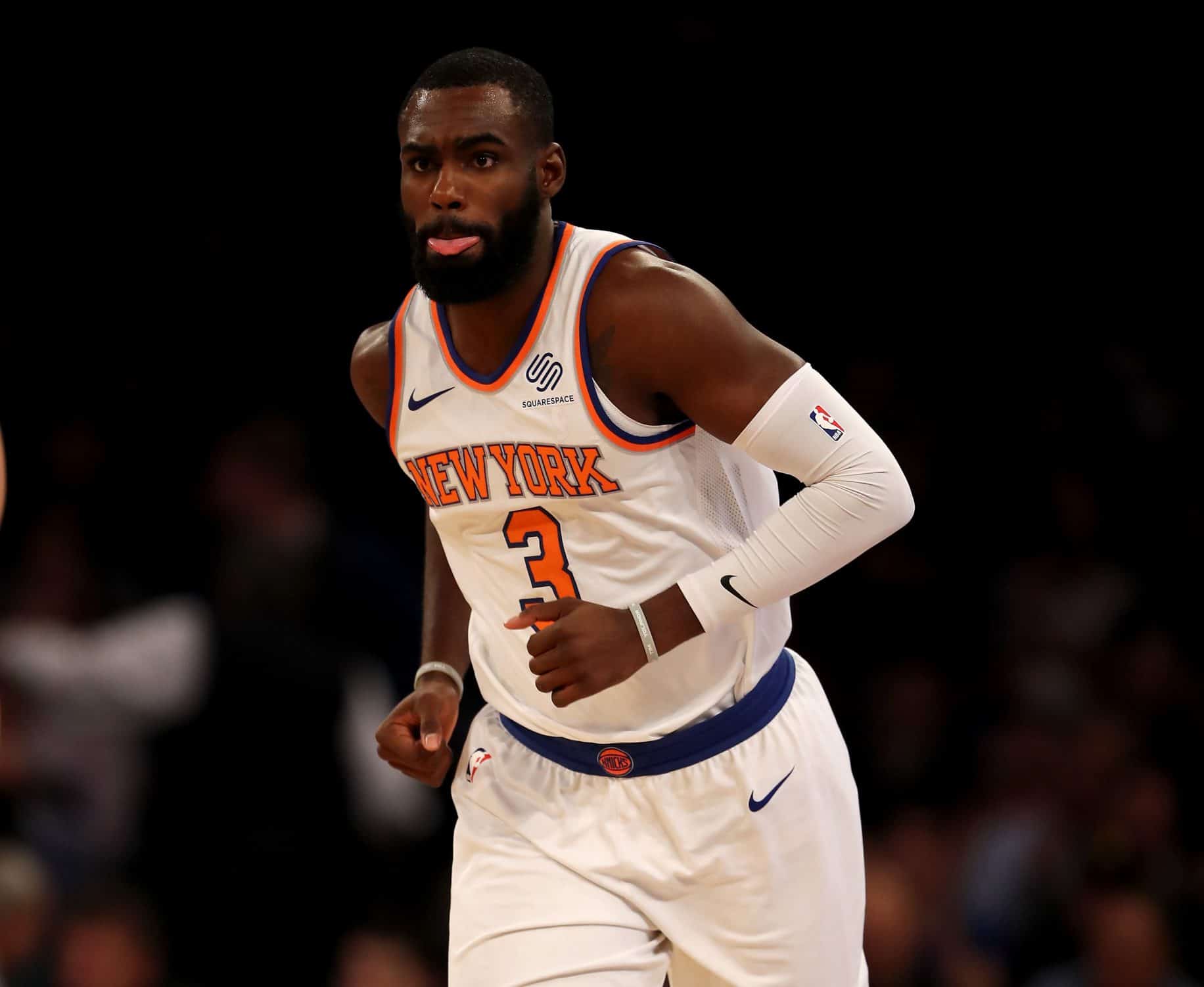 The Knicks have gone from being a potential playoff team to an injury-riddled squad on the outside looking in at meaningful spring basketball. With arguably their four most important players in and out of games due to injury, or rest, Hornacek finds himself swapping players in and out of his starting five quite often.
Throughout their first 17 games, the Knicks were playing like an energetic, up-and-coming group. They were running the fast break with ease, controlling the tempo and limiting teams' offensive production; they were playing with an energy and swagger that no one could disrupt. With injuries to Porzingis and Hardaway in particular, as well as Ntilikina and Kanter, the Knicks are now seeing injuries rapidly derail their once promising start.
Porzingis took a nasty fall two weeks ago versus the Miami Heat, Hardaway could potentially miss an extended period of time with a leg injury, Ntilikina has dealt with reoccurring ankle woes and Kanter just recently returned from his back injury.
Without Kanter, the Knicks went 0-3. Without Porzingis and Hardaway, the Knicks have lost two consecutive games and were blown out by the Indiana Pacers on Monday night, down by as many as 36 points at one point.
The Knicks are collectively being limited by injuries. Is it because of conditioning? The training staff? Just being unfortunately plagued by the injury bug? Whatever the case may be, the Knicks find themselves back below the .500 mark and are quickly seeing their season dwindle as a result of injuries — which is devastating for Hornacek's squad.