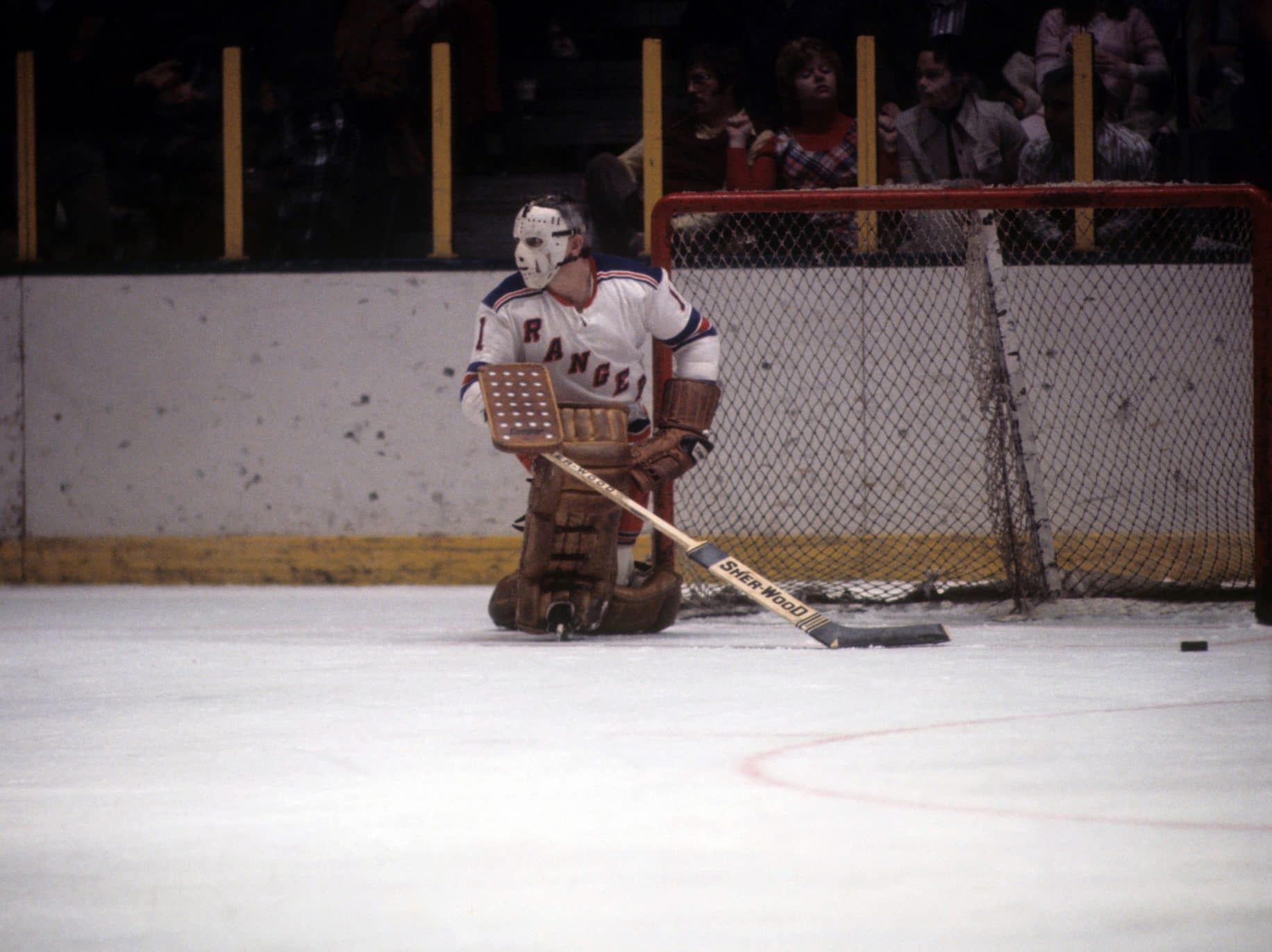 3. Eddie Giacomin (1966-1976)
538 Games Played, 266-172-89, 49 Shutouts, 2.73 Goals Against Average
On May 18, 1965, Ed Giacomin was traded to the New York Rangers. This is when the love affair between Giacomin and the Ranger fans began. Eddie is on the Rangers all-time goaltending list, he ranked first overall in career wins (267) and shutouts (49), and second in appearances (539) at the time of his departure in 1975.
On Mar. 19, 1972, he became the first Ranger goalie to record two points in a game (both assists) against the Toronto Maple Leafs at Madison Square Garden. Eddie was a workhorse as he played in 66 or more regular season games between 1967-1970. He won the Vezina Trophy along with Gilles Villemure in the 1970-71 season.
In one of the most know transactions in all of sport, Eddie was placed on waivers on Oct. 31, 1975, and was picked up by the Detroit Red Wings. Giacomin's first game for Detroit was against the New York Rangers at Madison Square Garden. The fans gave him a standing ovation as they cheered "Ed-die, Ed-die" throughout the garden.