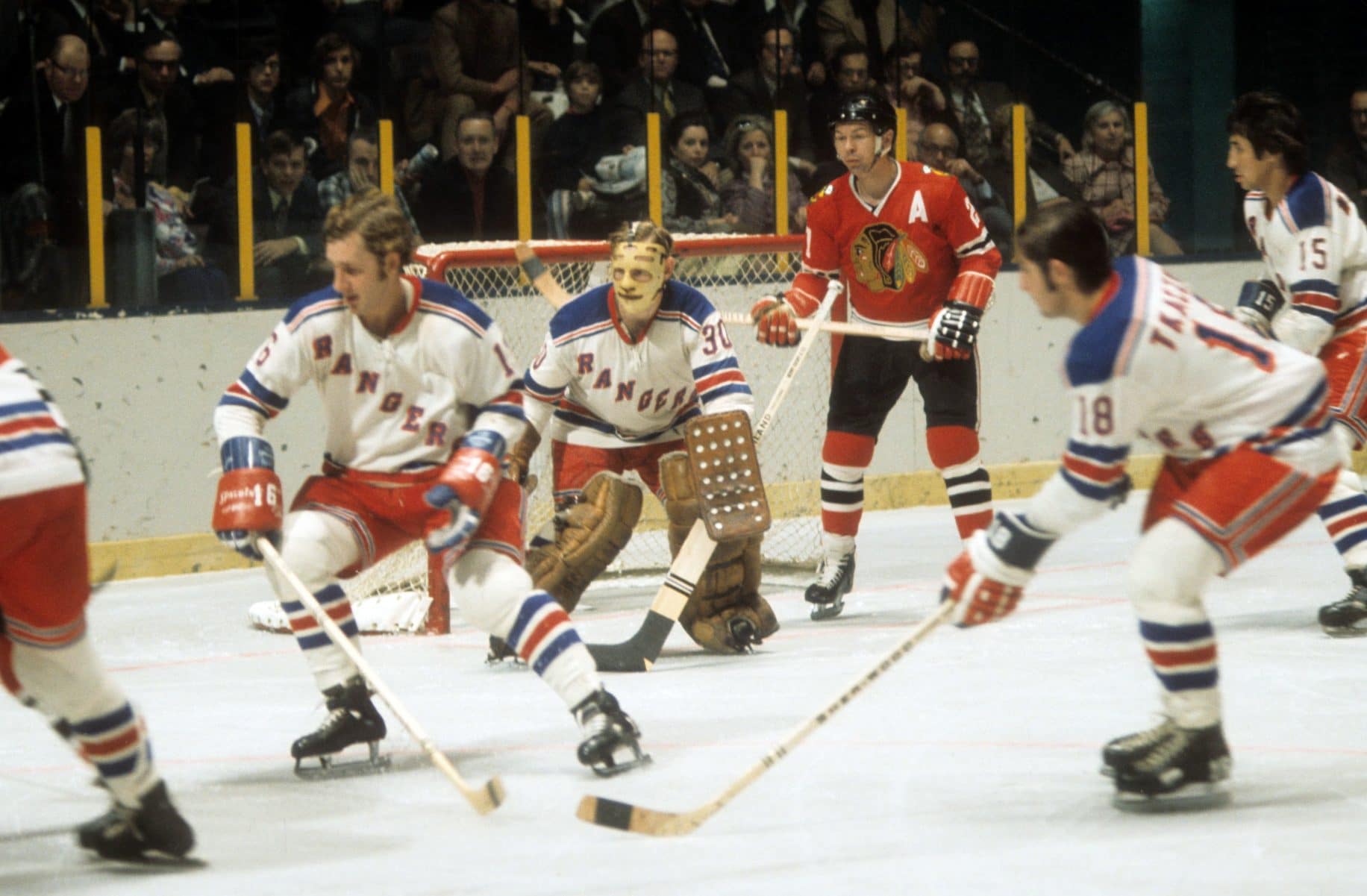 184 Games played, 98-53-23, 13 Shutouts, 2.62 Goals Against Average
Gilles Villemure was promoted to the New York Rangers from Baltimore (AHL) to replace injured Jacques Plante in 1963. Villemure played in the minor league of the Rangers organization until 1970 when he became the full-time backup to Eddie Giacomin.
Villemure played in 34 games and together with Giacomin, they won the Vezina trophy as the league's best goalies. Villemure remained the backup until the 1974-75 season where he was then the number one goalie for the Rangers appearing in 45 games of the 80 played that season.
Villemure started the last two playoff games that season and though he started with the Rangers the following season, he was later traded to the Chicago Blackhawks where he finished out his career.