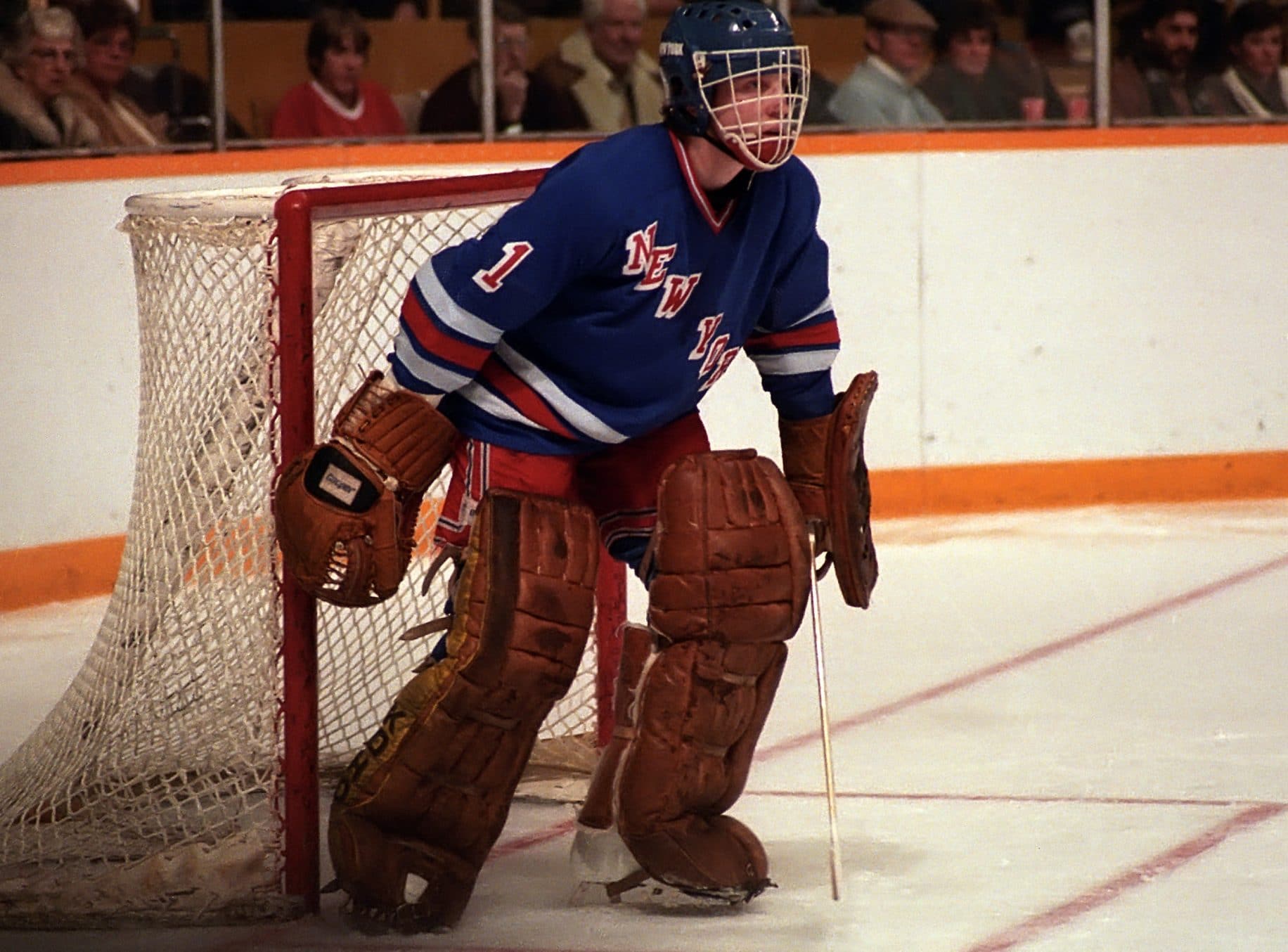 138 Games played, 56-56-13 with 1 shutout, 3.69 Goals Against Average   
Glen Hanlon was drafted by the Vancouver Canucks in the 1977 NHL Entry Draft in the third round, 40th overall. The Rangers acquired him from the St. Louis Blues on Jan. 4, 1983, along with Vaclav Nedomansky for Andre Dore.
He was best known for an epic playoff battle against the New York Islanders in 1984.
The Rangers led the Patrick Division semifinal series 2-1 but lost in Game 4. Game 5 came down to the final seconds in regulation and Rangers fans celebrated when Don Maloney batted in the tying goal (the goal should have been disallowed, but it was called a good goal).
Unfortunately, the Islanders would win the series in overtime on Ken Morrow's shot from the right circle that went right through Glen Hanlon's legs.