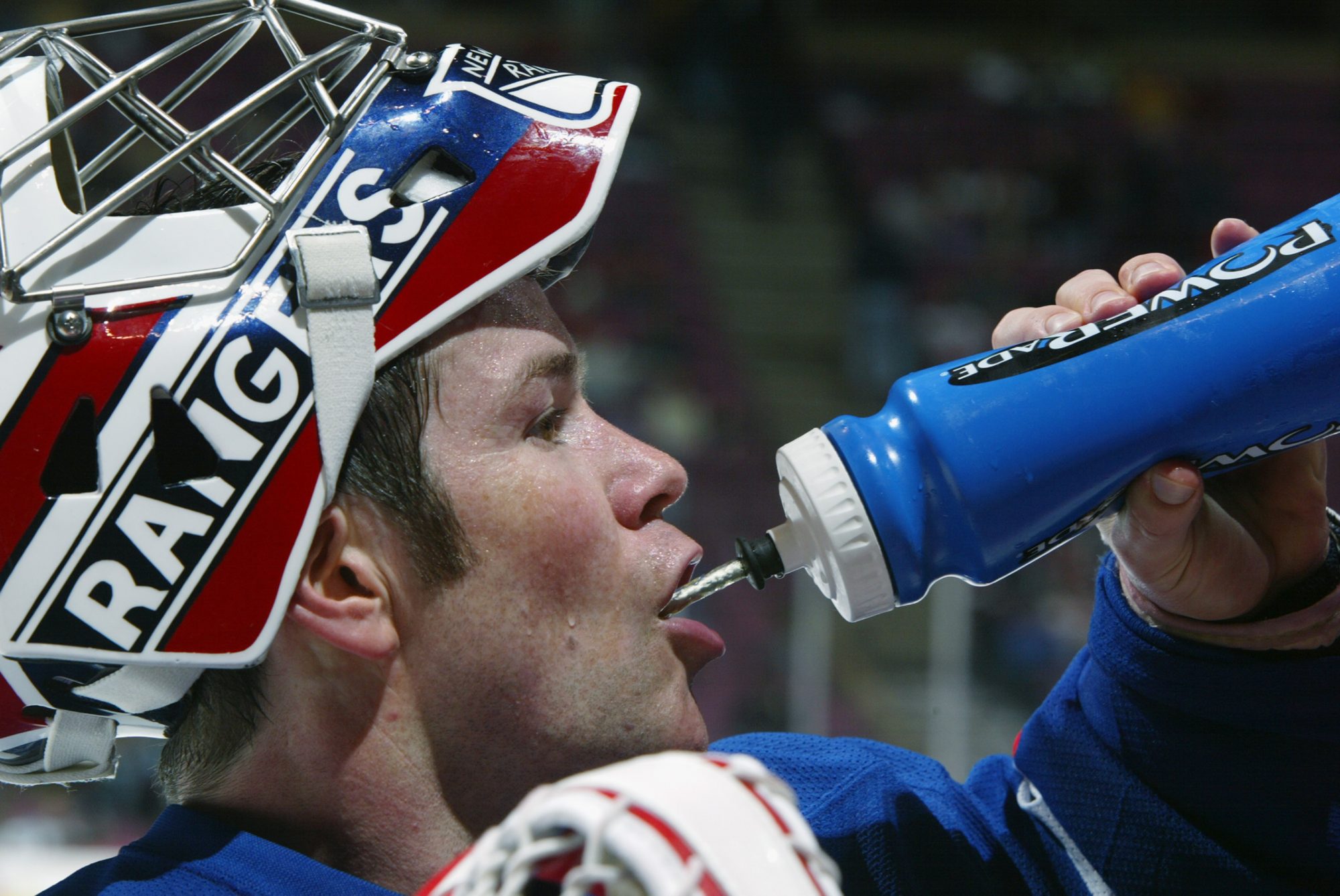 666 Games played, 301-258-73, 24 Shutouts, 2.89 Goals Against Average
Mike Richter spent his entire NHL career with the Blueshirts. Drafted in the second round, 28th overall of the 1985 NHL Draft, Richter began his Rangers career in the 1989-90 season. His 666 appearances are a team record, while his 301 wins rank second and his 24 shutouts are tied for fourth. A three-time All-Star (1992,1994, 2000), Richter had his best season in 1994, as did all of Rangerstown. Richter won 42 games that season, he was named MVP of the NHL ALL-Star Game (at MSG) and he took the team to the Rangerstown promise land as the Rangers won the Stanley Cup after 54 years of waiting.
Richter was 16-7 in 23 playoff games in 1994. In 1996, Richter participated in the World Cup of Hockey as he represented the Rangers and Team USA. He led the U.S. to the 1996 World Cup of Hockey championship and was named the Most Valuable Player of the tournament. Richter suffered a concussion on Nov. 7, 2002, and missed most of the season. On Sept. 4, 2003, he officially retired from the NHL.