How bad is the New York Giants' offense? It is officially the worst unit in the NFL and it's not even close.
With Odell Beckham Jr., Brandon Marshall, Dwayne Harris and Weston Richburg all on injured reserve, it would've been unfair to expect the New York Giants' offense to pose a potent bunch. However, the level which this team has played at over the last two months is incredibly horrific to the point where they are officially the worst offensive unit in the NFL.
Ever since the week of infamy transpired — Week 5 vs Los Angeles where Beckham, Marshall and Harris all went down for the year — the Giants once mediocre offense, turned abysmal. While they have managed to string together two impressive wins — one in Denver, the other versus Kansas City — their offensive attack has been nonexistent.
Posting point totals (offensively) of 16, seven, 17, 21, 12 and three in their last six games, the Giants' offense has been amongst the league's worst. Averaging 15.6 points per game, which is the 2nd worst in the league behind the Cleveland Browns, this team has been unable to keep its defense off the field. In addition to their overall scoring woes, the Giants' ground game has come and gone.
Currently 25th in rushing yards (1004), the Giants' running game, which has consisted of Orleans Darkwa, Wayne Gallman, Shane Vereen and, at times, Paul Perkins, has been underwhelming. While Darkwa ran for 117 yards in Denver, the Giants have seen little to no success elsewhere in their backfield. And while Eli Manning under center is supposed to be an asset for Ben McAdoo's West Coast offense, now run by offensive coordinator Mike Sullivan, the passing game has been a shell of itself.
Averaging roughly 179 yards in the air over the team's last six games, Manning has been unable to overcome the adversity he has faced with his outside options or lack thereof. And while second-year receiver Sterling Shepard being in and out of the lineup, as well as the team's inconsistent offensive line, have done Manning no favors, it doesn't mean he gets a free pass. Manning has missed a number of wide-open targets when granted time to throw and is beginning to show clear signs of regression; Thursday night was the perfect model for that notion.
Finishing Thursday night 13-for-27 with just 113 yards, an interception and a quarterback rating of 44.2, the 36-year old Manning played what was easily one of the worst game's of his 14-year career; putting up a whopping three points speaks for itself. Currently 13th in the NFL in passing yards (2,411), Manning hasn't been horrible but simultaneously hasn't played up to elite standards.
But the Giants' issues aren't just Manning and the team's O-Line. Rookie tight end Evan Engram, who is Manning's number-one receiving option, has reeled in just four passes for 27 yards in the team's last two games. The receiving trio of Roger Lewis Jr., Tavarres King and Travis Rudolph has also failed to provide Manning with consistency on the outside, failing to get open and wreak havoc.
For the year, the Giants are 31st in points scored, but that's over the course of the 11 games they've played, not their last six. When looking at how this team has been unable to pose a  respectable threat, as well as the fact that they've put up 20+ points just once in nearly two months, this Giants' offense is the worst in the NFL.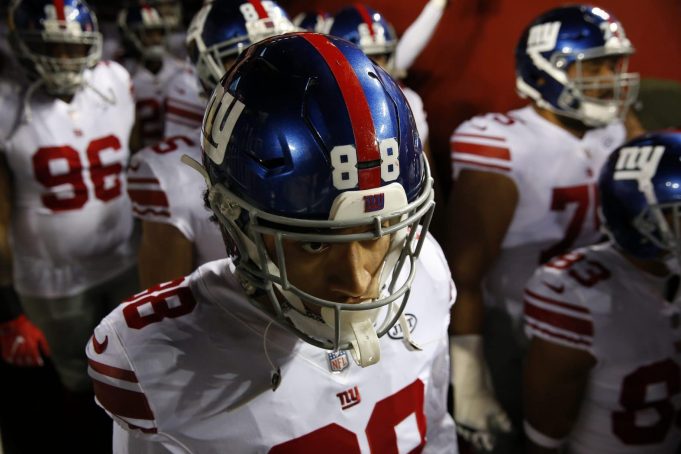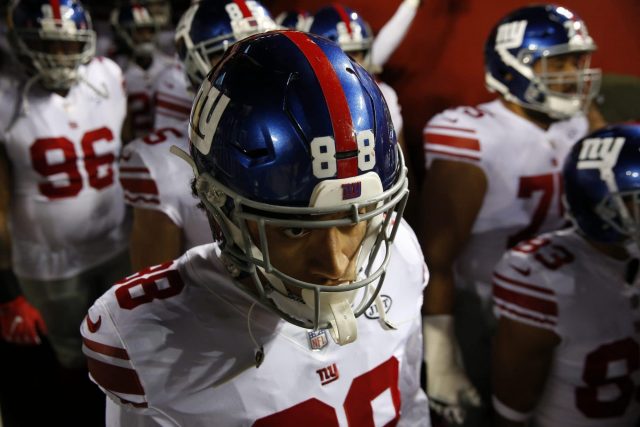 They've got an inconsistent O-Line, an unproven receiving core, a tease of a running game and a quarterback on the back nine; that quartette of circumstances is about as worse as it gets.
The Giants' offense has gone from being a self-proclaimed lethal unit to an injury-riddled one, to the NFL's worst; life comes at you fast in the NFL.
The McAdoo/Sullivan/Manning trio has worked to no avail, this year especially. Injuries can be decimating, but despite the talent that has been IR'd, it shouldn't have limited the Giants' offense to this level of ineptitude.
This offense is not deprived of talent. In fact, going into the regular season they were considered a legitimate Super Bowl threat based on Manning, and their receiving core alone. But this team's inability to pose any threat to opposing defenses is telling– they never were and are not an elite bunch, even when healthy.
Manning and the Giants' offense are beyond rock bottom. In their first five games, they put up 16.4 points per game. In their last six games, they've put up 12.7 points per game. The Browns — who have put up the fewest points per game in the NFL this season — have averaged 14.8 points with rookie quarterback DeShone Kizer in their last six contests. Talent is one thing, but production and execution is a whole different story; the Giants' offense is the worst the NFL has to offer.