In his last five starts, Thomas Greiss has earned four wins and nine of ten points for the New York Islanders.
The New York Islanders currently sit at 11-7-2, with 24 points and right in the thick of the Metropolitan division thanks (and no thanks, for some) to the work of both Thomas Greiss and Jaroslav Halak.
If there has been one spotty area for the Islanders, it has been the overall defense and namely the goaltending. While both netminders have had solid starts, inconsistency has plagued both "tendies."
Combing through the detailed records for both goalies reveals even more about their seasons so far.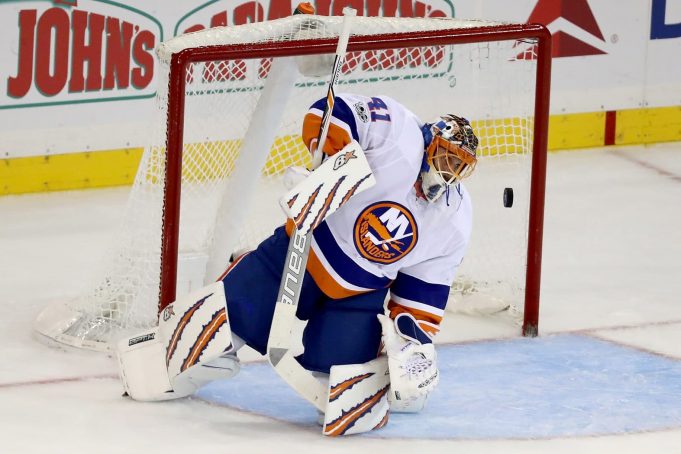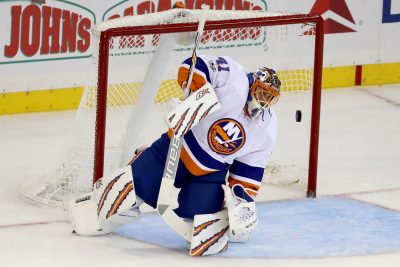 Jaroslav Halak
Halak began his season on opening night in Columbus when the Islanders were blanked by the Blue Jackets 5-0, he stepped into the game after the fifth goal beat a humiliated Greiss and stopped all 11 shots. From there, his three starts did not show much more of substance.
Through his first four games, he owned a .907 save percentage turning aside 88 of 97 shots in that frame and winning only one game. Then, in the Islanders' 4-3 shootout win over the New York Rangers, he went on a tear. The Slovakian goaltender won his next four-straight starts with a .922 save percentage despite allowing three goals in three of those four games.
Halak has now lost his last three starts after seeing his save percentage plummet to .830 in those three games, including last night's 4-2 loss to the Carolina Hurricanes. For a goaltender who ended 2016-17 on such a high note, disappointing is not enough of an adjective to describe his start.
Thomas Greiss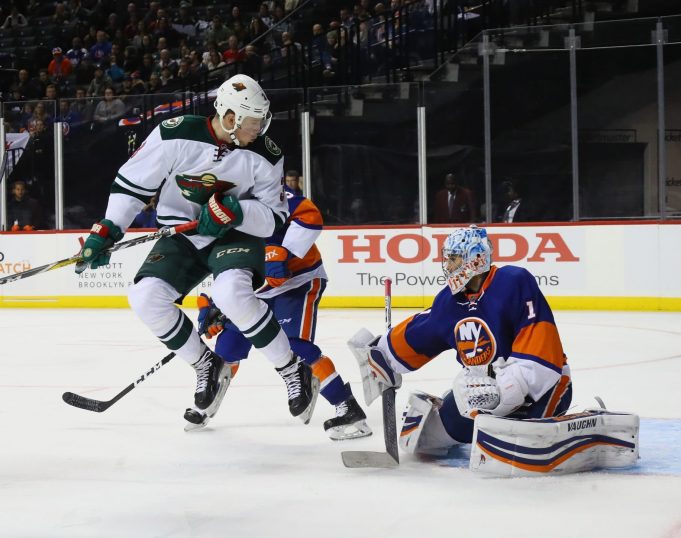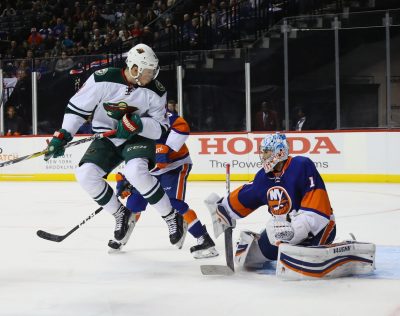 Since the Islanders' opening night, Greiss' stats have been more favorable to Halak's, but are they enough?
Through his following four games, Greiss had a .910 save percentage and earned points in three of those four contests. There were some rough patches, with the brutal 6-4 loss to Minnesota and a disappointing, just-so-close shootout loss to the St. Louis Blues.
He followed up a more productive start with even more success, helping the Islanders earn points in each of his last five starts including an out-of-his-mind performance in a statement 5-3 victory over the Tampa Bay Lightning. During this recent stretch, Greiss again averages out to a .910 save percentage.
Seeking Consistency
It's clear with a simple glance that the stats clearly favor Greiss — and judging from his pedigree, he hasn't even begun to play his best hockey yet. As Head Coach Doug Weight continues to roll with the philosophy of riding the hot hand, fans remember the second-half of the 2016-17 season.
There was a point where Greiss had made roughly 33 of 37 starts due to the Islanders' inability to trust Jean-Francois Berube. While there is still much hockey to be played, how the Islanders' goaltending tandem pans out will be a huge factor in how they finish off the 2017 calendar year — and possibly their season if a decision is not made by then.
Halak has the ability to pick up his game, he's shown that in the past and he's still a very capable goalie, but time for him to do will run short sooner than later.
With all that being said, who starts for the Islanders against the Flyers after three days rest?