The New York Giants pulled off a stunning upset on Sunday as they defeated the Kansas City Chiefs 12-9 in OT. Here are the game balls.
The victory was the New York Giants first home win of the season and will for at least a few days end speculation about their head coach's future.
Few gave the Giants a chance of winning after giving up 82 points over the last two weeks, and facing a Chiefs team coming off a bye. Chiefs head coach Andy Reid had been 16-2 coming off bye week.
The Giants played inspired football on Sunday, and played with the heart and effort that they haven't shown in weeks.
The win was a team effort, but a few players stood out and deserve game balls.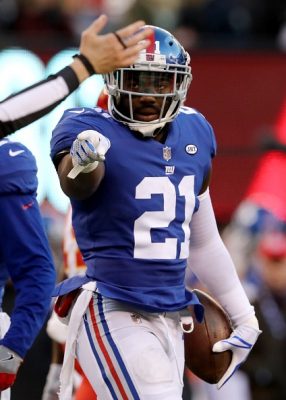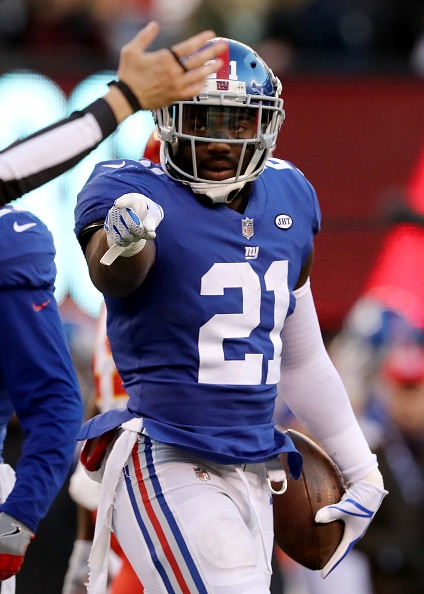 Collins came away with a game-high 15 tackles on Sunday, 11 of those being solo. He also had a key interception in the fourth-quarter when the Chiefs tried a trick play as tight end Travis Kelce tried to complete a pass to receiver Demarcus Robinson at the Giants 14-yard line.
Collins showed the aggressiveness on Sunday that he demonstrated last season when many felt he should have been the NFL Defensive Player of the Year.
Harrison was questionable for the game with an ankle injury, but he didn't show any linger effects of an injury and he and the rest of the Giants defense contain the league's second leading rusher Kareem Hunt to 73 yards on 18 carries.
Harrison finished the game with five tackles and recorded his first career interception in the first quarter.
The wind conditions made throwing the ball down field difficult on Sunday, but Lewis made the play of the game in overtime as he caught a 34 yard pass from Eli Manning at the Chiefs two yard line on a 4th and 5th from the Chiefs 36 yard line. It was a miraculous catch by Lewis who was being interfered with by cornerback Phillip Gaines.
Two plays later Aldrick Rosas would kick the game winning 23-yard field goal. Lewis finished the game with three receptions and a team high 55 receiving yards.
No Giants player was more scrutinized for their play against the 49ers than Janoris Jenkins. But on Sunday Jenkins had a bounce back game and had a key interception in the 4th-quarter with the game tied at six that he returned to the Chiefs 23-yard line. Five plays later Rosas would kick a field goal that would put the Giants up 9-6.
He would have had another interception on the Chiefs following possession but he was called for pass interference as he battled Demarcus Robinson for the ball. Jenkins finished the game with five tackles and the one interception.