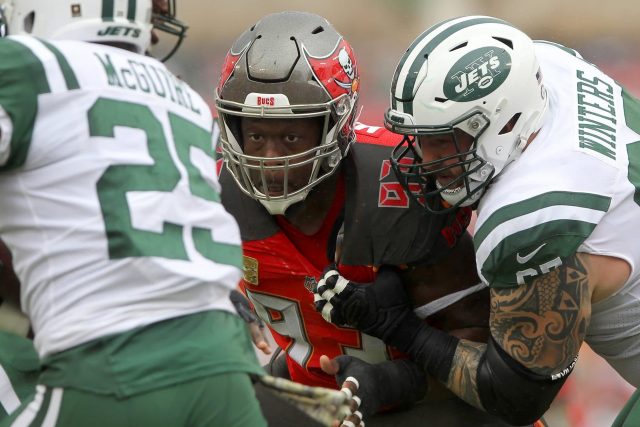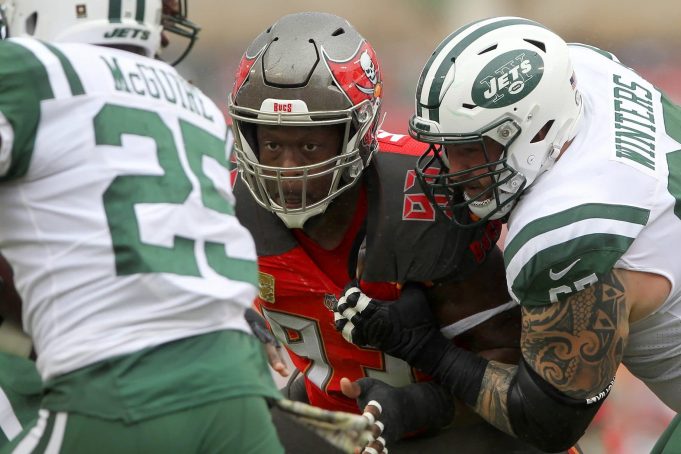 The hopeful and surprising New York Jets went into Tampa with a conservative attack that was compounded by dreadful offensive line play.
Well, there goes the season.
The 5-6 New York Jets were absolutely hyped coming into Week 10 after destroying the Buffalo Bills — and destroying the Bills mainly on the ground for nearly 200 yards.
After further review, it was obvious that Buffalo was terrible defending the run as the road team on Thursday Night Football as opposed to the Jets dominating the trenches.
Just 10 days later, that idea played out further as New York was embarrassed by the No. 32-rated pass rush team in the NFL for six sacks. They also couldn't get the run game going and fell 15-10 down south.
This O-line is among the bottom quarter in the league and it's amazing this team has done what it's done this season with these big heavies up front.