Kristaps Porzingis isn't the only reason the New York Knicks have six wins. The gritty, defensive-minded bench has also been huge.
The New York Knicks have surprised many with their 6-5 start to open the year. Generated by the rise of Kristaps Porzingis and a unit accustomed to playing with one another, the Knicks have been a competitive bunch early on in the 2017-18 regular season. However, another key component to their success is the play they've received from the reserves.
After starting the year 0-3, the Knicks have begun to gel with one another; a big part of the Knicks' ability to do so is their productive and energetic bench.
Unlike year's past, the Knicks possess a deep, talented, two-way bench. The quartette that has provided Jeff Hornacek with the most production consists of Kyle O'Quinn, Frank Ntilikina, Doug McDermott and Lance Thomas.
O'Quinn has come off the bench and provided Hornacek with meaningful, efficient play. Averaging 7.1 points, 6.0 rebounds and 1.3 blocks per game, the center has made an impact on both ends. Whether it be operating in the low post, finishing in the paint, hitting the glass or posing a shot-blocking threat, O'Quinn has been a two-way presence for the Knicks.
Ntilikina, much like O'Quinn, has made an impact on both ends too. Despite averaging just under five points a contest, the rookie has been a facilitating, defensive threat. Posting five assists and 1.6 steals per game, Ntilikina has played with a selfless mentality — finding his teammates — while forcing turnovers on the defensive end.
The fourth-year forward, McDermott, while generally not known for his defensive play, has been a respectable and underrated product on that end of the floor 11 games in. Playing contested perimeter defense and holding his own in isolation sets, McDermott has been a pleasant surprise for the Knicks; he has also been a scoring presence. Posting 8.7 points per game, while shooting a career high from the field (54.4%) and beyond the arc (46.9%), McDermott has been an outside shooting threat and fastbreak finisher.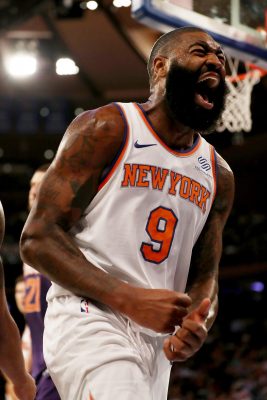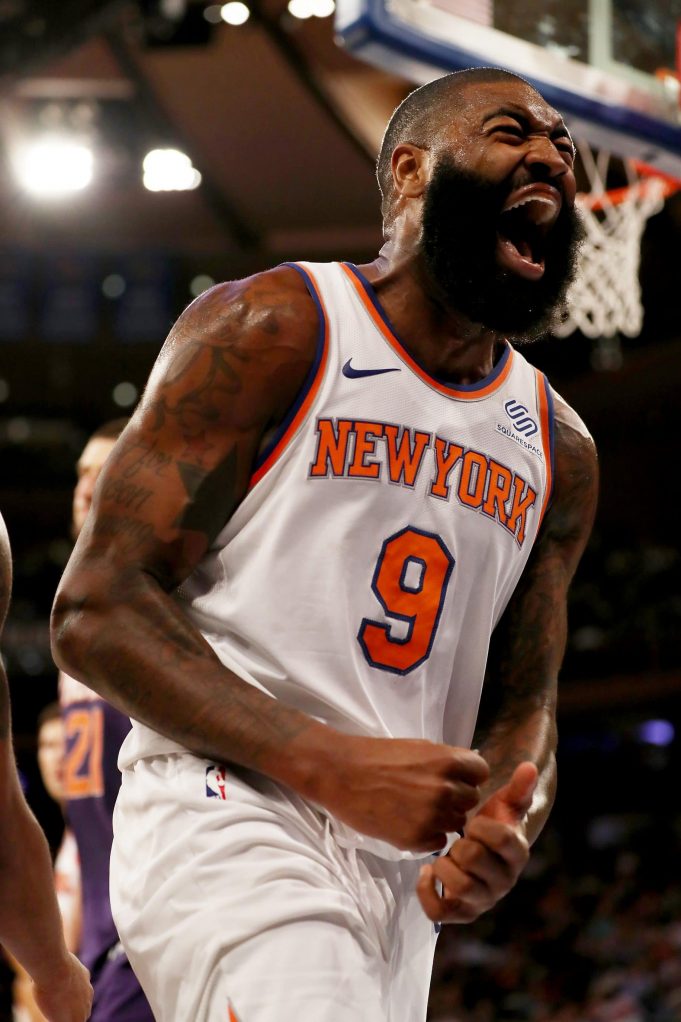 Thomas, while not much of a scoring threat, has provided the Knicks with a defensive presence as well. As he has done with them in the past, Thomas continues to be the Knicks' best on-ball defender, while defending the perimeter at will. As a result of his well-rounded defensive game, Hornacek has rewarded Thomas with plenty of fourth-quarter minutes — which is no small feat.
What do O'Quinn, Ntilikina, McDermott and Thomas all have in common? They've all provided Hornacek with a defensive spark off the bench.
The case could be made that this bench is one of the best the Knicks have possessed in the past decade because of those four alone. McDermott has buckled down on the defensive end and Thomas has been playing like the player this coaching staff is accustomed to seeing. O'Quinn plays with grit, diving after loose balls and fighting for rebounds, while Ntilikina backs down to no opponent, despite his thin 190-pound frame. The 19-year old's ability to compete defensively, while playing to his strengths — not trying to do anything he cannot — offensively, are impressive skill sets that this team simply hasn't seen from a point guard in a long time.
The Knicks are nine players deep. Their starting five of Jarrett Jack, Tim Hardaway Jr., Courtney Lee, Porzingis and Enes Kanter have answered the call, and their bench picks up right where they leave things.
This Knicks' team has a number of energetic and gritty two-way players in place, on their bench in particular, and that core has been a massive reason for this team's hot start.