The point guard position has been a problem for the New York Knicks for the better part of a decade. The future is bright, but here's a look back at some of the Knicks' recent point guards.
Frank Ntilikina is showing signs of potential this season. The eighth pick of the 2017 draft may be the answer to the prayers of New York Knicks fans. Although at times he has looked out of his element, his defense has been fantastic.
He is currently averaging three steals per 36 minutes and has had some encouraging defensive possessions against elite NBA players.
Need proof? Take a gander at these clips of Ntilikina shutting down James Harden in these situations. Of course, Harden had 35 points in only 31 minutes of play, but the raw defensive talent is there for Ntilikina.
At 19, Frank Ntilikina's still raw. But it's impossible NOT to be intrigued by his potential after seeing him defend Harden. pic.twitter.com/qGKQDGjVvP

— Thomas Duffy (@TJDhoops) November 2, 2017
It is far too early to declare Ntilikina the answer at point guard. It will be years before we really know how great he can be. But for now, he is showing signs of promise and a little hope never hurt Knicks fans, right?
Now let's look back at some of the guys the New York Knicks have been trotting out at point guard in recent years. It's guaranteed to get you a little excited about Ntilikina or, at the very least, relieved that we have someone young at the position.
Jose Calderon 2014-16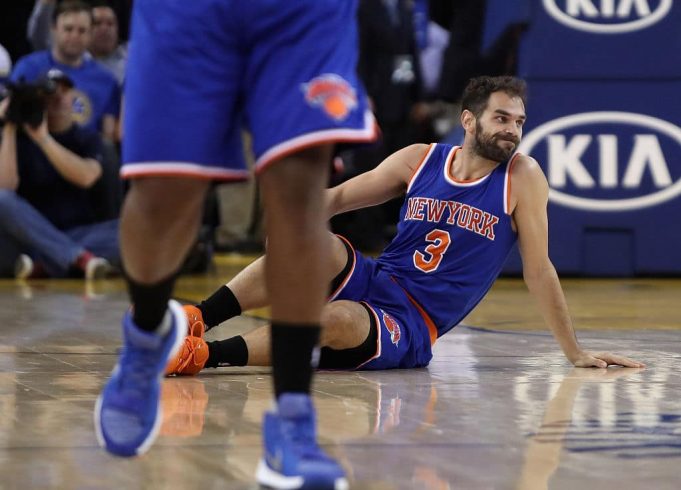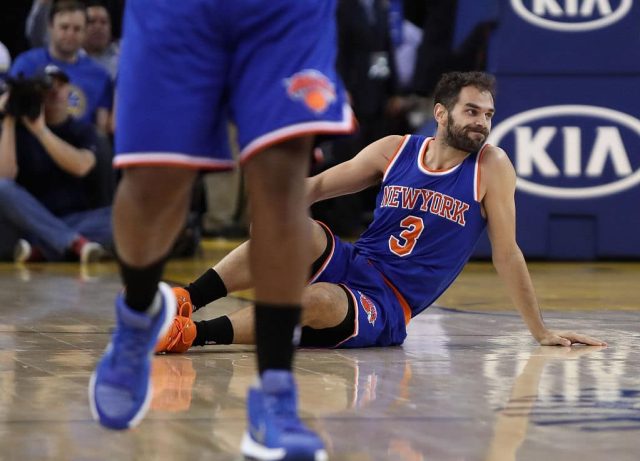 Jose Calderon was initially brought in because he fit the triangle offense. Unfortunately for him, the triangle offense no longer fits in the NBA.
In his two seasons with the Knicks, the Spaniard averaged 8.1 points per game and 4.4 assists per game. Calderon was brought to the Knicks well past his prime and his age was evident. When matched up against penetrating guards like Russell Westbrook he looked like he was playing defense in two feet of mud.
To be fair to Calderon, he had some really nice seasons in Toronto. By the time he came to New York, his best years were well behind him.
Derrick Rose 2016-17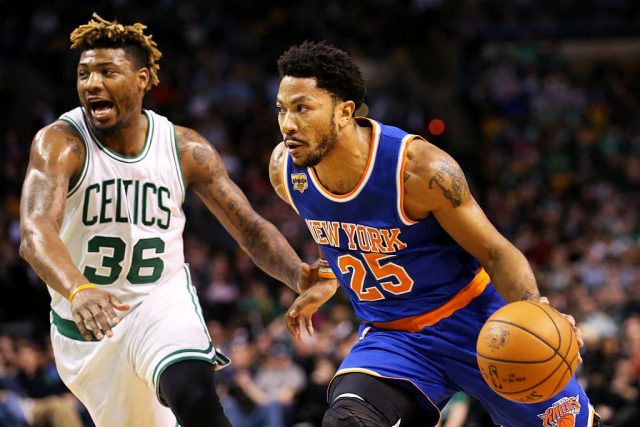 Not many athletes of this generation have seen as dramatic a fall from grace as Derrick Rose. He is currently a shell of his former MVP self. Unfortunately for Rose, a lot of this has to do with injuries.
He never really seemed to get back to being the dynamic scorer and playmaker that he was during his early years in Chicago. As a Knick, Rose averaged 18 points per game and 4.4 assists per game. While the numbers look good, Rose's biggest drawback as a floor general is that he doesn't make the players around him better.
Porzingis is shining with Jarrett Jack and Frank Ntilikina in a way that he rarely did with Rose. The chart below is from this season and while it is a very small sample size, it still illustrates the effect Rose's play has on his teammates.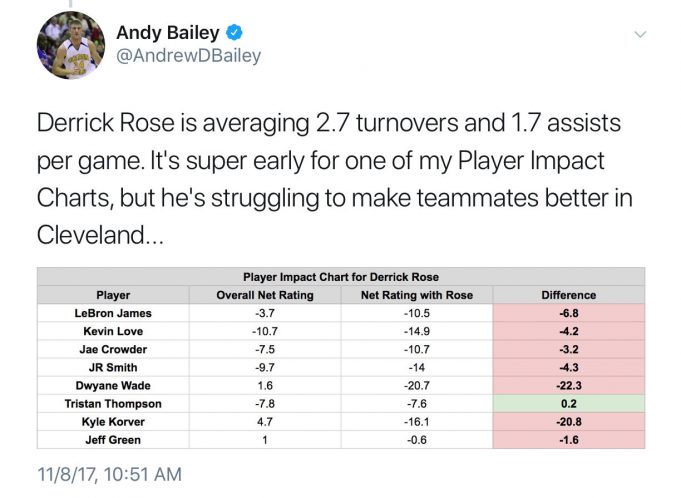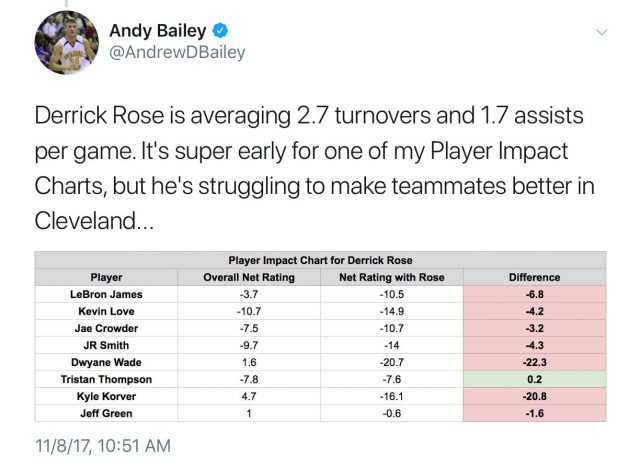 Jeremy Lin 2011-12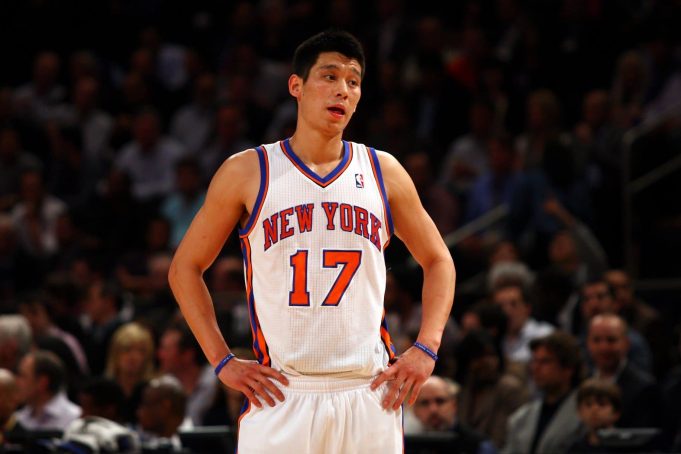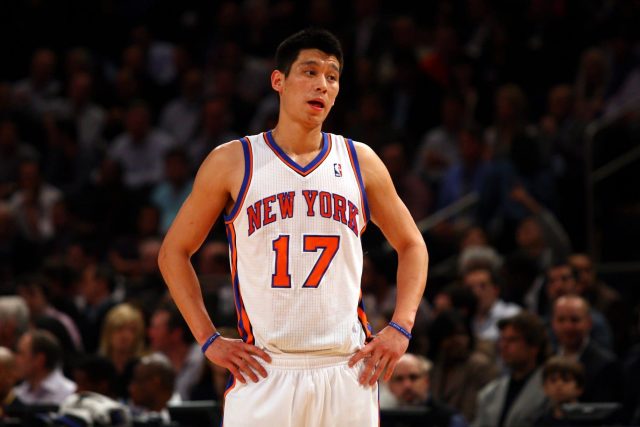 Jeremy Lin was a bright spot in the Knicks' point guard history. The problem was that Linsanity burned out quickly. He only played 35 games as a Knick before leaving to chase the money in Houston. Can't fault a guy for going and getting paid.
It was clear from the writing on the wall that there wasn't going to be enough room on the team for both Lin and Carmelo Anthony. Linsanity was electric, but it felt like it was over before it started.
The Best of the Rest
Mike Bibby – You're probably trying to remember when Mike Bibby was on the Knicks. During the 2011-2012 season, his final season, he played 39 games for the Knicks. Unfortunately, Bibby was long past his prime.
Toney Douglas – Douglas did some nice things as a Knick, but would never be the answer at point guard. He was a quick and engaged perimeter defender with a good outside shot. He never fit the mold of a true point guard, despite the Knicks' best efforts to have him learn the position.
Raymond Felton – His best season as a Knick came in 2012-13 when the Knicks lost in the second round of the playoffs to the Indiana Pacers. That team with Carmelo, J.R. Smith and Tyson Chandler was fun to watch, but they were never truly a title contender. They simply lacked the firepower to contend with the Heat during those years.
Iman Shumpert – This is the one guy that gives you a reason to worry about Ntilikina. Shumpert was projected to be an excellent perimeter defender whose offensive game would come along. Despite being considered more of a combo guard, the Knicks gave him some time at point guard all the same. He never lived up to this label and his offensive game still has yet to arrive.
Jason Kidd – Another Knicks point guard well past his prime, Kidd was a bit different. He gave the Knicks solid backup minutes off of the bench and provided some valuable experience to a team that won 54 games. This was his last stop before diving into coaching.
Pablo Prigioni – Yet another Knicks point guard brought in well past his prime, Prigioni gave the Knicks solid backup minutes alongside Kidd and others. He was 35 years old during his rookie season in 2012-2013. His NBA career may have been a different story had he made the jump while he was still in his prime.
Looking Forward
For the better part of this decade, the Knicks have had a revolving door at the point guard position. So far this season, the combination of the veteran Jarrett Jack and the neophyte Frank Ntilikina look promising. As the season goes on, expect to see Ntilikina absorb more of Jack's minutes, especially down the stretch. The past has been a struggle, but the future is certainly bright.