Fresh off back-to-back appearances in the Big East title game, Seton Hall is finally getting some national recognition.
The Pirates capitalized on a hot non-conference start, opening with a 10-2 mark (including a win over then-#16 and future Final Four team South Carolina at Madison Square Garden). After winning their final four games of the Big East regular season, capped off with a road win over #13 Butler, the Pirates advanced to their second consecutive Big East final against Villanova, though a second MSG win over the Cats was not to be, as they fell 55-53. The NCAA Tournament brought further heartbreak, as the Pirates fell to Arkansas in the opening days, finishing the year 21-12 (10-8 Big East).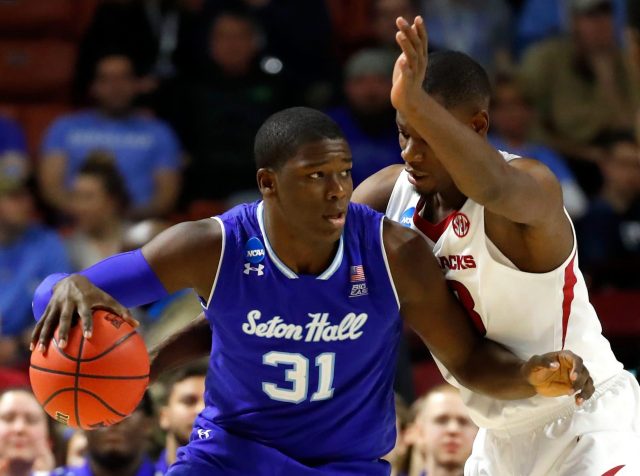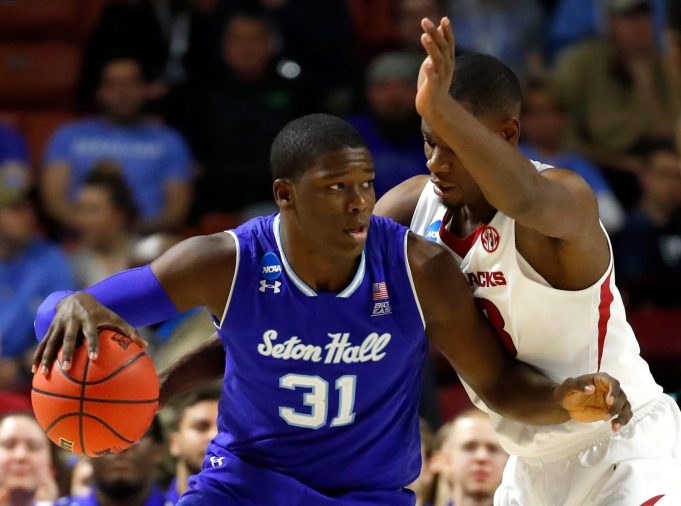 Key Returnees
Team Outlook
The senior class of Carrington, Rodriguez, and Delgado has overseen a return to glory for Pirates basketball, as they've taken The Hall to back-to-back NCAA Tournaments for the first time since 1991-94. The scoring of Carrington and Rodriguez will, of course, be welcomed back, but perhaps the biggest news this offseason was Delgado's decision to bypass the NBA and return for his senior season. Together with forward Ismael Sanogo (5.6 RPG), Delgado was a dominating prescience inside, wiping away second-chance opportunities and bullying opponents into submission.
Behind the key three, the Pirates don't boast much proven depth, particularly in the backcourt. Sophomore guard Myles Powell averaged double figures off the bench last season, but he'll have increased responsibilities after a year under the guidance of the departed Madison Jones. Incoming freshmen Myles Case and Jordan Walker will likely fill in similar roles this season, hoping to replicate the de facto apprenticeship Powell had last season.
Can They Make The Tournament?
The Pirates definitely can make the tournament, but they're looking to send the senior class off with the best souvenir of all, a win. Despite several teams in the Big East improving, national voters have awarded some preseason props, ranking the Pirates 23rd in both the AP and USA Today Coaches polls. The Hall will have to capitalize on the early accolades with a manageable non-conference schedule. The early portion features an intriguing three games stretch beginning with neutral site matches against Rhode Island and Texas Tech in a one week span, and concluding with a December 3 matinee in Louisville.
Geoff Maglioocchetti is on Twitter @GeoffMags5490